Restored, very rare piano, one of the first Prepared Pianos
"L´enfant et les sortileges", "Tzigane" - those are just two works by Maurice Ravel which make use of the luthéal.
The luthéal is probably one of the rarest piano instruments in existence – with only one original instrument being left. Invented by the Belgian George Cloetens, it uses a grand piano as its basis and allows to change the tone of the piano by applying the Luthéal mechanism. Built in 1922, it has been completely restored and resides at the Musical Instrument Museum (mim) in Brussels.
Conductors from all over the world inquire regularly to rent the luthéal for concerts in order to play Ravel´s pieces. However, shipping the last remaining one of its kind to around the globe proved to be impossible. As a result, mim and realsamples teamed up to provide a comprehensive sample set of this rare instrument, featuring more than 9500 single samples. The virtual luthéal now allows to play Ravel´s pieces the way they were supposed to be.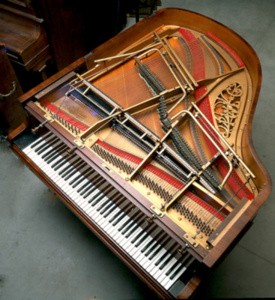 Besides the regular grand piano sound – coming from a great Pleyel™ grand – the iron mechanism of the Luthéal offers additional sounds such as a Clavecin stop offering a sound reminiscent of a harpsichord by adding nails to the strings. The Clavecin ("harpsichord") stop is great for a little experiment where a straight harpsichord would sound too far off.
Furthermore, the Harp Tirée stop adds felt dampers to the strings, producing a harmonic sound similar to an all-acoustic version of a Fender™ Rhodes® electric piano with its warm yet sparkling and lively harmonics. The Harp Tirée stop delivers – whether you feed it with some Thelonius Monk-style skronk or a harmony extraordinaire. Both stops can be added at the same time, a combined setup which is referred to as Cimbalom, offering the sound spectrum of a dulcimer.
Perhaps we should have called the library "The Original Prepared Piano" - because that is basically what the luthéal is. Although the term "prepared piano" has been coined by late 20th century figures such as avantgardist John Cage, they weren't exactly the first. Today's prepared pianos, especially in sample libraries – think of pianos plucked with a guitar pick – seem unusual, but they only rarely make sense in a performance. While the luthéal hasn't exactly been music for the masses yet, it might well be, treasuring unique yet musical sounds to be explored by the curious and the willing.
Whether you´re into classical music or not – the sounds of the luthéal don't need to be limited to the pieces of Maurice Ravel in the grand scheme of things. The different stops are just made for anything that screams for a fresh and unusual approach. Now, this one original Luthéal in existence can travel the world – on your desktop.
The instrument was sampled chromatically with every register, providing up to 32 velocity layers to musically reproduce the luthéal. Additionally, samples of the release noises of each key and stop have been recorded and are available with 8 velocity layers per key to contribute to the overall picture of the instrument. Pedal noise samples of each stop (pedal push/release) have been recorded as well.
To start right away, presets are available for all common sample formats including HAlion2®, Kontakt2® and higher as well as EXS24®.
For the critical task of recording the luthéal, realsamples employed custom-made Wagner™ U47w® tube microphones in conjunction with Crane Song™ Flamingo® preamps and Universal Audio™ 2192® digital converters. For maximum sound quality, we recorded in 192 khz/24 bits resolution, downsampled to 44.1 kHz/24 bits.

This Multi Format Library (included formats listed in product description) does not include any playback software. A suitable software is required to load and play the sounds included with this product.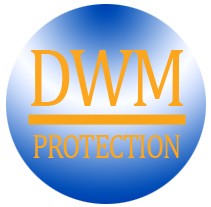 For your own protection this library is provided as individual personalized files including a
Digital Water Mark - DWM!