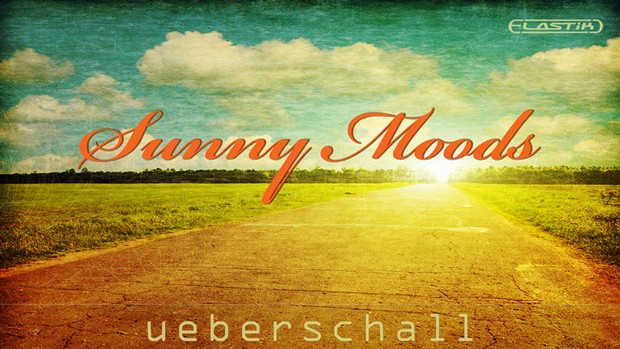 Tunes To Make You Smile
Sometimes, you just need to make your audience feel good, relaxed, and bring a smile to their faces. If so, then Sunny Moods will set exactly the right tone. With a combination of strummed ukulele, acoustic guitar, gentle bass and drums, organ, Rhodes electric piano, a range of percussion and sing-a-long melodies provided by whistle, glockenspiel and vibraphone, Sunny Moods has all the ingredients to deliver happiness in a simple tune.
Music To Bring A Smile
The library contains nearly 4 GB of sample data and 1100 performance loops. These are divided into 10 detailed constructions kits. Each construction kit features multiple parts up to a maximum of 9 so arranging a full musical piece is easily done. Parts suitable for both intro and outro are included. Where a drum kit is used, multi-track drum loops are provided so you can fully customize your drum mix.
Positive And Upbeat
As with all the Elastik libraries, the playing and recording quality are of the highest standards. With its powerful pitch, tempo and sample manipulation features, plus multiple audio outputs, Elastik makes it easy to build, customize and mix your musical project. For busy media composers, Sunny Moods is an instant slice of summer in a convenient sample library format.
Elastik Features
Due to its straight-forward structure, Ueberschall's Elastik player is the ideal tool for fast, modern music production. All loops in Sunny Moods include information about the base key and tempo, making fast searches and immediate song-integration possible. "élastique pro", the corresponding algorithm by zplane, allows time stretching and pitch shifting with ease and at highest quality. The construction kits of all libraries are organized in an attribute based browser and can be mixed and matched with each other.
Credits: Produced by J.Holo
Free ELASTIK 3.5 Loop-Player is included in this product.
With its intuitive Loopeye editing environment, the high-quality pitch, key, scale and tempo manipulation algorithms and the huge collection of Elastik-ready sample libraries, spanning almost every conceivable musical genre, Elastik is a powerful workstation for loop-based musicproduction. It can be used either as a standalone application or as plugin within almost any DAW on both Windows and macOS platforms.
Mac:
macOS 10.12 or higher
64 bit
Windows:
Product activation:
An internet connection is required to authorize / activate the product.