The Absolute Collection - The Best Virtual Instruments for your Music Production
Get tons of creative instruments, with over 130 GB of sound content for every kind of music production. Explore over 7,500 presets, next-generation synthesizers like Padshop and, with Groove Agent and Backbone, some of the best VST drum plug-ins available. And if that is not enough, you can easily build your own sample instruments with HALion
With Steinberg products, you always receive the most current program version available at the time of registration!
What's new?
Backbone - One of the most innovative plug-ins for drum sound design and re-synthesis. Layer, re-synthesize and decompose samples into noise and tonal parts. Thanks to many unique features and superior workflows, you can make 808s fatter than ever, design cinematic hits, and craft your own signature drum sounds.

Amped Elektra - A rare vintage electric piano which has been completely restored by the manufacturer, sampled from the DI signal and reamped through three legendary amps like "The Tower" from 1949, a Fender Twin and Ampeg V4. If that was not enough classic gear, we have also included unique impulse responses from different reverb units through the decades. Now that's what we call a character instrument.

Electric Bass - This awesome electric bass library is based on samples and combines these with advanced physical modeling. This new concept allows you to create the sound of classics in no time at all, from J-bass to P-bass and even the MM-bass. It comes with seven articulations from fingerstyle and muted to slapped and an authentic auto legato and slide function.

Polarities for Padshop 2 - The Padshop 2 expansion Polarities plays with the concept of contrasts and confrontation, like divine and evil, tonal and noisy, frozen and moving. You can morph the sounds or split polarized sounds on the keyboard. It's another great expansion by sound designer Simon Stockhausen.

Sounds of Soul - This Retrologue expansion covers the greatest synth sounds from more than four decades of soul music. More than 400 presets programmed by Dave Polich, who programmed and produced for artists like Michael Jackson, David Foster and Sergio Mendes.

Future Past Perfect - Future Past Perfect is the perfect drum toolkit for music in the style of New York House, Future House, Progressive House and Techno. This expansion is exclusively created for Groove Agent by producer, DJ and composer Dean Coleman, who moves crowds in global hot spots from Brazil, Paris and Ibiza to New York.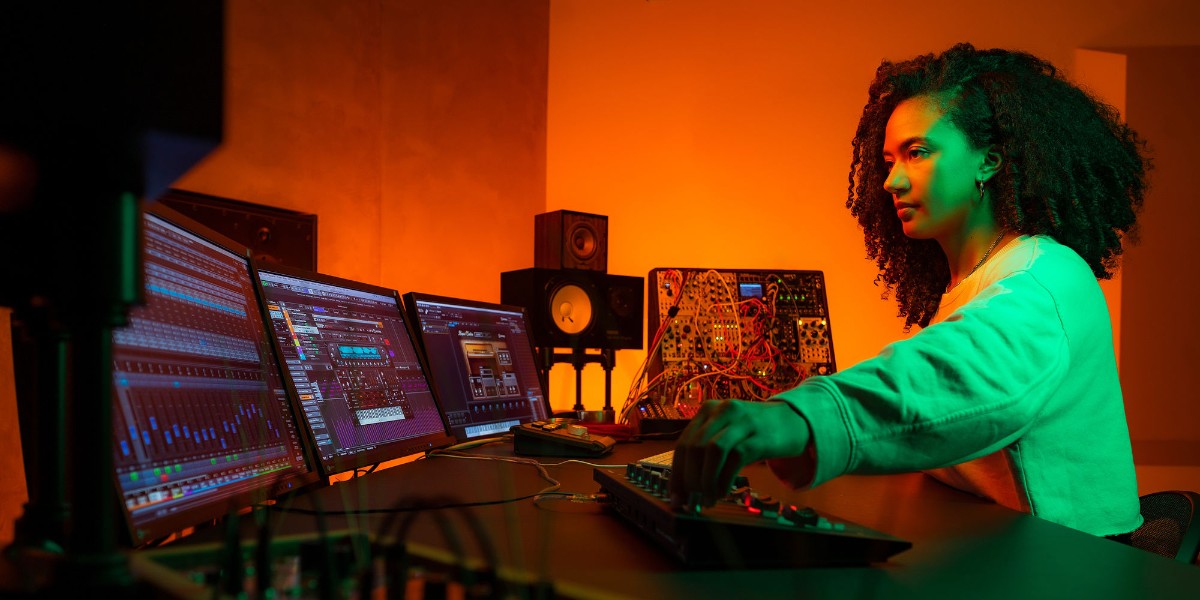 What else do you get?
Sampler
HALion 6 is the most comprehensive virtual sampling and sound designing system available today and excels the creative process for modern producers and sound designers in all areas.

HALion Sonic 3 breaks new ground in terms of quality, versatility and ease of use by featuring thousands of first-class synths, deep-sampled acoustic instruments and first-class effects — all in one VST workstation
Synthesizer
Anima Anima features a huge palette of cutting-edge synth sounds. Coupled with a powerful arpeggiator, flexible modulation section and two wavetable oscillators, modern electronic music production has never sounded so good.

Auron Auron will inspire you to create unique new soundscapes, but also provides 160 granular synthesis presets for quick access to great-sounding pads, textures and timbres.

Hypnotic Dance is a treasure trove for electronic music producers with solid bass lines, cutting leads and beautifully textured pads.

HALiotron The sounds of 1960s and '70s rock and pop have left an indelible mark on music history. HALiotron is a painstaking reconstruction of the analog technology that helped to make it such a great era.

Padshop Pro introduces a new way of granular sound design. Get yourself ready for out-of-this-world atmospheres and far-out effects.

Retrologue 2 offers old-school analog synth sounds and biting sonic blocks, ideal for creating fat and funky lead and bass sounds.

Skylab Soaring through space like a bright star, Skylab's unique combination of a huge sample library and granular synthesis is the ideal creative tool for attention-grabbing cinematic scores and electronic music.

Triebwerk is the go-to choice for club-worthy dance sounds with soaring synths, four-to-the-floor drum kits and queasy vocals.

Trium Trium proves that analog doesn't have to mean retro! Its clean user interface and great sounds are sure to inspire your creativity.

Voltage Many of the most famous analog synthesizers from the past inspired Voltage. Adding the sonic range and power of true vintage style bass, it delivers truly inspirational lead sounds that characterize the warmth and class of the best electronic music.
Brass
Hot Brass A multi-sampled brass library with gloriously fat, tight and authentic sounds which are perfect for contemporary pop, funk, reggae and soul music.
Organ
Model C Variously described as smoky, punchy and silky, the Model C is a tonewheel organ emulation which is suitable for a wide range of musical styles.
Pianos
The Grand 3 features five premium piano models with an overwhelming sound quality, different microphone positions and usability due to the range of included tools.

The Eagle The Eagle grand piano has a rich and transparent sound which is ideally suited to modern pop, rock and jazz, as well as classical music.

The Raven The Raven is a grand piano that delivers a beautifully rich, harmonic sound with stunning nuances. It has a natural, precise playing feel that oozes craftsmanship and class.
Drums & Percussion
B-Box B-Box is a step sequencer for beats and drum tracks. It features 13 instruments and 16 steps, each with velocity control and integrated mixing section — the perfect tool straightforward creation of great rhythms.

World Percussion From Africa to Asia, Europe and many other places, World Percussion allows you to play and record percussion from right across the globe.
Cinematic Instruments
Dark Planet is best-suited for cinematic scores and musical excursions, comprising creepy sounds, shattering loops and eerie instruments.

HALion Symphonic Orchestra puts the awesome emotive power and sheer sonic majesty of a full symphonic orchestra under your total control.

Studio Strings Combining great playability with vibrant sound, Studio Strings is a string ensemble sample library which is optimized for film scores, pop arrangements any other music where depth and style are essential.

World Instruments World Instruments brings a huge array of music from different cultures to your productions. These range from West African balafons and Turkish tambours to Japanese shakuhachis, Shona kalimbas and much more.
Steinberg boxed products do not include data DVDs any more, but a registration/download code!
The USB-eLicenser required to run this product is not included. Customers who do not own an USB-eLicenser must purchase one separately.
Mac:
macOS 10.14 or higher
64 bit
Intel Multi Core (Intel i5 recommended)
Apple Silicon not supported
RAM: 16GB empfohlen
1920x1080 or higher display resolution
Windows:
Windows 10
64 bit
Intel or AMD Multi Core (Intel i5 recommended)
RAM: 16GB empfohlen
1920x1080 or higher display resolution
You always get the latest software version (or a free update) available at purchase/registration date.
Product activation
This Instrument requires an eLicenser compatible Key for activation of the software (by Steinberg, formerly Syncrosoft)!
This USB protection device is not included in the box of this collection, it is a separate item you have to buy additionally. Each eLicenser dongle can store many product licenses - so it has to be purchased only once.
Additionally an internet connection on any computer is required to authorize the product.