Home
> BestCoin Bonus Program

BestCoin is a free bonus program by Best Service.
For each purchase on our website we will automatically credit a certain amount of BestCoin to your Best Service user account. (Starting May 22nd 2018)
You can redeem your saved BestCoins with one of your next orders. One BestCoin equals one Euro.
(Realtime exchange rates apply.)

Depending on product, brand or deal we will credit up to 5% of the retail price as BestCoin to your user account.
The amount of collectable BestCoins can be seen on the product page or in your shopping cart.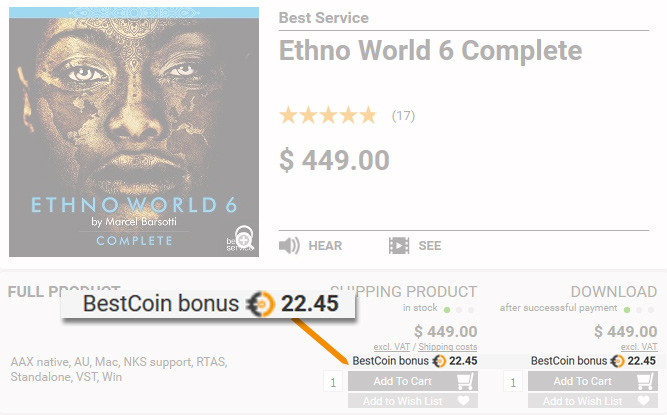 In your shopping cart you can decide how many BestCoins you would like to redeem.
You can check your BestCoin balance in your Best Service user account under "My Orders & BestCoin".
Your saved BestCoin balance will expire if no BestCoins have been added for 24 months.
Browser not supported
Please use a browser which supports .mp3 files.