Gorgeous babies in all moods and ages
Have you ever tried to tell a baby to make the exact sound you just need for your most important project? Well, Boom Library did and it took a very very long time and patience to gather this precious collection of laughing, dreaming, grouching, coughing, crying, shouting, talking, weeping, whining, burping and babbling bundles of joy.
Tiny voice actors, renowned BOOM quality
You'll just love the multicolored, sweet and piercing high-quality recordings. The library comes with 152 files in 96kHz/24bit High Definition Audio and has a size of more than 500MB. All sounds are royalty free, guaranteeing you best quality as always.
Included sounds
babies, babbles, boys, girls, coughing, crying, babbling, mumbling, grumbling, laughing, chuckling, screaming, shouting, talking, weeping, yawning, three month, 12 month, 24 month, grouching, whining, burping
150+ ROYALTY-FREE SOUNDS 150+ WAV files • 96kHz/24bit • 0,5 GB
This Multi Format Library (included formats listed on top) does not include any playback software for your computer. A compatible software is required to load and play the sounds of this product.
Important: "Full Kontakt" - Format can NOT be used by the free Kontakt Player!
You need to own a registered full version of Kontakt (e.g. included in Komplete or Komplete Ultimate packs!)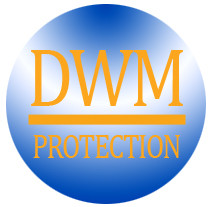 For your own protection this library is provided as individual personalized files including a
Digital Water Mark - DWM!