Something very big and very heavy is coming from a long way away
Behemoth is a collection of 100 individual hits and impact FX sounds. Tailor-made for use in a variety of scoring situations, the sounds range from short impacts to long riser-hit combinations. The sounds are earthy and wooly, concealed, but full and close, like the chest feel of loud fireworks or the falling of a heavy object on a neighbours floor. These are sounds you feel in your feet, and under your clothes - very physical sounds than aural. They are full sounding with enough energy to be effective without diving into the sub frequencies.
Highlights
100 Individual Hits and Impact FX sounds
Earthy, Big, Gloomy and Dark
Mix and Match
Drag and Drop to your Daw
1GB + | 24Bit 48KHZ | Wav files
This Multi Format Library (included formats listed on top) does not include any playback software for your computer. A compatible software is required to load and play the sounds of this product.
Important: "Full Kontakt" - Format can NOT be used by the free Kontakt Player!
You need to own a registered full version of Kontakt (e.g. included in Komplete or Komplete Ultimate packs!)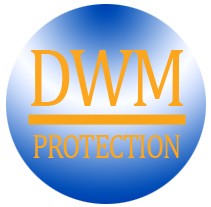 For your own protection this library is provided as individual personalized files including a
Digital Water Mark - DWM!