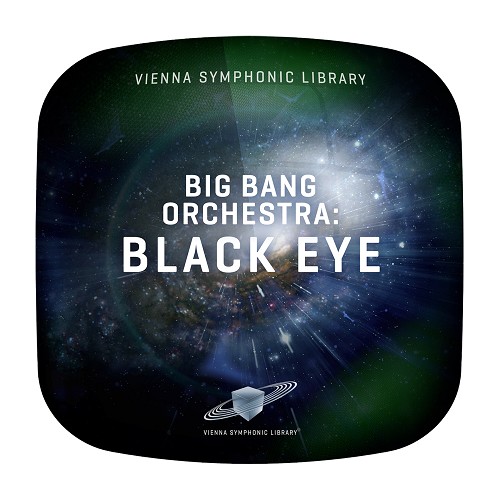 Big Bang Orchestra: Black Eye
Big Bang Orchestra: Black Eye - Phrases & FX
Ready-to-use orchestral textures for super-quick orchestrations

Unique orchestral elements and effects played by a large 70-piece orchestra

Wide variety of clusters, arpeggios, hits, runs and accents

Multiple microphone positions, additional close mic positions

Exceptional acoustics of the large Synchron Stage Vienna
A universe of new sounds at the touch of a single key
BBO: Black Eye is the second in a series of tutti orchestra recordings for the Big Bang Orchestra. It expands the series with ready-orchestrated phrases and FX for modern effect-oriented composing, enabling you to create large-scale orchestrations from scratch – effortlessly, quickly, and with a massive sound out-of-the box.
BBO: Black Eye provides you with all-new musical elements, such as hits, rips, runs, clusters, tension sustains, rhythms, arpeggios, grace notes, echo effects and more, all played by a large 70-piece orchestra at Synchron Stage Vienna.
From rhythmic textures to floating spheres
Hundreds of tension-charged clusters are available in several dynamic levels, short and long, with and without marcato, and as short and long crescendos. Sustained textures are grouped in several categories, some either slightly changing in pitch (microtuning) or gravitating slowly toward the root note (or vice versa). Others don't change in pitch, but in volume, with different sections of the orchestra alternating their volume resulting in a sustained tone that's constantly changing its colors.
A "seagull arpeggio" effect is created by flageolet glissandos played on open strings, with the accompanying wind instruments playing arpeggios that follow the overtone series of the strings.
The so-called Shuffled Sustains deliver some form of controlled chaos, where different groups of the orchestra play complementary rhythmic patterns. Due to its complex structure, this effect can be used independently of tempo and provides a propelling density that lends itself well to underscores, for instance.
Dramatic Accents
A special effect for dramatic accents is provided by the "Graced" patch, in which the instruments of the high register rip towards a target note, which is reinforced by the rest of the orchestra with a powerful marcato-staccato. The "staccato-sordino sustains" provide a special spine-tingling sensation – while the fortississimo staccato of brass and low strings rings out, a very soft high note played by the muted strings remains, illustrating the dynamic range of the orchestra in a split second. The Echoes and the Register Delay patches add even more variety to the category of Hits.
What's more, Big Bang Orchestra: Black Eye provides a wide range of "classic" orchestra hits with all major, minor, open and diminished chords, octave grace notes, octave trills, a variety of short rips as well as longer major and minor runs in breathtaking tempos, where especially the instruments of the lowest register were deliberately pushed to their limits.
Microphone Setup
Main (Decca tree stereo)
Main (Decca tree center)
Main surround stereo
High stereo
High surround stereo
High strings
Low strings
Woodwinds close
Horns close
Trumpets close
Low brass close
System Requirements
PC Windows 7/8/10 (latest update, 64-bit), Intel Core 2 Duo or AMD Athlon 64 X2
macOS 10.10 (latest update) or higher, Intel Core 2 Duo
SSD (M2, Sata 6 or USB3/3.1 UASP Support) for sample content
8 GB RAM (16 GB or more recommended)
AU/VST/AAX Native compatible host (AAX version requires Pro Tools 10.3.5 or higher)
VIENNA KEY (Vienna Symphonic Library USB protection device) or other USB eLicenser (e.g., from Steinberg or Arturia)
Other configurations may work but are not actively supported.
Recommended
Windows 7/8/10 (latest update, 64-bit), Intel i5/i7/Xeon
macOS 10.12 (or higher), Intel i5/i7/Xeon
16 GB RAM or more, depending on your registered products
88 key master keyboard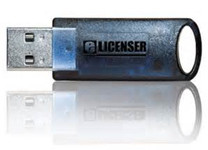 Product activation:
Vienna Instruments require the ViennaKey!
This USB protection device by eLicenser (by Steinberg, formerly Syncrosoft) is not included in any collection, it is a separate item you have to get additionally. So you'll have to order at least one ViennaKey with your first purchase. It will be put inside the shopping basket automatically but can be deleted if not required. Customers who order the complete SYMPHONIC CUBE will get one ViennaKey for free (not shown in the basket). If you already own another eLicenser USB protection device (e.g., from Steinberg or Arturia), you can use it for the VIENNA INSTRUMENTS, too. Each dongle can store up to 100 product licenses.
Additionally an internet connection on any computer is required to authorize a VSL product.