Bizarre Sitar - surprisingly lush, usual quality
Bizarre Sitar may not seem so strange at first glance. It has most of the elements found on any other sitar, but what is bizarre is how it can achieve such a lush, full-bodied sound while being so small.
Commonly rather seen as decoration than instrument, Soundiron felt this little guy has been highly underestimated. Although soft-spoken and possessing fewer strings than normal (5 main and 6 sympathetic), all this "baby" sitar needed was someone to listen closely. And Soundiron did. Very close.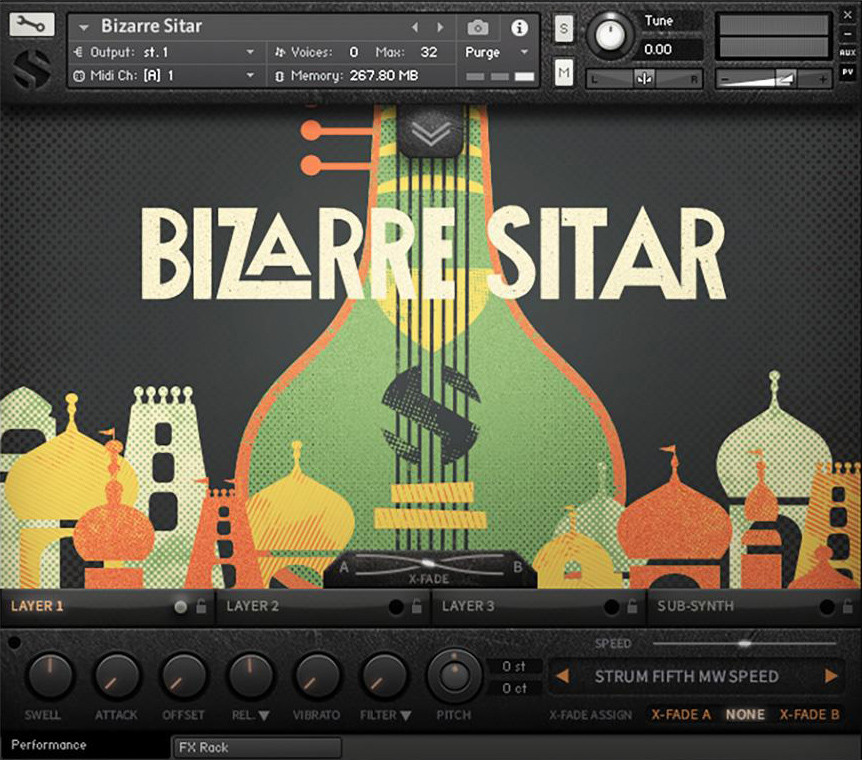 Interface
This instrument comes packed with several controls over swell, attack, release, offset, vibrato, filter, pitch (coarse & fine), articulation switching, cross-fading and layering, and so much more.
Soundiron has included 20 unique sound-designed custom FX presets to give you lots of creative options.
The interface is rounded-out by Soundiron's modular FX rack panel, with 18 different DSP effect modules that you can assign in any of 10 available slots, in any order that you wish. You'll find classic phaser, flanger, delay, distortion, amp and cab simulators, compressors, EQ, rotator and so much more.
The Reverb effect includes their favorite convolution reverb impulse responses, including 99 different rooms, halls, chambers and outdoor environments, plus another 40 custom FX impulses to radically transform the sound and open up whole new worlds of musical possibility. Soundiron has added a great bank of FX rack chain factory presets to get you started!
Content
Onboard "Speed" slider to sculpt the speed of individual strums

Chromatic plucks as well as strumming articulations

Two main strumming tunings (fifth and octave/unison)

Bowed (staccato, tremolo and sustains)

Plucked (10x rr, 5-6 velocities)

Strummed (10x rr, 4-8 velocities)

FX (includes mutes, scrapes and other special effects)

Ambiences created from the source material
This library requires the full version of Native Instruments' Kontakt 5.5 or later.
Using this library requires a full version of Native Instruments' "Kontakt"!
Please notice: This library can not be played with the free "Kontakt Player"! To use this "Open Kontakt" format, you need a full version of "Kontakt", which is included in products such as Komplete or Komplete Ultimate.
Please check the product description for the required Kontakt version.
The following list shows, whether the respective Kontakt version is compatible with your operating system:
Mac
Kontakt 4:
OS X 10.6 & 10.7 = until 4.2.4
OS X 10.8 and higher = no longer supported
Kontakt 5:
OS X 10.6 = until 5.0.3
OS X 10.7 = until 5.3.1
OS X 10.8 = 5.0.3 - 5.5.1
OS X 10.9 = 5.3.0 - 5.6.6
OS X 10.10 = 5.3.0 - 5.7.3
OS X 10.11 = 5.5.1 - latest
Mac OS 10.12 = 5.6.1 - latest
Mac OS 10.13 = latest
Mac OS 10.14 = latest
Mac OS 10.15 = latest
Kontakt 6:
Mac OS 10.12 - 10.15 (latest update)
Windows
Kontakt 4:
XP = until 4.2.4
Vista = until 4.2.4
Windows 7 = until 4.2.4
Windows 8 & 10 = no longer supported
Kontakt 5:
XP = until 5.2.0
Vista = until 5.2.0
Windows 7 = latest
Windows 8 & 10 = latest
Kontakt 6:
Windows 7, Windows 8, or Windows 10 (latest Service Pack)
FOR ALL SYSTEMS:
1GB free disk space

Additional hard drive space according to the library's size
SUPPORTED INTERFACES
Stand-Alone | VST | Audio Units | ASIO | CoreAudio | WASAPI | AAX Native (Pro Tools 10 or higher)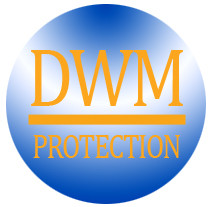 For your own protection this library is provided as individual personalized files including a
Digital Water Mark - DWM!