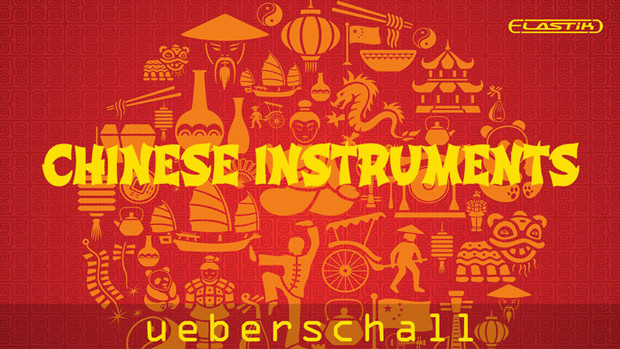 Oriental Flavours
Chinese Instruments brings you a collection of individual instrument performances that capture some of the beautiful and exotic sounds of oriental China. The collection is dominated by instrument and percussion loops that were recorded in Shanghai and features Guzheng, Pipa, Bamboo Flute, Erhus, Temple Blocks, Ju, Sticks, Kuai Ban Er and various traditional cymbals and gongs. Also included are percussion singleshots and a number of environmental ambience sounds from Chinese street life.
Delivers The Sound Of Oriental China
Chinese Instruments is built on nearly 3 GB of sample data and features over 700 loops and samples. Original recording tempos range from 60 to 86 bpm. The samples are presented both dry and, for the instrument loops and singleshots, wet versions. The processing applied to the wet sounds includes a combination of reverb and delay making the sounds ready to go and easy to drop into your mix.
Wet And Dry Versions For Ease Of Use And Flexibility
This library would be ideal for songwriters, producers or media composers looking to add a flavor of the Orient to a musical project. The authenticity of the instruments and performances will instantly place the listener in that world. And, at a bargain price, it's never been easier to add the sound of China to your mix.
Elastik Features
Ueberschall's Elastik Loop Player allows easy matching of loops in speed and pitch to your own song projects. The intuitive browser commonly manages not only the loops of Chinese Instruments but all Elastik libraries for immediate access to all samples. Functions such as resample, formant and reverse as well as an effective sequence mode allow creative sound design on the fly.
Free ELASTIK 3.5 Player is included in this product.
Interfaces:
macOS: 64 bit, VST 2/3, Audio Units, AAX, Stand-Alone
Win: 32/64 bit, VST 2/3, AAX, Stand-Alone
System requirements (minimum):
macOS 10.12 (Sierra) or higher
Windows 8 or higher
All information is subject to change. The system requirements can change at any time due to the fact that software products are continuously evolving. If in doubt please consult the software manufacturers website for details or write an email to support@bestservice.de before purchasing.
Product activation:
An internet connection is required to authorize / activate the product.