Create a stunning cinematic experience with The Cinematic Trailer Sound Effects
Looking for great trailer sound effects? The CINEMATIC TRAILERS SFX collection will make your life significantly easier.
Huge Timesaver
Get 150+ "ready to use" trailer sound effects, pre-designed huge IMPACTS, WHOOSHES, TRANSITIONS and RISES. You want to get incredible sounding results but only have 30 minutes to go? You can do some real magic with this collection! Pull out some sounds – put them in your production and blow away your audience.
Construction Kit taken to the Extreme
You don't have time to design your own unique transitions and trailer sound effects? The CINEMATIC TRAILERS – DESIGNED edition is here to help you. All sound effects were designed by using the source files of the "Cinematic Trailers – Construction Kit" and they all have one thing in common – they are HUGE!
Included Sounds
trailer sound effects, impacts, cymbals, metal, basses, kicks, massive, tight, rises, falls, whooshes, fire, bells, drums, stringers, transitions, fadings, cuts, headlines, smashed, collided, destroyed, flashes, orchstral, hits, heartbeats, pulsating, squeaks, heavy, choirs, strings, electronic, scratchy, harsh, massive
150+ pre-designed sound fx 150+ WAV files • 96kHz/24bit • 820MB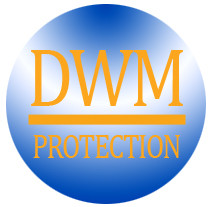 For your own protection this library is provided as individual personalized files including a
Digital Water Mark - DWM!