Percussive Strikes and Effects
Become a glitch master with CRYSTAL, a collection of over 600 unique, shatteringly-crystalline, glitchy percussive strikes, stingers, multisamples and effects that will cut right through your mix. Crystal's unique sound comes from glass field recordings, twisted and mangled into an easy "out-of-the-box" solution for glitch percussion. Crystal is perfect for minimalist, EDM, IDM, dubstep, chillwave, glitch, post rock, soundtrack, downtempo, dub and ambient music. It's also fantastic for sci-fi sound design and creating user interface SFX for games and apps.
The library is programmed for the full version of Kontakt 5.5 and later (OSX 10.8 or later / Windows 7 or later required). It comes equipped with a custom user interface dynamic sound shaping and mixing controls: attack, edge, release, filter resonance and cut, bank preset loading (with optional key-switching), adaptive arpeggiation and built-in convolution reverb with your choice of 30 different rooms, halls, spaces and special FX impulses. All of the samples are also included as categorized and clearly named stereo wave files that can be imported and used in any wav-format compatible audio environment, sampler, editor, sequencer or other audio software you like.
When developing the concept for Crystal, we were inspired by the piercing and percussive quality of glass jars banging together. At the same time, subtle rustling and clinking-about created a nice background accent that can sit well in a track for added interest. Armed with this knowledge we set out to capture high fidelity recordings of glass, and after many weeks of thoughtful sound design and mastering, we had Crystal.
The idea behind Crystal is that all of the sounds are completely cohesive and pretty much any sound can follow any *other* sound. To this end, you can achieve great results simply by turning on the arpeggiator, tweaking the sequencer dialog and mashing a bunch of keys—the results will surprise you! You can take this idea a step further by using the different sound presets with the sequencer, for example: give your beat a solid groove by sequencing the bass preset on downbeats, and the effects preset on the spaces in-between. This will keep your groove structurally sound while using chaos and randomness to your advantage.
The library comes equipped with flexible control features, like attack, release, transient offset, dynamic swelling, filter type selection, resonant filter sweep and a robust Arpeggiator system that provides a full range of custom dynamic arpeggiation modes and step sequencer pattern creation options. There's also a complete DSP effects rack, including convolution reverb with dozens of unique spaces, such as cathedrals, churches, halls, bunkers, garages, tunnels, chambers, rooms and plenty of otherworldly FX impulses to fully explore and endless variety of strange and unexpected sonic manipulations.
8 Instrument Presets with dozens of selectable articulations, performance controls, filter, vibrato/ring mod, Arp sequencing and full FX rack.
19 pre-built percussion kits.
88 unconventional kicks in 2 style categories.
113 unique snares in 2 style categories.
72 strange toms in 2 style categories.
51 cymbal-like splashes, crashes, clicks, blips and snaps in 2 style categories.
131 long and short special effect strikes, stingers and stabs in 4 style categories.
219 acoustic glass multisamples, including taps, strikes, clinks, clangs, rattles.
18 ambient, atmospheric, tonal pad and environmental presets.
Multi-mode Arpeggiation with step-sequencer.
Convolution Reverb with 70 different cathedrals, churches, chambers, rooms, halls and special effect impulses.
A full multi-effects rack, with EQ, filter, phaser, flanger, delay, distortion, amp & speaker simulation and more.
This library is designed for the full retail version of Native Instruments Kontakt 5.5 or later
Library size 737 MB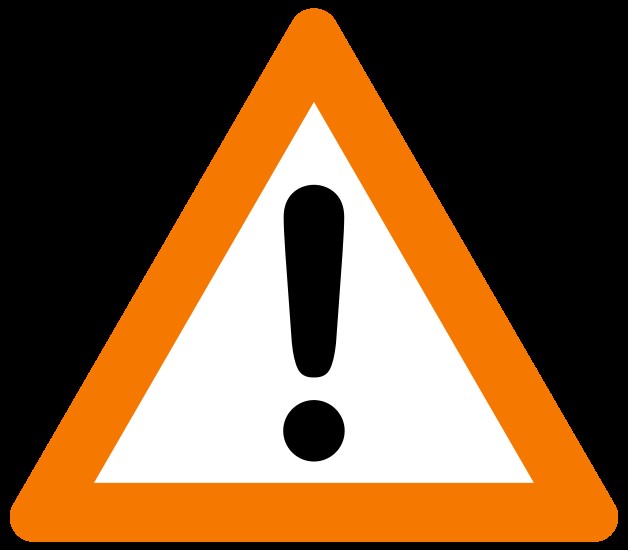 Using this library requires a full version of Native Instruments' "Kontakt"!
Please notice: This library can not be played with the free "Kontakt Player"! To use this "Open Kontakt" format, you need a full version of "Kontakt", which is included in products such as Komplete or Komplete Ultimate.
Please check the product description for the required Kontakt version.
The following list shows, whether the respective Kontakt version is compatible with your operating system:
Mac
Kontakt 4:
OS X 10.6 & 10.7 = until 4.2.4
OS X 10.8 and higher = no longer supported
Kontakt 5:
OS X 10.6 = until 5.0.3
OS X 10.7 = until 5.3.1
OS X 10.8 = 5.0.3 - 5.5.1
OS X 10.9 = 5.3.0 - 5.6.6
OS X 10.10 = 5.3.0 - 5.7.3
OS X 10.11 = 5.5.1 - latest
Mac OS 10.12 = 5.6.1 - latest
Mac OS 10.13 = latest
Mac OS 10.14 = latest
Mac OS 10.15 = latest
Kontakt 6:
Mac OS 10.12 - 10.15 (latest update)
Windows
Kontakt 4:
XP = until 4.2.4
Vista = until 4.2.4
Windows 7 = until 4.2.4
Windows 8 & 10 = no longer supported
Kontakt 5:
XP = until 5.2.0
Vista = until 5.2.0
Windows 7 = latest
Windows 8 & 10 = latest
Kontakt 6:
Windows 7, Windows 8, or Windows 10 (latest Service Pack)
FOR ALL SYSTEMS:
1GB free disk space

Additional hard drive space according to the library's size
SUPPORTED INTERFACES
Stand-Alone | VST | Audio Units | ASIO | CoreAudio | WASAPI | AAX Native (Pro Tools 10 or higher)
For your own protection this library is provided as individual personalized files including a
Digital Water Mark - DWM!