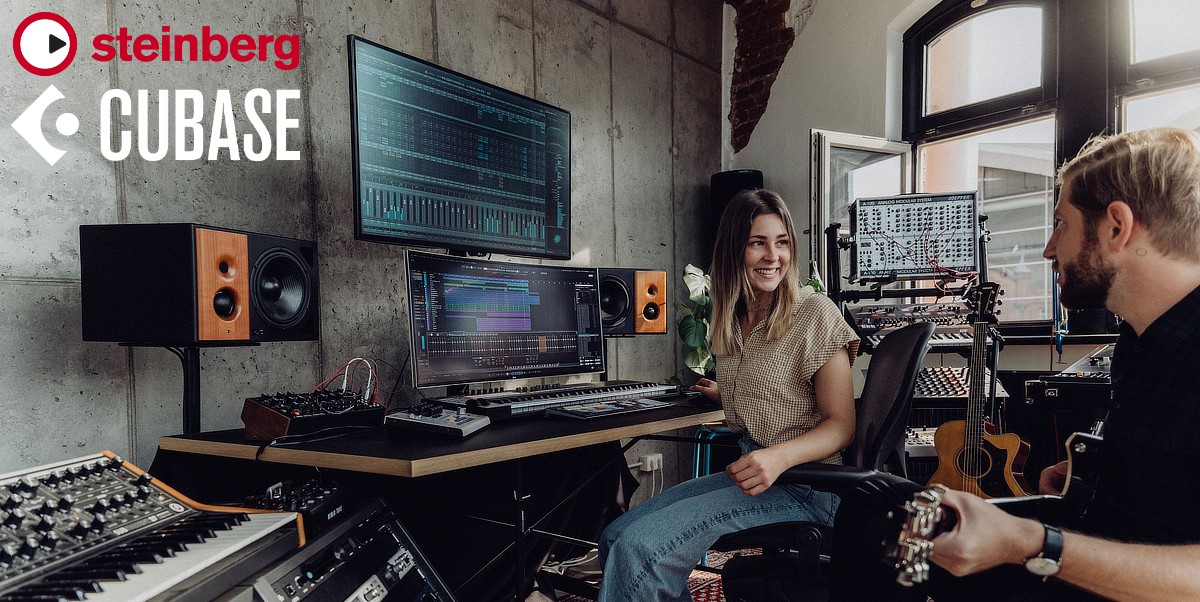 Cubase Artist 11 - the ideal choice for your project studio
Cubase Artist offers a range of proven editing and sequencing tools based on the same core technologies used and appreciated by musicians around the world. With an easy-to-use interface, unsurpassed performance and inspiring instruments and effects, Cubase Artist remains unmatched in its price range.
This Cubase version is simply the perfect choice for talented newcomers and seasoned musicians.
Ideal for: Solo artists, bands, project studio owners.
With Steinberg products, you always receive the most current program version available at the time of registration!
Features overview
Audio Warp Quantize | Channel Strip (Advanced) | Chord Pads | Comping | MixConsole | Groove Agent SE

The entire user interface is provided in these languages:
A comparison table of the three versions can be found here.
The download version requires an eLicenser USB key for activation (not included)
Cubase Artist boxed version does not include data DVDs any more, but a registration/download code and an USB eLicenser!
Windows 7 / 8 / 10 (64-bit)
macOS Mojave / macOS Catalina
8 GB RAM (minimum: 4 GB)
30 GB free HD space
USB port for USB-eLicenser (license management)
ASIO compatible audio hardware recommended
Internet connection required for activation, account setup and personal / product registration.
You always get the latest software version (or a free update) available at purchase/registration date
Product activation
This Instrument requires an eLicenser compatible Key for activation of the software (by Steinberg, formerly Syncrosoft)!
This USB protection device is included in the boxed/shipping version only, but not in the download version!
Each eLicenser dongle can store many product licenses - so it has to be purchased only once.
Additionally an internet connection on any computer is required to authorize the product.