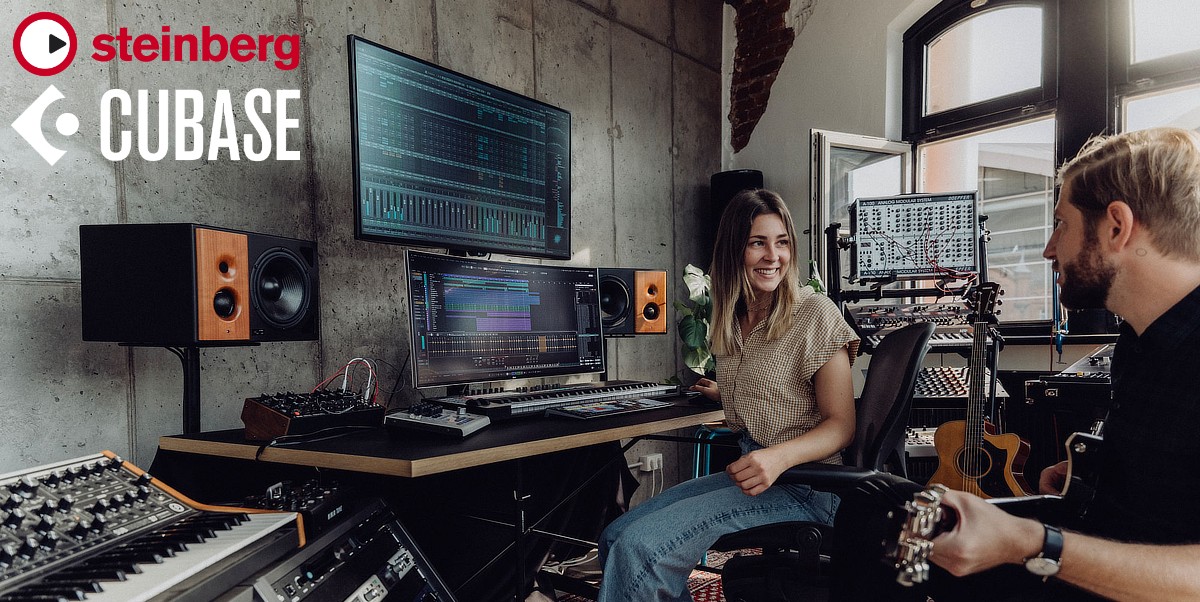 Cubase Elements 11 - the perfect entrance
Cubase Elements 11 is your personal music studio, incorporating professional workflows as used by countless professional artists around the globe.
Using the same technology platform as its larger siblings in the Cubase family, Cubase Elements offers tools for intuitive song-writing, instruments to develop your musical ideas and studio-grade effects.
With Steinberg products, you always receive the most current program version available at the time of registration!
Cubase Elements Key Features
Channel Strip (Advanced): The channel strip modules are the very heart of our exceptional sound.

Chord Pads: This inspiring tool helps you compose music quickly and creatively.

MixConsole: Cubase's MixConsole excels not only in terms of usability, look and feel, but also sounds like a high end analog mixing console.

Groove Agent SE: Possibly the most comprehensive drum production software instrument ever produced, Groove Agent features a huge library of stunning samples, grooves and patterns, as well as a full virtual mixer and FX suite for even more creative options.
A comparison table of the three versions can be found here.
Steinberg boxed products do not include data DVDs any more, but a registration/download code!
Windows 7 / 8 / 10 (64-bit)
macOS Mojave / macOS Catalina
8 GB RAM (minimum: 4 GB)
30 GB free HD space
USB port for USB-eLicenser (license management)
ASIO compatible audio hardware recommended
Internet connection required for activation, account setup and personal / product registration.
You always get the latest software version (or a free update) available at purchase/registration date
Product activation:
An internet connection is required to authorize / activate the product.