Destruction Sound FX - the baton for your own destructive masterpiece
Destruction belongs to the most versatile and multifaceted events in terms of sound design. There are so many different acoustic elements playing together to form a bigger soundscape that is finally so much more than the sum of its parts. Sound designing a proper devastation is more than just layering impact and explosion sounds, it's like a symphony of destruction, like an organized chaos with a multiplicity of sounds.
Our extensive Destruction SFX library contains exactly the sounds you need to create your own destructive masterpiece.
Destruction Construction Kit
The whole gamut of destruction right at the tip of your fingers - You want to cause some epic havoc? Then the Construction Kit sound pack is your perfect companion for your own and unique sound design. You get a plethora of high-quality destructive source sounds. More than 1.400 different sounds in more than 230 files.

Different materials - different destructive states - The Construction Kit contains various materials like glass, ice, metal, plastic, rock & wood in different states like stress, creak, impact, crack, break & smash. All this in different sizes and lengths to give you the greatest variety for your devastation.
Included Sounds - Keywords
destruction, explosion, fireworks, glass, crushing, falling, moving, throwing, detonating, smash, splinter, porcelain, breaks, hitting, destroying, crumbling, scraping, stress, impacts, rattle, heavy, creaks, rocks, rumbles, wood
1400+ ROYALTY-FREE SOUND FX • 230+ WAV FILES • 96kHz/24bit • 7.3GB
This Multi Format Library (included formats listed on top) does not include any playback software for your computer. A compatible software is required to load and play the sounds of this product.
Important: "Full Kontakt" - Format can NOT be used by the free Kontakt Player!
You need to own a registered full version of Kontakt (e.g. included in Komplete or Komplete Ultimate packs!)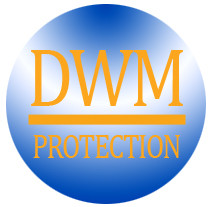 For your own protection this library is provided as individual personalized files including a
Digital Water Mark - DWM!