Devil-Loc - Audio Level Destroyer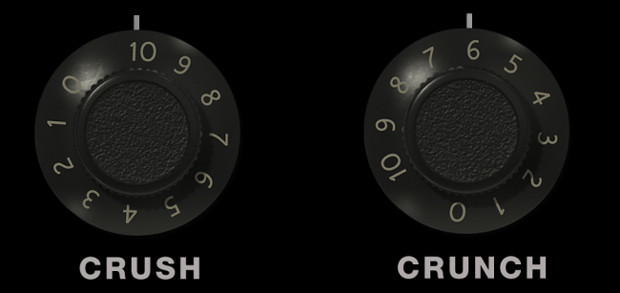 Simple, devious and often unpredictable, Devil-Loc is a little plug-in that makes drums sound big. Drop it on a drum kit or loop and listen to Devil-Loc inflate the room ambience, pumping excitement into an otherwise drab rhythm track.
Push it to its limits to create extreme gating effects where loud hits crush the signal to silence and the output blooms into a fuzzy mess.
Now back off the controls. You'll find some amazing sweet spots where Devil-Loc shows its angelic side, adding a vintage halo to loops and drums. You can even try it on your mix bus—if you dare!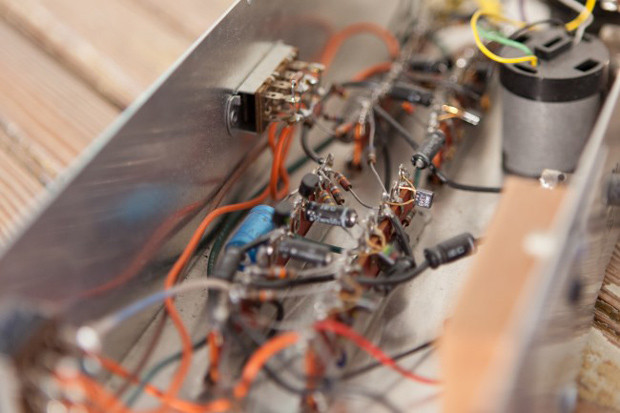 Some of the best music production techniques are based on twisting and abusing old technology, and Devil-Loc comes straight out of that tradition. Its inspiration comes from an old podium mic compressor called the Level-Loc.
Originally intended as a way to keep a presenter's voice at a perfectly even level, clever recording engineers eventually liberated these relics from church lecterns and bingo halls and began using them for more nefarious purposes. Because they featured an automatic release time that changed depending on the input level, as well as some particularly gnarly distortion characteristics, these boxes were capable of doing amazing and sometimes absolutely weird things to drums. Devil-Loc captures the rawness of these old devices and packages it into an easy-to-use plug-in.
Specs
Current Version: 5.2.0
Plug-in Formats (both 32 and 64-bit):
AAX Native, AAX AudioSuite, VST, and Audio Units (AU)
Supported Sample Rates:
Minimum: 44.1 kHz, Maximum: 192 kHz
System Requirements:
Operating systems: Mac OS X 10.10 or later; Windows 7 or later
An internet connection is required at the time of activation.
Supported Hosts:
Pro Tools (10.3.5 or later), Live, Cubase, Nuendo, Sonar, Logic, Digital Performer



This product requires an activation!
You can either "soft" activate on your computer without addditional hardware or transfer the license to an iLok USB dongle which has to be purchased separately. The iLok dongle can be used to run the protected software on different computers. Your licenses can be easily manged using the iLok Licence Manager. To protect your investment against theft or loss we recommend the iLok Zero Downtime protection with TLC.
An internet connection on any computer and a free user-accout at www.ilok.com is required to authorize the product.
Please check with the software manufacturer which iLok version is required at least if you want to use a hardware iLok!