Bass, presets and MIDI – all tailored for metal perfection.
The Metal EBX is an expansion for EZbass designed to provide a broad palette of tones for metal. Combining detail, clarity and extreme power in the form of a pristinely defined low-end, this instrument checks off all the characteristics needed to cut through just as well at break-neck speed in a brutal death metal track as a rhythmic progressive passage, a dense wall of guitars or literally anything in between or beyond. Being bright and articulate at the same time as it's dark and menacing, this is the definition of a great allround bass for heavy music.
In addition to the sounds, the Metal EBX also comes with a custom MIDI library as well as a broad selection of presets tailored to cater to all the different facets of metal as we know it.
A serious low-end is the foundation of any serious metal track. This is the fundamental bass for anyone serious about just that. Welcome to the new go-to bass in your arsenal of metal tools.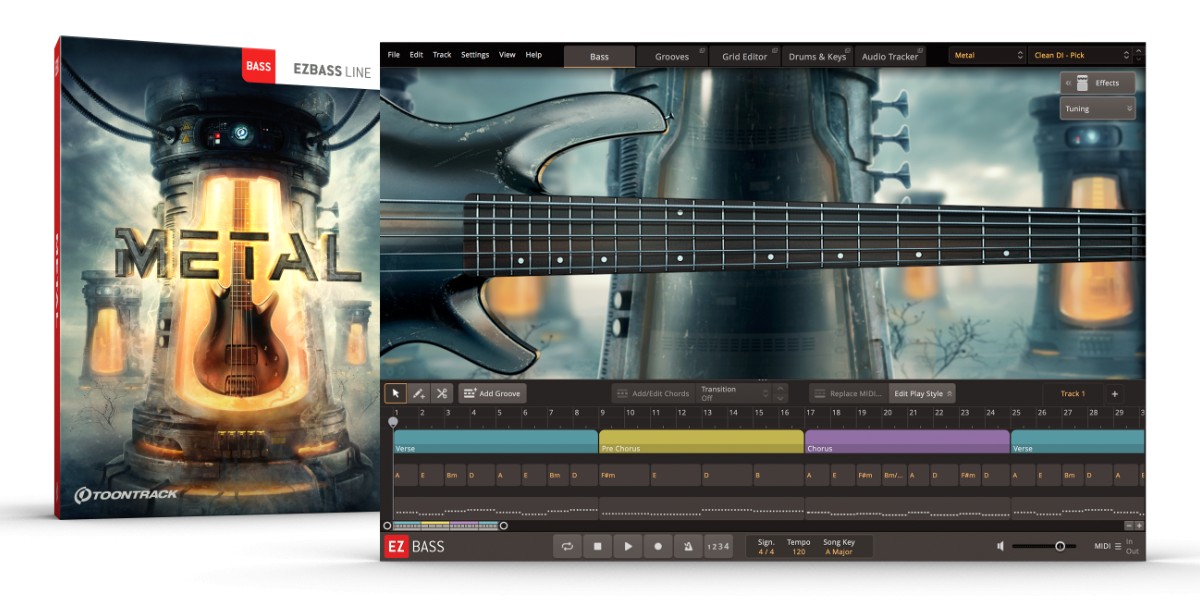 Feature Spotlight
A meticulously captured bass, optimized for a balanced metal tone • Sampled with both finger, pick and slap options

Includes custom presets engineered by Forrester Savell

Preset collection covers a broad range of tones – from dark and gritty to bright and clear

Comes with a 'Clean DI' (direct input) preset option for both striking options

Has a custom MIDI content inspired by modern metal
In order to use this expansion, an installed and activated EZbass is required.
Free disk space according to the library size

64-bit Windows 7 or later, 4 GB RAM (8 GB or more recommended)

64-bit Mac, MacOS 10.9 or later, 4 GB RAM (8 GB or more recommended)

Internet Connection
Product activation:
An internet connection is required to authorize / activate the product.