Early german Pianoforte with uncommon, unique piano sound
The Early Pianoforte library offers the unique sound of a historical pianoforte by Johann Andreas Stein built in Augsburg in 1793. Clearly showing influences of harpsichords of that time, the instrument sports an uncommon piano sound: Svelte, present and with courtly elegance. Sporting a sound and feel far from any other pianoforte, the Stein instruments were a personal favorite of Mozart.
Remaining in excellent condition in the collection of Andreas Beurmann, it is now available for the first time for your sampler, presented in its original tuning at 417 Hz (presets at 440 Hz tuning included).
To deliver the ultimate pianoforte experience in your studio, we captured the sound with 32 velocity layers of each note for great dynamics, feel and pure sound. Far beyond the status quo of piano sampling - offering mostly just 4-5 velocity layers - this addresses a common problems often associated with digital sample pianos: The playing feel of only a few layers is nothing like the real deal. It is also not satisying for both discriminating pianists and producers who strive for true acoustic sound.
Furthermore, we recorded the release sounds of each key in 8 varitions to complete the experience of this rare instrument.
The sample library contains more than 2500 single samples.
For the challenging task of recording this pianoforte, we employed vintage Neumann™ TLM-170® microphones in conjunction with Crane Song™ Flamingo® preamps and Universal Audio™ 2192® digital converters to do the instrument justice.
For maximum sound quality, we recorded in 192 khz/24 bits, downsampled to 44.1 Khz.

In addition to the samples, the Early Pianoforte library contains an essay in German from Professor Andreas E. Beurmann himself, explaining both the historical and musical background of the instrument.
32 different samples of each note
Light versions with 16 and 8 velocity layers available
8 different release sounds of each note
ready to play Kontakt 2 ®/EXS24®/GigaStudio®/HAlion®-Presets or .wav Format
no mastering applied
recorded in 192 khz/24 bits resolution and downsampled
license-free applicable in your music
This Multi Format Library (included formats listed in product description) does not include any playback software. A suitable software is required to load and play the sounds included with this product.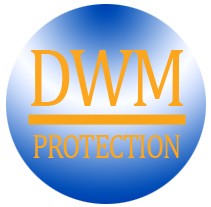 For your own protection this library is provided as individual personalized files including a
Digital Water Mark - DWM!