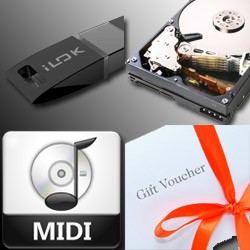 In this category we pooled different products. Here you can find copy protection devices, hard disks, hard disk enclosures and USB Sticks.
You can also find Midi Files in this category and if you want to make somebody's day, you can order downloadable Gift Vouchers over here.
Browser not supported
Please use a browser which supports .mp3 files.