Nothing Sounds Like an Eventide
Anthology XI is comprised of 33 plug-ins based on over 45 years of Eventide studio mainstays, as well as current and future classics. From channel strips to reverbs to multi-effects, Anthology XI has tools to make every day tasks easier and to fire your imagination. A true must-have for any size studio.
Anthology XI comes with over 4,500 presets across the included plug-ins; many created by artists like Dave Pensado, George Massenburg, Tony Visconti, Vernon Reid, Richard Devine, Joe Chiccarelli, Roy Hendrickson, Alessandro Cortini, Andrew Scheps and Suzanne Ciani.
The Anthology XI bundle contains all the plug-ins you need for your next project:
FX Plug-ins:
Physion - Split sound in two - for real!
SplitEQ - Groundbreaking EQ with Transient/Tonal Splitting Technology
UltraTap - Rhythmic delays, glitchy reverbs, huge pad-like volume swells
H3000 Factory - Load presets from the original H3000 or build your own
H3000 Band Delays - First, slice audio into 8 bands...
Octavox - 8 voices of diatonic pitch shifting
Quadravox - 4 voices, lower CPU footprint
Crystals - Out-of-this-World Pitch, Delay & Reverb
MicroPitch - Dual Voice Pitch Shifter + Special FX
CrushStation - Overdrive/Distortion for Creamy Saturation to Brutal Sonic Assault
TriceraChorus - Vintage Bucket Brigade Tri-Chorus with MicroPitch
UltraTap - Rhythmic Delays, Glitchy Reverbs,Huge Volume Swells and Modulations
REVERB Plug-ins:
Blackhole - Extraterrestrial reverb
ShimmerVerb - Massive Ethereal Reverb with Pitch Shifting
Spring - Spring Tank Reverb Reimagined
SP2016 Reverb - Legendary Room, 2016 Stereo Room, and Hi-Density Plate
Tverb - Tony Visconti-inspired triple reverb
MangledVerb - Good verb gone bad
2016 Stereo Room - Classic SP2016 sound
UltraReverb - DIY pro-reverb effects channel
CLOCKWORKS LEGACY Plug-ins:
H910 - Original Harmonizer® - first digital effects processor
H910 Dual - Two H910s cunningly ganged
H949 - De-glitch, micro-pitch, and randomized/reversed delays
H949 Dual - Two H949s cunningly ganged
Omnipressor - Comp/exp/limit/reverse - side chain!
Instant Phaser - World's first studio phaser (emulation needs a lot of work)
Instant Flanger - First faithful simulation of tape flanging
UTILITIES Plug-ins:
UltraChannel - The ultimate channel strip
EChannel - Simpler, lower CPU footprint
Precision Time Align - Precision sub-sample delay
EQ45 - Circuit model of the Urei 545 parametric EQ
EQ65 - Circuit model of the Urei 565 filter set
Rotary Mod - Leslie Speaker for Your DAW
Undulator - Magical Modulated Tremolo
Releasetime.de Testbericht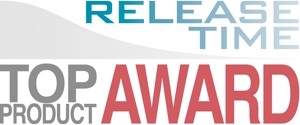 ..... Kurzum: Eventides Anthology X ist eine atemberaubende, spannende Sammlung genialer Klangwerkzeuge und Effekte. Ein echtes Top-Produkt, nicht billig, aber äußerst gehaltvoll und damit zu einem fairen Preis zu erwerben.
Mac:
macOS 10.9 or higher
Apple Silicon compatible
64 bit
Windows:
Windows 8.1 or higher
64 bit
Required Registration:
Eventide products require you to register with the manufacturer at www.eventideaudio.com and with www.ilok.com to activate your license.
This product requires an activation!
You can either "soft" activate on your computer without addditional hardware or transfer the license to an iLok USB dongle which has to be purchased separately. The iLok dongle can be used to run the protected software on different computers. Your licenses can be easily manged using the iLok Licence Manager. To protect your investment against theft or loss we recommend the iLok Zero Downtime protection with TLC.
An internet connection on any computer and a free user-accout at www.ilok.com is required to authorize the product.
Please check with the software manufacturer which iLok version is required at least if you want to use a hardware iLok!