Great sound from a compact library
Whenever sophisticated string instruments and uncompromising sound quality are needed,
Chris Hein - Strings Compact is the exact right choice.
This library offers high quality solo instruments and ensembles with all essential articulations to realize authentic sounding string arrangements in your DAW efficiently.
Chris Hein - Strings Compact is the compacted version of the renowned libraries
Chris Hein - Solo Strings Complete and Chris Hein - Ensemble Strings. It contains all instruments and functions of its larger siblings and is solely reduced to the nine most common and important articulations. Certainly, this Compact version uses the very same high-quality samples as the Complete version.
Hence, Chris Hein - Strings Compact offers the full sound of the large Chris Hein String Libraries at an unbeatable price. In addition, you may of course upgrade to Chris Hein - Ensemble Strings or
Chris Hein - Solo Strings Complete with up to 49 articulations at any time.


Solo and Ensemble
Chris Hein - Strings Compact contains four different violins including the legendary
Chris Hein - Solo Violin, three violas, four cellos and three double basses. In addition to the detailed solo instruments, the library includes 14 ensembles granting fast access to the sound of epic film scores or large orchestral works.
Chris Hein - Strings Compact is designed to be uncompromisingly versatile: With a choice of 14 solo instruments and ensemble mixes each, almost any string ensemble instrumentation imaginable can be individually realized as desired. Ranging from a solo violin to small string quartets, chamber ensembles to large symphonic orchestras, each imaginable combination of sonic colors for string instruments is possible.
All instruments offer identical programmings of articulations and functions which makes combining different instruments a mere child's play.
By simply duplicating a MIDI-track, you can add a solo violin to a violin-ensemble with both sections playing perfectly together. It just takes a few clicks to create ensembles of any size. On top of that, the built-in ensemble function additionally expands each instrument's variability.
Variable sound shaping
Chris Hein - Strings Compact offers solo and orchestral string sounds in perfection. Beside careful recordings and top-quality gear being used including selected microphones by Neumann, the musicians, for the most part members of the renowned WDR symphonic orchestra, significantly influence the results and the sound aesthetics.
Combined with the dual convolution reverb sections of the sample-engine, the unprocessed dry sound of the library allows the instruments to be perfectly matched to lots of different applications. Separate convolution sections for the corpus sound (body) and the room impression allow to create almost infinite room impressions ranging from intimate proximity to large orchestra halls. In contrast to the fixed imprinted room sound of several competitors, Chris Hein - Strings Compact is greatly versatile in tonality and can therefore easily be combined with any other library.
Regarding its sound quality and suitability in daily use, the library makes no compromises, even at its compact size. The instruments of Chris Hein - Strings Compact are based upon carefully created elaborated multisamples, which offer phase-correct blends, crossfades and dynamic layers through detailed phase-alignment. At the same time, up to eight dynamic layers provide authentic sound behavior ranging from ppp to fff.
Undeniable highlights of this library are the true legato function, articulation changes by keyswitches, variable attacks per note, x-fade control via breath controller, portamento legato via sustain pedal, switchable artificial vibrato, innovative play control through hot keys and note heads plus MIDI remote controllability of each function via TouchOSC from an iPad.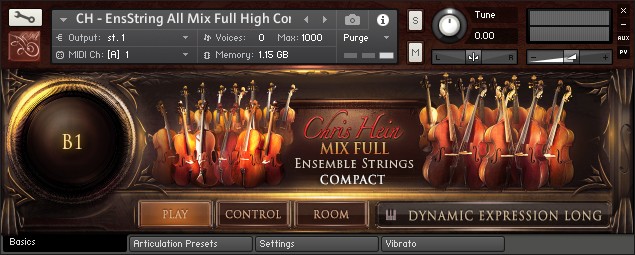 Unique functions
Perfect dynamic transitions thanks to phase alignment
In a research-process of several months, all samples have been carefully aligned in phase to each other. Accordingly, the sound of the instruments convinces by seamless transitions between up to eight dynamic layers without any tonal degradation.
Unique mixing of long and short notes
The combination of short and long played notes is a typical issue for several sample-libraries when it comes to sonic authenticity. When playing real instruments, the length of a note being played influences its attack behavior and its ending. Chris Hein - Strings Compact addresses this aspect by the innovative
"Note Head Designer". For each sustain articulation, you may call up matched short sample variations (Shorts) by a control/controller. These do not only offer the corresponding correct attack behavior, but will also be perfectly tied in respect to the notes' lengths. The user-defined selection of short-variations being available in up to eight dynamic layers and their combination with the corresponding sustain phases, allow for utterly realistic sound results which cannot be achieved by the typical randomized selection using round-robin techniques. Of course, the Shorts can also be called up as individual articulations.
True Legato
The instruments of Chris Hein - Strings Compact offer real, zero-latency True Legato and True Portamento with several fine adjustments. Thanks to the intelligent legato-programming, even very fast passages can be played without any time lag. In addition, the legato mode can also be played polyphonic. Omit the cumbersome loading of separate legato articulations and polyphonic instruments. The library's portamento offers real recorded portamento transitions which can be adjusted and fine-tuned in time and length. This way, each possible note transition can be carried out gliding – from fast finger-legato to short grace notes to slower glides from note to note.
Legato and portamento are available for all articulations, not just for sustain. For example, when playing trills and tremolos with portamento, the resulting variations of note transitions are endless and often not easy to realize with other libraries at all.
With its attractive pricing, Chris Hein - Strings Compact addresses beginners, musical upgraders as well as composers looking for sampled strings in high quality and practical usability which will efficiently perform on mobile computer systems. Needless to say that beside full sound compatibility, you can upgrade to the large Complete versions at any time.
Min. Kontakt Player or Kontakt version 5.8.0 required
Bonedo 10/19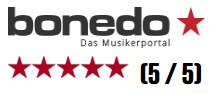 Fazit
Die Strings Compact funktionieren als guter Teaser für die großen Libraries, oder, falls die Bedürfnisse in Sachen Artikulation bescheiden sind, als sehr gut klingende und kostengünstige Option in Sachen Streicher-Library. Da es keinerlei Einschränkungen bei Bearbeitungsmöglichkeiten und Funktionen gibt, ist die Library durchaus ein ernstzunehmender Kandidat auf dem weiten Feld der gesampelten Streicher.
PRO
Sehr guter Klang
Vollumfängliche Bearbeitungsmöglichkeiten
Exzellentes Preis-/Leistungsverhältnis
Upgradetauglich zu den großen Libraries
CONTRA
KEYS 11/2019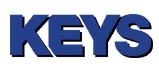 Fazit:
Chris Hein Strings Compact bietet 14 charismatische Solo-Streicher und ebenso viele prächtige Ensembles. Von mehreren Solo-Violinen mit eigenen persönlichen Noten bis zum sinfonischen Ensemble sind alle Größenordnungen und die wichtigsten Ausdrucksformen klassischer Streicher enthalten. Alle Instrumente lassen sich schon alleine durch ihre gute Dynamik auf Anhieb ausdrucksstark spielen.
Für einen kundenfreundlichen Preis erhält man das Charisma und die Klangqualität der großen Chris Hein Streicher.
Andreas Ecker
Sample Library Review 10/2019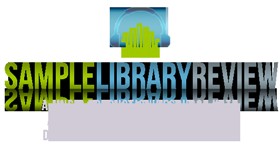 Conclusion:

"Chris Hein presents a compact version of his flagship string library that trims the fat but loses none of sound quality and customisation features. It is impressively adaptable with super dry samples, a pristine timbre and wide dynamic range."
Contributor Sam Burt reviews Chris Hein Strings Compact by Chris Hein


Bonedo 5 from 5 Stars

This product requires the free Native Instruments Kontakt Player, the latest version can be downloaded through Native Access, Native Instrument's download manager!
The minimum required Kontakt version for this product is stated in the product description or can be found on the manufacturers website.
System Requirements:
Mac:
macOS 10.14 or higher
64 bit
Intel Core i5 or Apple M1 (native)
RAM: 4GB (6GB recommended)
Windows:
Windows 10 or higher
64 bit
Intel Core i5 or similar CPU
RAM: 4GB (6GB recommended)
Supported Interfaces:
Mac (64-bit only): Stand-alone, VST, VST3, AU, AAX
Windows (64-bit): Stand-alone, VST, VST3, AAX
Legacy Versions:
If you require legacy installers of Kontakt Player please refer to this Knowledge Base Article.

Required Registration:
Best Service products require you to register with the manufacturer at www.bestservice.com to activate your license. To use Kontakt Player Libraries you also need to register with www.native-instruments.com.
This product requires an activation!
This product requires Native Access for installation, registration and activation. Start the Native Access-Software and log in using your Native Instruments credetials to start the setup.
To sucesfully activate your product Native Access requires a working internet connection.
An Offline Activation on a different computer is Not Available with this product.