Creature & Monster Sound FX
Roaring dragons, grunting orcs, evil zombies, banshees, giant worms, aliens, tiny insects, you name it. The CREATURES sound FX library comes packed with thousands of high-quality sound effects ready to breathe live in your undead or living creatures!
Pre-designed Creature Sounds to Simply Drag and Drop into your Project
Huge and rumbling beasts, tiny and nasty insects, brutal and slippery zombies: The CREATURES DESIGNED edition offers more than 300 royalty-free & ready-to-use sounds in 76 files. The collection consists of numerous sets of outstandingly evil creatures, with various different moods in each set.
5 Categories to Conveniently Pick From
The effects are provided in various sets of individual creatures, each including numerous states like calm, attack, hurt, tense, die. That makes it very easy for you to quickly pick the right sound for your scene.
Included Sounds
creatures, bellow, bleast, blows, breath, caw, screech, chokes, croak, mumble, cry, exert, gargle, gobble, eat, groan, growls, grunts, battle, moan, movement, nicker, rattle, roar, ruckle, scream, slobber, smack, snarl, snorl, squeal, yell, alien, attack, warrior, hurt, beasts, bugs, dragons, lizards, orcs, ragings, warthog, zombies, water giant, ants, worms
300 pre-designed sound fx 70+ WAV files • 96kHz/24bit • 800MB
This Multi Format Library (included formats listed in product description) does not include any playback software. A suitable software is required to load and play the sounds included with this product.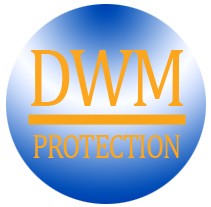 For your own protection this library is provided as individual personalized files including a
Digital Water Mark - DWM!