Create an ensemble of voices
Density is an immersive audio plugin that can create an ensemble of voices from a single source. Using granular synthesis and the Sound Particles particles engine Density applies movement, pitch and timing differences to create multiple voices from your source audio.
A voice turns into choirs and a violin into string ensembles
Density creates various layers of sounds based on a single track. Using Sound Particle's granular technology, It's incredibly easy to increase the density of sounds on your tracks, with beautiful results.
From music to sound design, from stereo to Dolby Atmos, Density is a plugin that you definitely want in your toolset.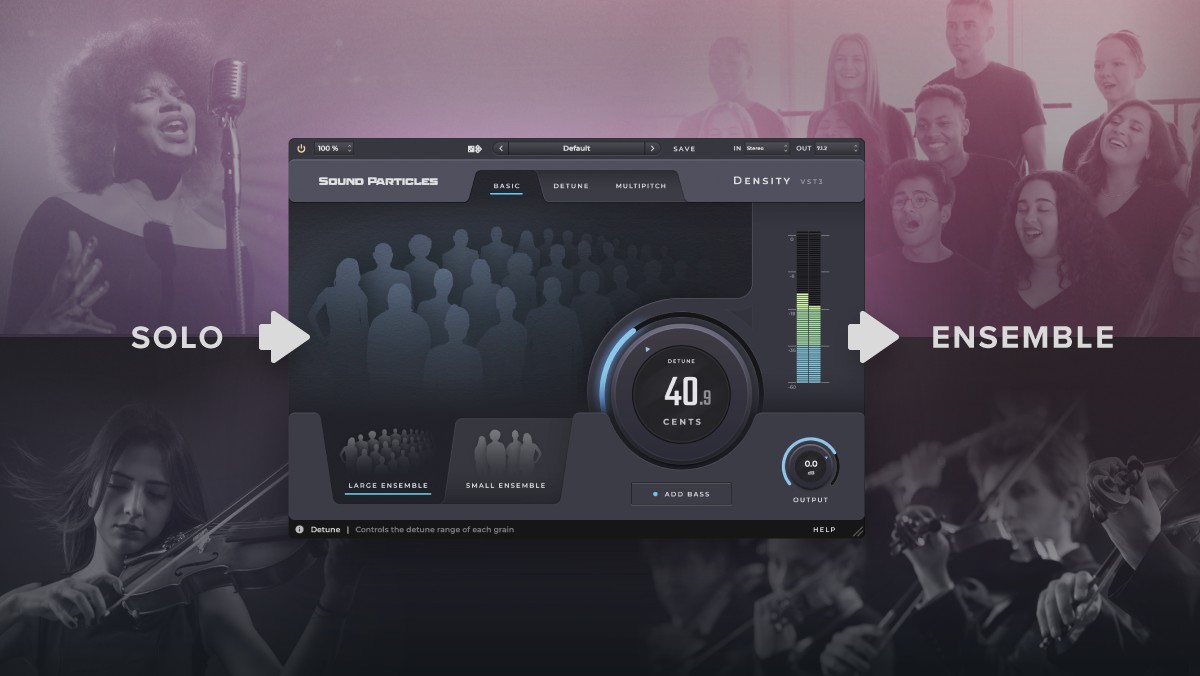 Features
XY Pad - Control two parameters at the same time with the mouse, to give you the best way to express yourself

All Formats - Take advantage of creating in all the following formats: stereo, 5.1, 7.1, Ambisonics, binaural, Dolby Atmos, etc.

Movement - Make grains move to bring more life to your sounds by choosing its movement patterns

Top View - A circular visual representation of your layers in a 3D space

Layering - Separate control of input and generated voices allow you to easily automate the gain of the generated voices to control your music performance

Randomization - Use presets or the randomization tool to explore multiple out-of-the-box results in a fast way
Mac:
macOS 10.9 or higher
64 bit
Apple Silicon compatible
2-Core CPU or higher
RAM: 4GB
Windows:
Windows 7 or higher
64 bit
2-Core CPU or higher
RAM: 4GB
Required Registration:
Sound Particles products require you to register with the manufacturer at www.soundparticles.com to activate your license.
This product requires an activation!
An internet connection is required to authorize / activate the product.