Electric Guitar perfect for Movie and Trailer Composers
DISTORT 2 is an electric guitar sample library, recorded and played by engineer Plamen Penchev, perfect for movie and trailer composers on a tight deadline. Strezov Sampling knows that composers usually do not have time to fool around with knobs and buttons, this is why Distort 2 only requires you to load it up and you can immediately start playing.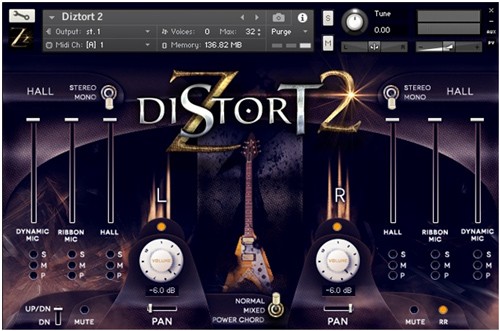 The library is straight-forward, having two "zones" - one with palm mutes, the other one with sustains. You can play riffs with both of your hands and achieve great realistic results within only few minutes. Featuring three different mic positions, as well as seperated clean samples DISTORT 2 is in every way supperior to its predecessor DISTORT 1. However we decided to include DISTORT 1, because combining both of them gives you even more options in terms of sound.
Overview
Doubletracked guitar (L or R), recorded separately with three mic positions (dynamic mic, ribbon mic and hall), up and down picking.
Close mics - Peluso R14 (ribbon), Shure SM58 (dynamic)
Hall mics Stereo pair Gefell SMS2000.
Two round robin on sustains, four round robins on mutes.
Open chords (Power chords), open single tones, mute chords, mute single tones
Completely clean samples without processing included
Amp - Marshall JCM2000
Cabinet - Marshall 1960 (Vintage30 speakers)
Guitar - Gibson Flying V
includes DISTORT 1 (1958 Korina Flying V Epiphone Guitar, amped through a Mesa Boogie amplifier)
www.Recording.de
---


David Buckley
Batman: Arkham Knight, Call of Duty: Ghosts, Parker
"StormChoir has a mighty sound that adds a real extra layer of intensity to proceedings. Not only that but it is extremely easy to use right out of the box. Job done!"
---


Alexandar Dimitrijevic
After Earth, The Dark Knight Rises, Expendables 2, Iron Man 3
"Because of your libraries I can write like I'm writing for a live session."
---


Penka Kouneva
Prince of Persia: Forgotten Sands Videogame, Transformers Videogame
"I love the approach of the Strezov Sampling team - they not only try to preserve the rawness of the live recording, but make inspiring and experimental products like the Aleatoric Modular Series or the Rhodope Ethnic Bulgarian Choir! I highly recommend their sample libraries!"
---


Paul Haslinger
Fear the Walking Dead, Underworld, Crank, Shoot 'Em Up, Halt and Catch Fire
"Being a lifelong fan of the Eastern European music tradition, I am so grateful to Strezov Sampling for making parts of that rich vocabulary available as sampling libraries and instrument designs. They are made with the 'working composer' in mind, and have a unique, direct sound character."
---


Jeff Rona
Phantom, God of War III, Exit Wounds, Traffic
"Strezov is a brilliant sampling artist. There is a level of musicality and detail that is incredibly impressive."
---


Sam Hulick
Mass Effect, Baldur's Gate Enhanced, Fates Forever
"Storm Choir 2 and Thunder 2 played such an important role in my most recent fantasy RPG project. It's been difficult for me to find a choir library that's not only huge-sounding, but also well-programmed, and Storm Choir 2 really fits the bill. It's become my go-to library when I need a power choir!"
---


Alex Pfeffer
Pacific Rim, Gotham, Sherlock Holmes, Crysis 2
"The Strezov Sampling Team has definitely filled a gap in the sampling world! What really blew me away was Storm Choir II which easily has become my go to choir sample library when it comes to epic choral arrangements ... and it never get's replaced!"

Please notice: This library can not be used with the free Kontakt Player! To use this "Open Kontakt" format, you need a full version of Kontakt, which is included in products such as Komplete or Komplete Ultimate.
The minimum required Kontakt version number for this product is stated in the product description or can be found on the developer's website.
System Requirements:
Mac:
macOS 10.14 or higher
64 bit
Intel Core i5 or Apple M1 (native)
RAM: 4GB (6GB recommended)
Windows:
Windows 10 or higher
64 bit
Intel Core i5 or similar CPU
RAM: 4GB (6GB recommended)
Supported Interfaces:
Mac (64-bit only): Stand-alone, VST, VST3, AU, AAX
Windows (64-bit): Stand-alone, VST, VST3, AAX
Legacy Versions:
If you require legacy installers of Kontakt Player please refer to this Knowledge Base Article.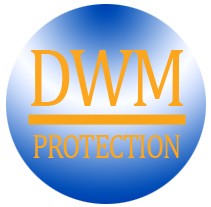 For your own protection this library is provided as individual personalized files including a
Digital Water Mark - DWM!