Tuning-fork piano with vibrant, mellow and charming sound
The secret star of the Edition Beurmann is a hidden gem that may seem unimpressive at first glance: Built around 1910, it has been patina´ed over time and looks like a little version of a piano. This unique tuning-fork piano sports a vibrant, mellow and charming sound remeniscent of a vibraphone, glockenspiel, marimba and a piano - yet a sound of its own. At that time, it was inspiring to those looking for a new sound - Pjotr Tschaikowsky wrote some parts of his Nutcracker for a celesta like the dulcitone. Being a rather quiet instrument, it seemed unappropriate for orchestral use, so its parts were often played by a glockenspiel instead - luckily, this is not a problem in a sampler.
Back then, no one had ever dreamt that a celesta would be as relevant today as ever - being the acoustic ancestor of the most popular vintage electric pianos, which share the same basic sound principles.
Providing a warm and full bass, it carries more weight than a toy piano and is great for any track demanding an unconsumed yet familiar sound.
An original Dulcitone celesta is very hard to play, offering a very rough-running and tight dynamic response. Capturing the dynamic shades of the instrument, we recorded every note with eight different samples.
The Dyson & Sons owes a huge part of its character and life to the unique release sounds of its keys - hence we recorded these sounds as well, providing 4 varitions of each key release sound to complete the Dulcitone experience. Breathe life into your sampler!
For the recording of this marvellous little fellow, we employed vintage Neumann™ TLM-170® microphones in conjunction with Crane Song™ preamps and Universal Audio™ 2192® converters. The library contains two versions of the instrument recorded with different stereo settings.

For maximum sound quality, we recorded in 192 khz/24 bits, downsampled to 44.1 Khz.
The sample library contains nearly 1500 single samples.
Furthermore, the Dulcitone Celesta sample library contains an essay in German from Professor Andreas E. Beurmann himself, explaining both the historical and musical background of the instrument.
"It´s mind-boggling. Ever since I first heard it, I gotta have more Dulcitone," says Nicolay Ketterer, head of realsamples, who led the sample recording sessions at the Hasselburg estate.
8 different samples of each note
4 variations of each key release sound
ready to play Kontakt 2 ®/EXS24®/GigaStudio®/HAlion®-Presets or .wav Format
wave format (except GigaStudio® version)
no mastering applied
recorded in 192 khz/24 bits resolution and downsampled
license-free applicable in your music
This Multi Format Library (included formats listed in product description) does not include any playback software. A suitable software is required to load and play the sounds included with this product.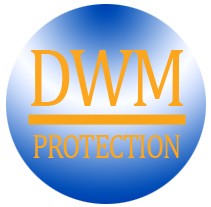 For your own protection this library is provided as individual personalized files including a
Digital Water Mark - DWM!