Historical keyed instrument with unique, high quality sound
The English Harpsichord library presents an instrument built by Jacob Kirckman in 1766. Due to its two manuals and many registers, the Kirckman harpsichord offers lots of unqiue sounds, sampled with 6 different register combinations, including the upper 8´, lower 8´ (principal 8´), both 8´ together, the 4´ register, the lute stop as well as the nasale stop only available with Kirckman instruments.
Jacob Kirckmans harpsichords are highly sought-after because of their sound quality and their signature sound. This harpsichord is one of seven Kirckman instruments within the Beurmann Collection, impressively showing off its special qualities. It remains in excellent playable condition despite its age.
Like all harpsichords, the Kirckman is not touch-sensitive. However, even if the differences are minuscule, not any given note will sound exactly the same due to different resonances of body and strings.
Until now, many keyboards and samplers represented harpsichords by always triggering off the exact same digital sample, leaving a cold and sterile sounding impression.
In order to improve upon previous recreations and to pay tribute to the liveliness and depth of this antique instrument, we captured every sampled register with up to 8 variations of each note.
To complete the harpsichord experience, we recorded every register with 4 different release samples of each note.
Remaining in excellent condition in the collection of Andreas Beurmann, it is now available for the first time for your sampler within the English Harpsichord library, presented in its original valotti tuning at 368 Hz (presets at 440 Hz tuning included).
The sample library consists of 3600 single samples.
Recorded in the great sounding rooms of the Hasselburg estate, we employed vintage Neumann™ TLM-170® microphones in conjunction with Crane Song™ Flamingo® preamps and Universal Audio™ 2192® digital converters to do the instrument justice.
For maximum sound quality, we recorded in 192 khz/24 bits, downsampled to 44.1 Khz.
Furthermore, the English Harpsichord sample library contains an essay in German from Professor Andreas E. Beurmann himself, explaining both the historical and musical background of the instrument.
6 different register combinations sampled: upper 8´, lower 8´, 2x8´, 4´, lute stop and nasale stop
Sampled registers can be combined for even more sounds
Each register recorded with 8 different samples of each note
ready to play Kontakt 2 ®/EXS24®/GigaStudio®/HAlion®-Presets or .wav Format
wave format (except GigaStudio® version)
no mastering applied
recorded in 192 khz/24 bits resolution and downsampled
license-free applicable in your music
This Multi Format Library (included formats listed in product description) does not include any playback software. A suitable software is required to load and play the sounds included with this product.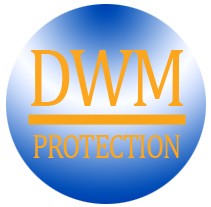 For your own protection this library is provided as individual personalized files including a
Digital Water Mark - DWM!