Extended Range, Tonal Shaping Bass Preamp
As a bass player themselves, Kuassa understand the importance of having a reliable set of pedals to achieve a variety of distorted bass tones. That's why they developed these pedals specifically for bass guitar, with the ability to also use them on any low-frequency instrument, from synths to percussion and even vocals.
Kuassa have worked hard to ensure these pedals offer a full spectrum of distorted bass tones to achieve tonal varieties, add bites, and solid aggression to bass tracks. Their aim is to create a set of pedals that retain the original character of the bass while also adding upper harmonic content to the sound, resulting in a fuller and richer tone.
Bass effect pedals are critical for building a solid foundation for a track's groove, and to a bigger extent; great sounding mixes and masters. That's why they've used their latest analog modeling researches in these pedals, to retain the essential bass frequencies and preserve the unique tone of the original instrument. So whether you're playing in the studio or on stage, these pedals will give you the power and versatility you need to create the perfect bass tone.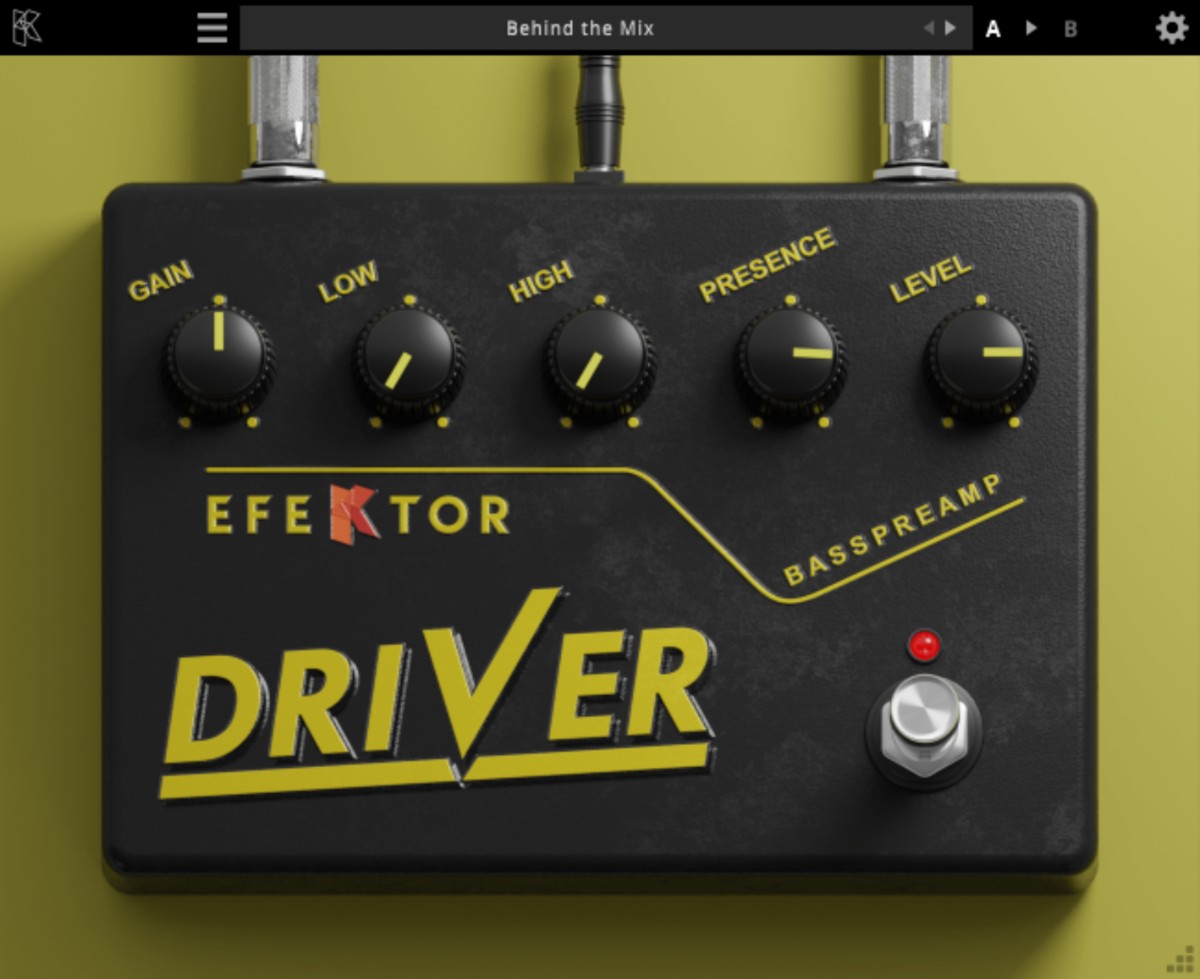 Key Features
Resizable window

Updated interface for Efektor series

Up to 8x oversampling and dry/wet knob

Straightforward single screen interface. No hidden functionality.

Available as an Amplifikation 360 module
Mac:
macOS 10.7 or higher
64 bit
Intel Core2 Duo or higher (Intel i3 recommended)
RAM: 4GB
Windows:
Windows 7 or higher
64 bit
Intel Core2 Duo/AMD Phenom II X4 or higher (Intel i3 or AMD A4 recommended)
RAM: 4GB
Product activation:
An internet connection is required to authorize / activate the product.