Upgrade from ERA Medieval Legends to ERA II
ERA II Medieval Legends - a wonderful collection of knights, princesses and dragons from a forgotten fantasy world...
ERA II takes you on a distant journey into the medieval world, deeper than ever. Eduardo Tarilonte, creator of award-winning libraries such as Forest Kingdom, Desert Winds, Epic World and Shevannai, presents the considerably expanded version of the first edition of ERA Medieval Legends. ERA II offers an even more comprehensive selection of historic instruments. This library holds the perfect instruments for film- and television soundtracks with historical background, fantasy-games as well as folk-music, medieval-rock and related compositions.
For ERA II, Eduardo Tarilonte created 25 new instruments, resulting in a total number of over 70 instruments, all recorded in highest detail and quality. In addition, there is a huge amount of soundscapes available - all ready to use within the advanced Engine-Player and its generously expanded and specifically optimized user interface.
ERA II Medieval Legends contains: 10 flutes, 8 reed instruments, 4 war horns, 3 brass instruments, 9 bowed strings instruments, 13 plucked strings instruments, 3 keyboards, 20 percussion instruments & 1 singing voice.
ERA II pursues the goal of capturing the musical atmosphere and sound aesthetics of the medieval, porting these old times into the computer-based production environment. The carefully programmed user interface of the Engine-Player makes this library easy to use, allowing the sounds of ERA II to inspire and unfold the musician's full creativity. ERA II is just like an exciting fantasy-novel, taking musicians and composers on a journey into dark and long forgotten times.
ERA II is well suited for different styles and genres ranging from medieval scores with authentically sounding instruments to fantasy-music, soundtracks and new-age-spheres. The sounds of ERA II are absolutely unique and cannot be found in any other library. It holds an overwhelming selction of instruments, sounds and soundscapes that provide musicians with a complete sonic compendium, leaving no sound to be desired.
The instruments in ERA II use extensive multisampling, dynamic layering, diverse articulations, round-robin and true-legato-samples. The library contains 25 gigabytes of sample data including all instruments and sounds of part one.
The Instruments
Brass: Cornetto, Natural Trumpet & Sackbut

Keys: Organetto, Spinet & Virginal

Percussion: Claps, Kettle Drum, Church Bells, Frame Drums, Hand Drums , Snares, Tambourines

Bowed Strings: Bowed Psaltery, Fidule , Nyckelharpa, Viola de Roda, Fiddle Grooves, Hurdy Gurdy Chanters & Grooves, Tromba Marina, Viola da Gamba

Plucked Strings: Baroque Guitar, Bass Citole, Early Renaissance Bray Harp, Early Renaissance Harp, Gittern, Gothic Harp, Langeleik, Medieval Lute, Medieval Psaltery, Psaltery (beaten), Renaissance Lute, Small Psaltery Plucked & Zither

Voices: Tavern Singers Shouts, Tavern Singers

Winds: 2 Holed Flute, Gemshorn, Traditional Soprano Recorder, Traditional Wooden Flute, Whistle, Wooden Transverse Flute, Renaissance Recorder (Alto, Bass, Soprano & Tenor)

Reeds: Bagpipes, Crumhorn (Alto, Bass, Soprano & Tenor), Shawms, Bombarde, Chirimia

War Horns: Anyafil Calls, Anyafil, Celtiberic War Horn, Shofar Calls, Shofar & War Horn
The Recordings
Recordings for ERA II took place in several selected spanish studios, such as Madrid's Infinity Studios as well as Eldana Studios in Dueñas, just to name some. Also, numerous talented musicians contributed their skills to the project, like Rinaldo Valldeperas (crumhorns, shawms, renaissance soprano recorder), Efren López (Gittern, Bass Citole, Medieval Psaltery, Medieval Lute), Cecilia Nocilli, Lorena Porres and many others.
All instruments and voices were recorded using a Neumann U87 microphone being accompanied by selected high-quality preamps from manufacturers such as Avalon and Neve. The instruments were intentionally captured with close mic techniques avoiding unwanted room information to give users full control over the following sound shaping process and added effects.

Works with Engine Version 2.6.1.2 or higher


Editors Choce Award PAM
Best of 2015


Professional Audio Magazin
Sehr gut


MusicTech, Choice


Amazona, Sehr Gut

ERA II limited edition
The Audio Spotlight 5 stars


ERA II limited edition
Best Value Award


ERA (1)
Sound On Sound, 5 stars!


ERA (1)
Sounds and Gear, 4,5 subs


ERA (1)
Amazona.de, Sehr Gut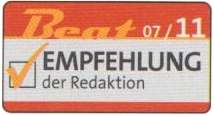 ERA (1)
BEAT, Empfehlung der Redaktion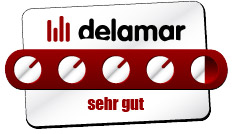 ERA (1)
Delamar, Sehr Gut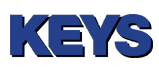 Keys.de, Redaktionstipp


KR Home Studio, Redaktionstipp
---

Luc Arbogast
French musician of old instruments and a singer, songwriter. Albums: Odysseus, Oreflam, Metamorphosis, Fjall d'yr vinur, Canticum in terra, Hortus Dei, Aux portes de Sananda, Domus
Game of Thrones Main Title Theme
"In Eduardo Tarilonte's sample libraries, especially "Era II Medieval Legends", I have found exceptional sound quality creative tools and a huge variety of early instruments. In my work, I place big demands on quality and workflow, particularly orchestration and high quality atmospheres. It has been a huge pleasure for me to work with these powerful tools and adapt them to my musical universe."
---

Marcin Przybyłowicz
Composer / music director, CD Projekt RED, Soundtrack "The Witcher"
"For past few years I've lived in the land of medieval sounds, instruments and scales and I must say ERA II was perfect addition to my folk arsenal in The Witcher 3: Wild Hunt. It's versatility, authenticity and great detail in sound still amazes me. It's enough to say The Witcher 3 soundtrack wouldn't be the same without ERA II. Thank you Eduardo!"
---

Bill Brown
BMI TV Music Awards for "CSI:NY" Seasons 1-9, Canadian Video Game Awards Best Original Music, and many more.
"ERA 2 continues to inspire new sonic directions in my music, especially for the epic adventures I'm scoring currently. Eduardo meticulously recorded a lot of organic source material and created compelling, useful instruments to manipulate, customize and create with. From very human, musical performances to wild effects and everything in-between, I'm having fun creating new sonic landscapes with ERA 2 for far away imaginary lands..." -Bill Brown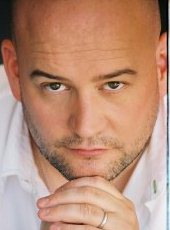 TREVOR MORRIS
2 time EMMY winning composer, The Borgias, Immortals, The Scorpion King 3
"I have lived in the language of Ancient and Medieval instruments for more than a few years in my work on "The Tudors" and "Pillars of the Earth", and I can say that ERA is the best sounding, most cinematic library of its kind I have heard. An instant addition to my palette, Bravo."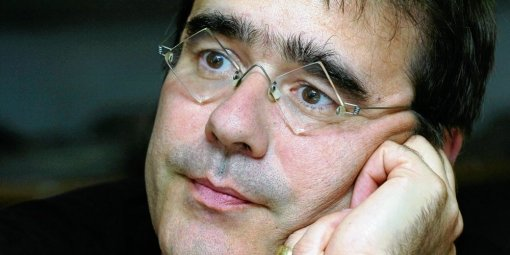 CHRISTOPHE HERAL
Video Game composer of Rayman Origins, The Adventures of Tintin: The Shadow of the Unicorn among others.
"As a composer I worked last year on Rayman Origin´s, a UbiSoft Video Game. I needed to find Middle-ages Instruments to animate the World of princesses and dragons in our next project, Rayman Legend ! I found all I needed in ERA. I was really thankful to Eduardo to have succeded in making such wonderful program allowing the best playability possible. Thank you Eduardo for your wonderful work."



Rupert Gregson-Williams
Disney´s Bed Time Stories, Bee Movie, Over the Hedge, Made of Honor…
"Era has been loaded into my template, and has already proven really useful. Eduardo Tarilonte´s attention to detail is always top drawer."

Stephan Massimo Jauch
Music and TV composer
"Eduardo Tarilontes ERA Medieval Legends war mir bei der Komposition des Scores zum "Vermächtnis der Wanderhure" von unschätzbarem Wert. Die beeindruckende Klangqualität und die intuitive Spielbarkeit dieser Auswahl mittelalterlicher Instrumente sucht Ihresgleichen."
---

Niel Mitra
"Faun"
"You sometimes notice that the creator of an audio library is not simply a collector of sounds who layers them in a virtual instrument. You notice, that there is an inspired artist, who knows how to create a key to virtuosity. This is what Eduardo Tarilonte has done with ERA II."
---

Benjamin Schwenen
Produzent der Mittelalter Rock Band "Tanzwut"
"ERA II ist eine grandios aufgenommene Library mittelalterlicher Instrumente und Soundscapes. Ein Muss für jeden Film- und Game-Komponisten. Auch für mich, als Produzent von Mittelalter-Rock ein reicher Quell an Sounds von Instrumenten, die man nicht oft in die Finger bekommt und die für das gewisse Etwas sorgen. Gut gemacht, Best Service"

Alexander Schiborr
Composer, Arranger
"On my search for an authentic sounding Medieval instruments library, I discovered Eduardo Tarilontes Libraries. I needed to create tracks for the official Kaltenberg Knights Tournament 2016 in Germany and wanted a library which has a variety of instruments with the ability to work together cohesively. Thus, I purchased ERA II - Medieval Legends. I am amazed at how great it sounds straight out of the box. It is not only a very inspiring library, sound wise, but also outstanding and brilliantly detailed, very playable, and a big time saver when your clients ask for "real" authentic sounding Middle Age instruments. This library has surpassed my expectations and I could not be happier!"
---

Teufel
Band "Tanzwut"
"ERA II Medieval Legends, Celtic ERA und Dark ERA sind für mich als Mittelaltermusiker und Produzent eine perfekte Grundlage für die Studioarbeit. Die Sounds der mittelalterlichen Instrumente sind authentisch und harmonisieren miteinander. Es ist eine Freude mit diesen Samplern zu arbeiten und neue Songs für meine Band Tanzwut mit Hilfe dieser beeindruckenden Klang-Bibliothek entstehen zu lassen."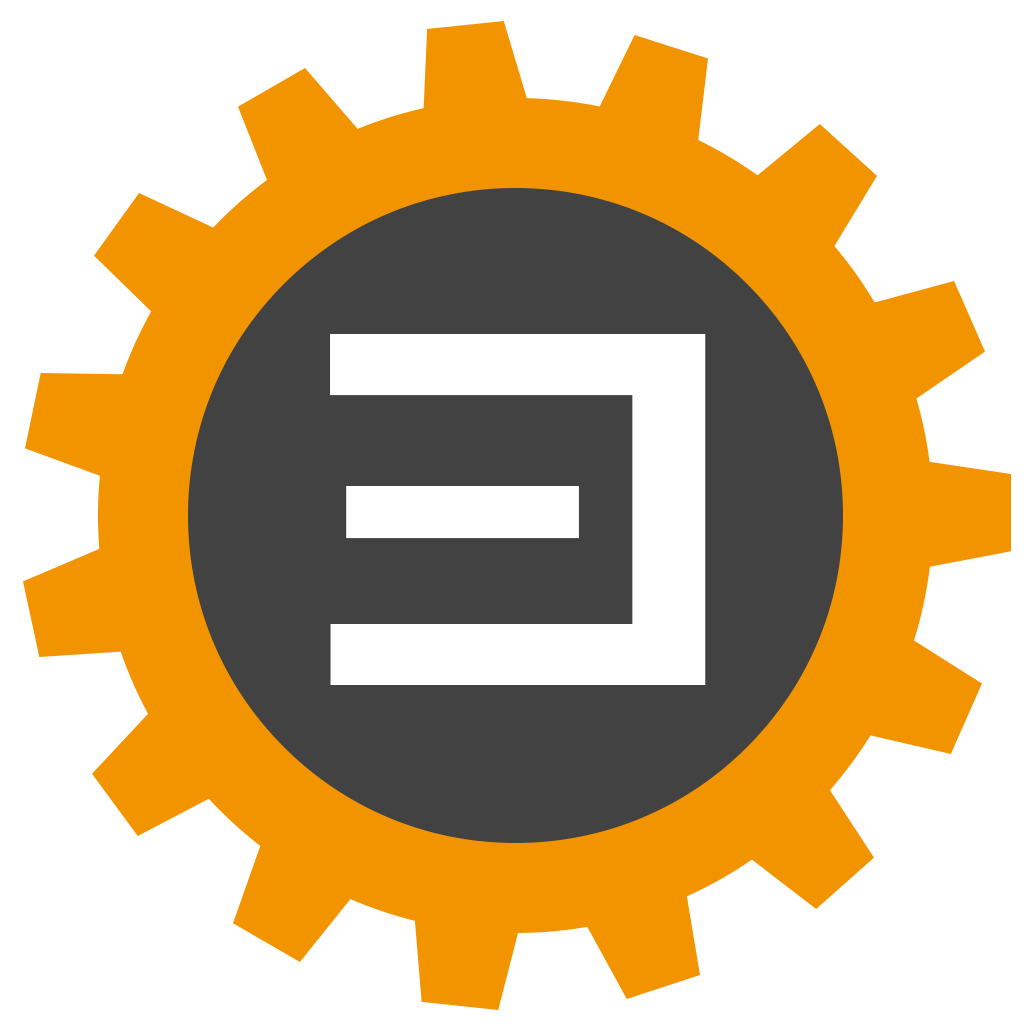 Best Service ENGINE 2 Sample Player is included with this product!
Mac:
macOS 10.14-13
64 bit
Apple Silicon (support via Rosetta 2)
Intel Mac
2GHz
RAM: 2GB
Windows:
Windows 8-11
32 bit & 64 bit
Intel Core processor
2GHz
RAM: 2GB
The latest Engine 2 and a tutorial video can be downloaded here:

Best Service Downloads
Required Registration:
Best Service products require you to register with the manufacturer at www.bestservice.com to activate your license. To use Kontakt Player Libraries you also need to register with www.native-instruments.com.
This product requires an activation!
An internet connection is required to authorize / activate the product.