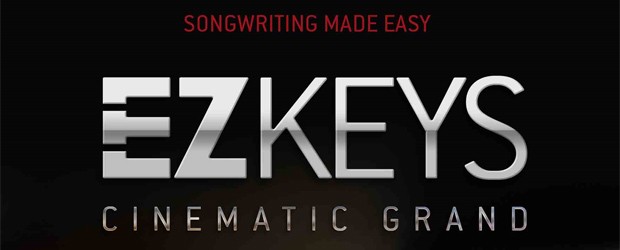 Ambient soundscapes, soundtracks and creative sound design
Simply put, EZkey's Cinematic Grand could be described as a prepared piano - a traditional instrument that gets its modified sound from a variety of objects placed on or between the strings. Only in this case this description is by far not sufficient. EZkeys Cinematic Grand is a completely new hybrid instrument that combines perfect sound quality, highly modified overtone structures and complex sound combinations in an unprecedented piano instrument.
This unique instrument was recorded in 4 individual configurations on the high-quality basis of a classic Bösendorfer grand from 1891. Once each individual string was struck with a bow made of real horse hair. Once again each individual string was struck with the bare hand. Once prepared with various modifications to obtain unique dampings of the sound, and in contrast once more, so that the natural overtones were consciously amplified to produce a very shimmering, airy sound.
Expand your EZkeys!
If you own at least one EZkeys instrument already, you are eligible to add EZkeys Cinematic Grand by purchasing a reduced EZkeys Sound Expansion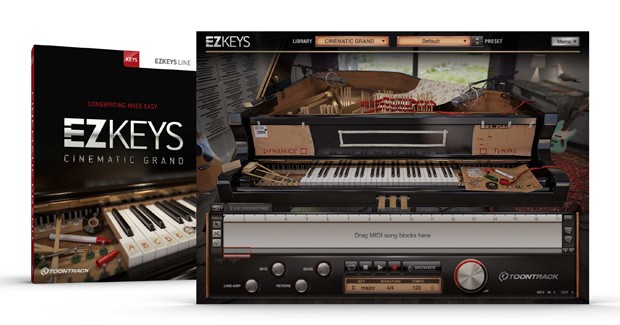 These 4 basic sound configurations were then edited and enriched with a variety of complex effect chains to create fantastic and unusual sound textures. This is a piano far away from its usual sound spectrum, perfectly suited for virtually any mood, atmosphere, story and creative sound design idea you can imagine.
The ideal instrument for unprecedented sounds, a great inspiration for soundscapes, soundtracks and creative sound design.
Features at a glance
Perfect for ambient soundscapes, soundtracks and creative sound design
Based on a classical Bösendorfer 1891, recorded in 4 different freely miscible configurations (bowed, hand-beaten, prepared, overtone stimulated)
Over 34 mix-ready presets - creative combinations of the individual instruments, refined with many effects to create previously unheard sounds
Outstanding dynamic response of the tones for most authentic playing feel
The algorhythm of our proprietary, lossless compression technology TPC enables extremely low latency values and ensures that EZkeys only requires 500 MB RAM. Average load time to full sample set import is well under 10 seconds
In addition to this sound library, the EZKEYS Cinematic Grand, like any other EZKEYS piano, contains the same songwriting functionality, the revolutionary Smart-Transpose possibilities and the huge MIDI library with professionally recorded chord sequences and patterns in different musical genres.
Mac:
macOS 10.9 or higher
64 bit
Intel- or Apple Silicon processor
RAM: 2GB
Windows:
Windows 7 or higher
Intel or Athlon processor
RAM: 2GB
Product activation:
An internet connection is required to authorize / activate the product.