Make Your Punk Songs Pop!
Drums by the man who in many ways defined the genre.
The Pop Punk EZX was recorded at the personal studio of John Feldmann, a Los Angeles-based producer/engineer/mixer who's had a monumental impact on the last couple of decades of popular music.
The EZX includes three full kits, all capturing that larger-than-life and all-American radio-friendly sound of the commercial and hook-driven pop punk music that has been a mainstay since acts like Blink-182, Simple Plan and Green Day broke onto the scene around the turn of the millennium.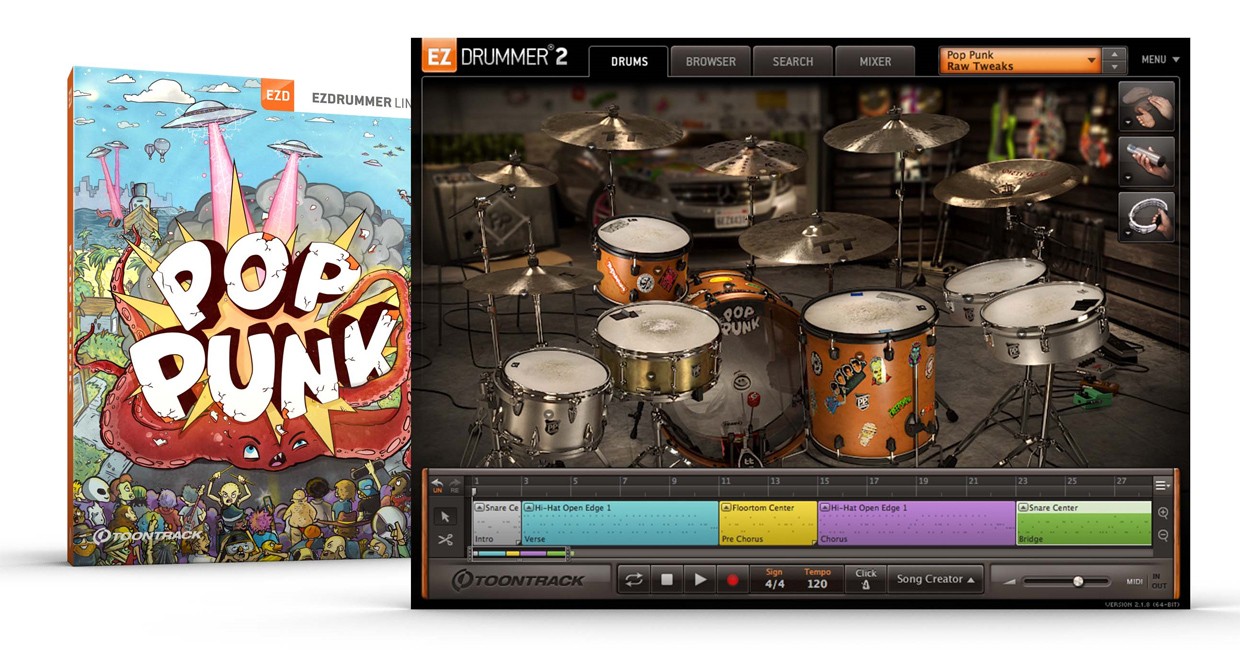 Welcome to a collection of drum sounds that is tailored for high-end pop punk and ready for the airwaves.
Feature Spotlight
Produced/engineered by John Feldmann (Good Charlotte, Blink-182, 5 Seconds of Summer)
Recorded at Feldmann's personal studio

Three (3) full kits (SJC Custom and Tour series, Orange County D&P)
Mixed using samples from John's personal collection

Seven (7) snare variations, four (4) kicks and 12 cymbals

A broad selection of presets
Note: EZdrummer 1 and Superior Drummer 2.0 are not supported!
To use this product, an installed and activated Version of EZdrummer 2 or Superior Drummer is required.
Product activation:
An internet connection is required to authorize / activate the product.