Hammered Acoustic Guitar Full Bundle
Hammered Acoustic Guitar (HAG) is the result of "playing" an Ibanez AE acoustic guitar with drum sticks and brushes. In order to make it punchy and powerful Audiowiesel used two steel strings and tuned them to same pitch. This way they could maintain a slight modulation of the sound, a beat frequency.
But they did not stop after recording single notes. In fact, they have expanded the concept and did additional recording sessions dedicated to percussion and effect sounds. Especially the FX content is heavily processed and offers great material for musical sound design.
The HAG Full Bundle contains everything that is included in 'Core' and 'FX & Percussion'.
Many ways to get creative with HAG
Make rhythmic sections (the in-built presets are a great and easy way to start creating your own sound according to 'your' taste)
Play HAG as a solo instrument, choose between the modern (perfectly tuned) and the 'organic' sample set
Use the FX & Percussion section to spice up or even create tracks entirely with it
Use sounds from HAG FX & Percussion for musical sound design:
Features like the morphing slider (morphs between clean and distorted percussion), reverb on the modwheel (sampled) or tempo-synced stutter FXs give you the flexibility to sculpture the sound to fit your track.The organic feel of both, the natural and processed content freshens up sterile sounding compositions.
HAG FX Features
Up to 10 variations of each sound - Using key switches makes it easy to select the perfect sound for your track. Great control for musical sound design.
Free playable midi gate /w density slider - By hitting on midi gate you are able to create rhythmical pulses or stutter effects. Also make use of the density slider to alter the effect.
Dedicated effects section - On top of the playable range of each instrument you find key switches which let you turn on/off single effects like distortion, chorus or flanger.
16 different ambiance sounds - This special patch is designed to create sonic backgrounds. In addition to midi gate you can trigger patterns which run in sync to your host tempo.
Detune slider in tonal patches - Don't want the instrument to play in perfect pitch? Use the detune slider and play some creepy out-of-tune phrases for instant horror feeling.
In-built depth and space - By using the modwheel you add space to each sound. Use this function to blur the sound and to push it into the background.
HAG Percussion Features
Master Patch - This patch gives you access to all percussion instruments in one go. If you are looking for more control over each sound, go for single patches.
Morphing Slider - Each clean percussion sound has its own bad twin. By moving this slider you adjust the ratio between good and evil (or clean and distorted).
In-Built Depth and Space - Each percussion instrument has its own depth and space layer. This is also true for their bad twins. Move the modwheel to make use of this function.
HAG Core Features
Ensemble Function - You can play up to 4 guitars at the same time (2x Sticks, 2x Brushes). Modify each guitar separately to shape your sound.
4 channel Strip Mixer - Each guitar runs through its own channel strip. Create wide stereo images or automate the controls along your track.
In-Built Presets Section - Jump through 8 different presets (4 single layer, 4 ensemble presets) or create your own by using the user preset slots.
Select Sound Source - Determine what strings of the guitar shall be used for playback. This can also be randomized!
Add Magic Slider - This additional sound layer enhances overtones and presence. Use magic carefully and don't overdo it as it alters the original sound.
Mellow Function - If you are looking for an intimate sound with a smaller dynamic range, these patches are for you. They are very suitable for piano-esque playing.
Dirty Slam Hits - This bonus patch provides an aggressive and distorted sound. Additionally, a set of string hits is included as well.
Modern Button - When this button is turned on, all samples are tuned perfectly and the overall sound is a little bit brighter. When turned off the sound appears a little bit sloppy with more character. The difference between both is subtle, but it's there.

Please notice: This library can not be used with the free Kontakt Player! To use this "Open Kontakt" format, you need a full version of Kontakt, which is included in products such as Komplete or Komplete Ultimate.
The minimum required Kontakt version number for this product is stated in the product description or can be found on the developer's website.
System Requirements:
Mac:
macOS 10.14 or higher
64 bit
Intel Core i5 or Apple M1 (native)
RAM: 4GB (6GB recommended)
Windows:
Windows 10 or higher
64 bit
Intel Core i5 or similar CPU
RAM: 4GB (6GB recommended)
Supported Interfaces:
Mac (64-bit only): Stand-alone, VST, VST3, AU, AAX
Windows (64-bit): Stand-alone, VST, VST3, AAX
Legacy Versions:
If you require legacy installers of Kontakt Player please refer to this Knowledge Base Article.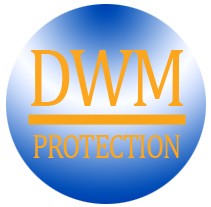 For your own protection this library is provided as individual personalized files including a
Digital Water Mark - DWM!