Hollywoodwinds is cinesamples' new flagship orchestral woodwind library developed exclusively for Kontakt. Featuring wonderfully organic recordings, and groundbreaking programming, HWW is quickly becoming the leading woodwind solution for composers around the world.
Hollywoodwinds, CINESAMPLES neues Flaggschiff ist eine Orchester Holzbläser Library, speziell programmiert für Kontakt. Wunderschöne natürliche Aufnahmen sowie die hervorragende Programmierung haben Hollywoodwinds sehr schnell zur ersten Wahl für Komponisten auf der ganzen Welt werden lassen.
PRESENTING THE CINESAMPLES INTELLIGENT TIME ENGINE (CITE)
The groundbreaking new method of sync on the fly. Kontakt will automatically recognize your sequence's tempo and playback your scales and textures in time (live). In addition all patches using this engine have samples which have been recorded at multiple tempos. Kontakt will automatically and intelligently choose the correct sample and micro adjust it into place- providing incredibly realistic results and leaving the composer to worry about more important things.
MIC PLACEMENTS:
Choose from exclusively Stage Mic patches or Close Mics patches, or using the hybrid patches create your own custom mix – live with no artifacts. Automate your levels using Kontakt 3.5+ or use our presets. Flavor your mix with the 3 Band EQ pre-sets.
Using Kontakt 3.5+ you can actually visually see the music you are creating, live! The notation window displays incredibly detailed conductor – piano reductions of your current sample being triggered. Very useful for composers, educators and anyone curious.
AUTHENTIC HOLLYWOOD SOUND:
Straight down the chain we have focused our sound to emulate the voice of the Hollywood scoring stages. From the choice of ensemble, the players themselves, the gear, the mix, the orchestrations, the scale tunings,…. the entire concept is planned to sound with that one goal in mind. Plenty of trail/error, score studying, lunch meeting, phone calling and general research was gathered in pre production so we blatantly tried to squeeze all the detail and life we possibly could at the sessions and in post. This is the extra step the great hollywood composers and orchestrator's provide on a daily basis.
KEYBOARD PATCHES
Our method of using tempo synced pre-records with typical keyboard patches is extremely efficient and realistic. The stacked patches, such as the octaves patch, allow the user to voice the ensemble over several different octaves in an authentic hollywood stack (see user manual for details). And of course there is the tutti patch, featuring everybody playing (including the piccolo). There is a whole other half to the library after you check out the GB's of pre records.
20TH CENTURY TEXTURES AND RUNS
All that creepy stuff the winds do when the spider is attacking, when the beautiful face is morphing, when the eyes turn yellow??? We decided we needed to have that too. From unison ensemble quarter tone bends, to 12 tone cluster stacks to massive collection of Atonal Rips to clarinet "meowing" to multi- piccolo flutters you are sure to find something you need for your track here.
Release Time 16.5.2011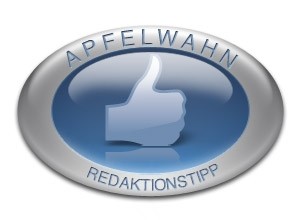 Auszug:
Das gefällt mir
Als zusätzliche Library für Verzierungen, Effekte und eine besondere Note gefällt mir Hollywoodwinds außerordentlich gut. Mit wenig Speicherplatz und geringen Anforderungen an den Arbeitsspeicher erhält man einen Quell der Inspiration: Aus den zahlreichen Textures entstehen schnell Ideen für ein Stück, die sich dank des großartigen Workflows (vereinfacht durch die Voreinstellungen für jeden einstellbaren Parameter) flink umsetzen lassen.
Amazona.de 10.3.2011

Auszug
Fazit
Für knapp 230 Euro bekommt man "geballtes Holz". Beim Preis tue ich mich schwer: Der Klang ist gut, der Preis scheint moderat, aber man bedenke: Es gibt nur geblasenes Holz! Kein Blech, nichts Gestrichenes ... "nur" Holz und nur als Ensemble - keine einzelnen Instrumente! Man hat nicht die "Kontrolle" über die einzelnen Register, wie man das von VSL, EW, HSO und Co kennt. Wer hier schön und flexibel spielbare Einzelstimmen erwartet, wird enttäuscht! Alleine mit Hollywoodwinds wird man im Alltag nicht hinkommen.
Die fertigen "Sequenzen", Runs, "Texturen", welche sich an das Host-Tempo anpassen - und das ganz reibungslos automatisch, gefallen mir sehr gut! Die Hollywoodwinds sind ein klarer Kauftipp für alle, die ein praxisnahes Paket suchen und Arbeitsgeschwindigkeit (da vieles vorgefertigt vorliegt) zu schätzen wissen.
---


Bill Brown
Composer, CSI:NY, Any Given Sunday, Enemy Territory: Quake Wars (VG)
"As soon as I installed Hollywoodwinds and started to go through the sounds, I was inspired to start writing a cue! The ability to choose exactly which mic positions I want to use from stage to close mics in real time allows me to get exactly the sound I need, and the tempo-synced repetition patches are amazing.. Hollywoodwinds delivers exactly what cinesamples set out to deliver, the inspiration to bring woodwinds back into contemporary scoring."


David Newman
Composer, Ice Age, Cheaper by the Dozen 2, The Cat in the Hat, Galaxy Quest
"There is nothing like Hollywoodwinds on the market. All the material (trills, scales, textures, patches etc…) is very usable and authentic. The engine is very powerful, flexible and easy to use. I look forward to using this library in my next score. Bravo!"



Joel McNeely
(Composer, Tinker Bell and the Lost Treasure, Cinderella III: A Twist in Time, The Young Indiana Jones Chronicles)
"Hollywoodwinds is a marvel. As a former wind player I've been constantly disappointed in wind libraries. Hollywoodwinds was clearly made by composers for composers. There are a multitude of creative tools that not only will save time but enhance the creative process. And most importantly, the playing is great, the intonation is precise and the sound quality is wonderful. Bravo Cinesamples!"

---


James L. Venable
Composer, Superhero Movie, Scary Movie 4, Foster's Home for Imaginary Friends, The Powerpuff Girls
"I wanted to write you and Barry to compliment you on your "Hollywoodwinds" release. It is my official "go to section" when it comes to Woodwinds. The recordings are great, sonically, I love the open "Hollywood stage sound" on each patch. The programming is out of this world! Having my woodwinds doing a whole assortment of runs all in tempo is amazing. I love the convenient mod-wheel integration of short and long samples on the same woodwind section patch (this is often overlooked in other libraries). In a time where a lot of focus is being put on strings and brass, I am really glad you guys have put the effort into creating a great sounding woodwind section with lots of options. Now my whole midi orchestra can sound great! -


Lee Sanders
Composer, The Amazing Race on CBS
"I am BLOWN AWAY by how good this library is! It's already on my short list of go-to sounds for The Amazing Race 16 and pretty much everything else I'm doing around here."

This product requires the free Native Instruments Kontakt Player, the latest version can be downloaded through Native Access, Native Instrument's download manager!
The minimum required Kontakt version for this product is stated in the product description or can be found on the manufacturers website.
System Requirements:
Mac:
macOS 10.14 or higher
64 bit
Intel Core i5 or Apple M1 (native)
RAM: 4GB (6GB recommended)
Windows:
Windows 10 or higher
64 bit
Intel Core i5 or similar CPU
RAM: 4GB (6GB recommended)
Supported Interfaces:
Mac (64-bit only): Stand-alone, VST, VST3, AU, AAX
Windows (64-bit): Stand-alone, VST, VST3, AAX
Legacy Versions:
If you require legacy installers of Kontakt Player please refer to this Knowledge Base Article.

Required Registration:
cinesamples products require you to register with the manufacturer at www.cinesamples.com to activate your license. To use Kontakt Player Libraries you also need to register with www.native-instruments.com.
This product requires an activation!
This product requires Native Access for installation, registration and activation. Start the Native Access-Software and log in using your Native Instruments credetials to start the setup.
To sucesfully activate your product Native Access requires a working internet connection.
An Offline Activation on a different computer is Not Available with this product.