Robotics sound design toolkit
Numerous recordings and performances of an ABB industrial robot can be found in this sound collection. These robot noises are ideal for creating pneumatic doors, science fiction weaponry or robots, future engines and vehicles, hydraulic systems, and spacecraft, among other things.
Recordings of a real robot
Industrial robots carry out a wide variety of jobs and generate a wide variety of intriguing sounds as a result of their adaptable movement capabilities. The business Just Sound Effects worked with developed and programmed the robot specifically for their recording sessions in order to capture all these sound options.
The recording process
The recording base was ideal because to the six axes of the robot and the sound-proof chamber. In order to provide you with a basic set that you can use to create various robot and servo noises, they recorded each of the six axes at three speeds and from various angles in mono and stereo. Additionally, as a result of various work performances, you obtain more specialized sounds that result in pitch-modulated movements like fast and slow acceleration. You will also get a variety of clicking, snapping, and tool handling sounds to complete the sound package in addition to the robot recordings.
Product Information
Files: 142

Sounds: 500+

Size: 3.27 GB

Format: 96khz/24bit

Channels: Stereo-Wav
This Multi Format Library (included formats listed in product description) does not include any playback software. A suitable software is required to load and play the sounds included with this product.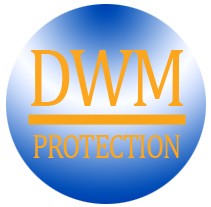 For your own protection this library is provided as individual personalized files including a
Digital Water Mark - DWM!