PSP MixPack 2 - improve your sound and fix issues
MixPack2 is a collection of six high-resolution, high quality audio processors designed to improve the quality of your digital audio tracks and mixes.
These processors were not modeled on specific hardware analog processors, but rather on the sound and features of many analog circuits, with the goal of designing processors that can assist you in taming the sterility and harshness that often plagues digitally recorded audio.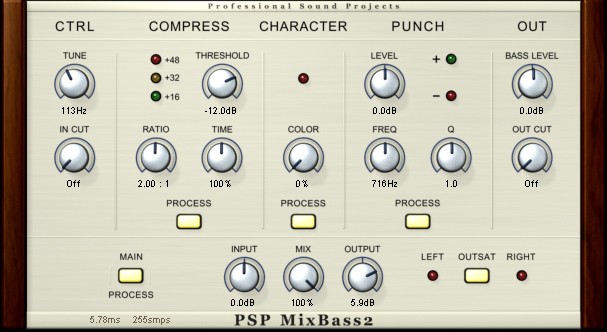 PSP MixBass2
low frequency processor

achieve punchy, analog bass sounds

enhance the low end of any audio material

low-frequency compression and harmonics generator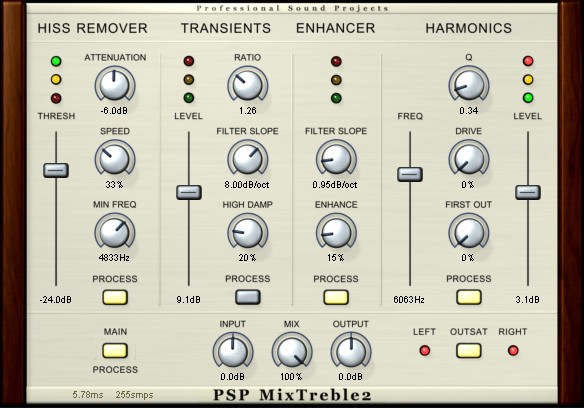 PSP MixTreble2
Hiss remover

decrease tape noise or undesired reverberations

Stereo enhancer - increases the spatiality

Transient enhancer - stimulate flattened transients

Harmonics generator - widen the frequency range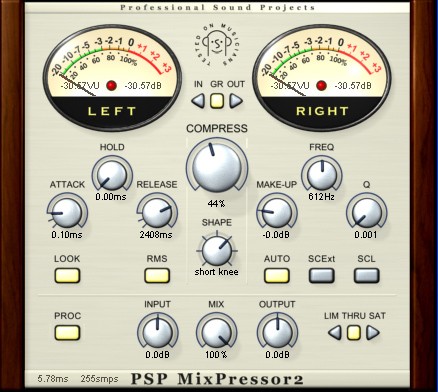 PSP MixPressor2
a wide range of soft knee characteristics

either peak or RMS level detection

external or internal side chain signal

with a smooth bell-type filter

brick wall limiter

soft saturation algorithm to preserve peaks above 0dBFS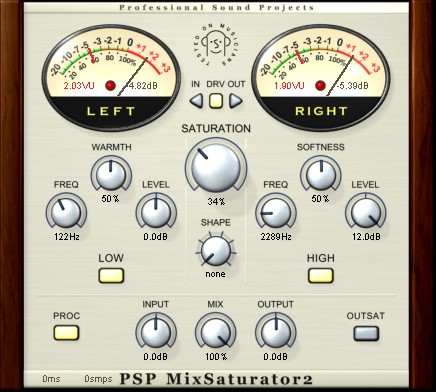 PSP MixSaturator2
add low frequency harmonics

increase nonlinearities (known as "low frequency bump") typical of analog tape recordings

treble frequency processor

simulates tape saturation

overall saturation simulation algorithm

choose between 7 modes of valve, tape and clipping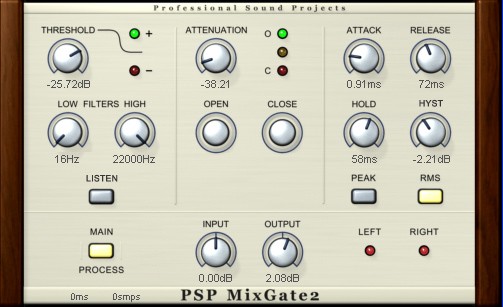 PSP MixGate2
precision noise gate

fast enough for special effects ("stuttering")

gate unwanted noise + high and low pass filters

ensure that only desired frequencies trigger the gate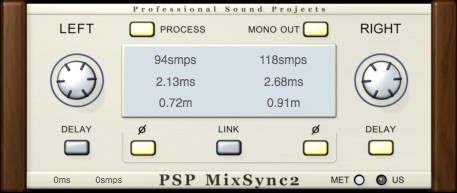 PSP MixSync2
multi microphone recording time alignment,

manual latency compensation

fix other time and phase related issues
Mac:
macOS 10.8 or higher
Intel processor
Windows:



This product requires an activation!
You can either "soft" activate on your computer without addditional hardware or transfer the license to an iLok USB dongle which has to be purchased separately. The iLok dongle can be used to run the protected software on different computers. Your licenses can be easily manged using the iLok Licence Manager. To protect your investment against theft or loss we recommend the iLok Zero Downtime protection with TLC.
An internet connection on any computer and a free user-accout at www.ilok.com is required to authorize the product.
Please check with the software manufacturer which iLok version is required at least if you want to use a hardware iLok!