The third generation of Odyssey transported into a new dimension
When the original GForce Oddity was released all the way back in 2002, it was heavily praised by fans and critics alike for its incredibly accurate representation of the revered ARP® Odyssey, with some notable users even calling it their desert island synth. Now, twenty-one years later, they've updated this classic to make it the most authentic, powerful and modern odyssey available.
Oddity3 takes the character and sound of Oddity and adds a wave of enhancements, bringing the spirit of the original to a new generation of music makers. With a powerful Preset Browser and 1250+ presets including 250+ added ones, added Distortion and Reverb effects, a Vintage control for dialing in authentic imperfections, and four programmable Macros, plus additional and improved performance controls, this classic desert island synth just got even better.
The Original Instrument
The versatile ARP Odyssey synthesizer, introduced in 1972, was used by artists as diverse as Gary Numan, Herbie Hancock and Kraftwerk. With few produced, it's now very much a collector's item.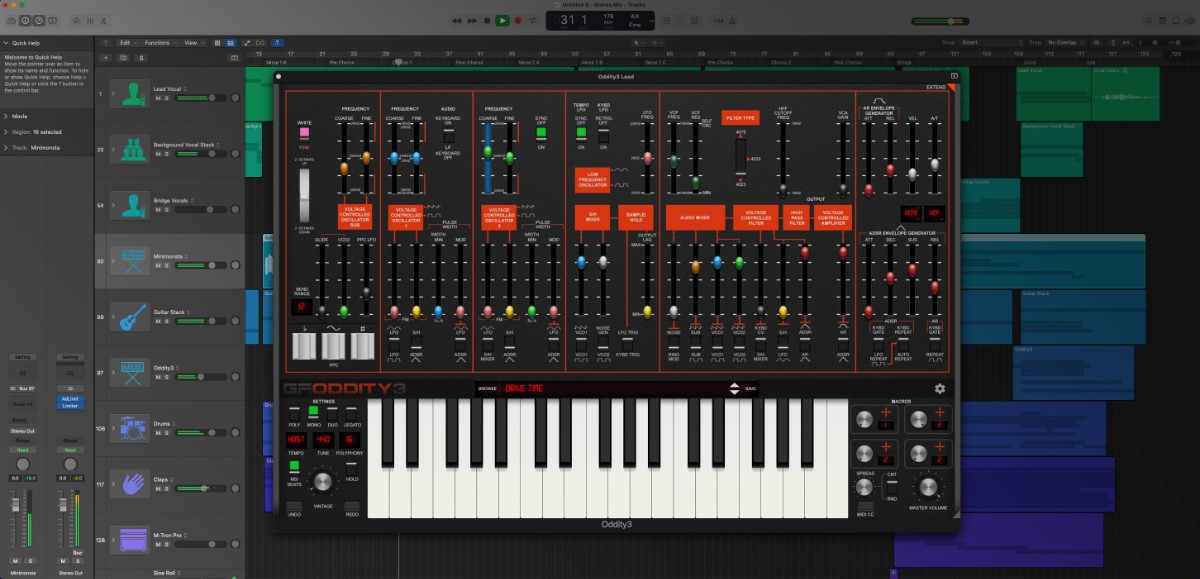 Product Features
Analog modelling of a bonafide classic
250+ additional presets for a total of 1250+ presets (all tagged and categorised)
Powerful Preset Browser
Distortion & Matrix Reverb effects, with updated Delay
Vintage knob for authentic analog imperfections
Four programmable Macros for easy manipulation of sounds
Programmable Aftertouch and expanded Velocity controls for extra playability
Fully-scalable UI with three authentic skins
Monophonic, Monophonic Legato, Duophonic and Polyphonic modes
4023 (12dB), 4035 (24dB) and 4075 (24dB) lowpass filter types from all three original models, plus highpass filter
Two syncable Oscillators plus tunable Sub Oscillator
Vast modulation options via X-Modifiers
Authentic Ring Modulator
Pan spread for wide stereo sounds
Mac:
macOS 10.7 or higher
Intel processor
RAM: 1GB
VSM Pro V3 & M-Tron Pro V3:
Minimonsta & Oddity2:
Windows:
Windows 7 or higher
Intel Pentium IV processor
1GHz
RAM: 1GB
Required Registration:
GForce Software products require you to register with the manufacturer at www.gforcesoftware.com to activate your license.
This product requires an activation!
An internet connection is required to authorize / activate the product.