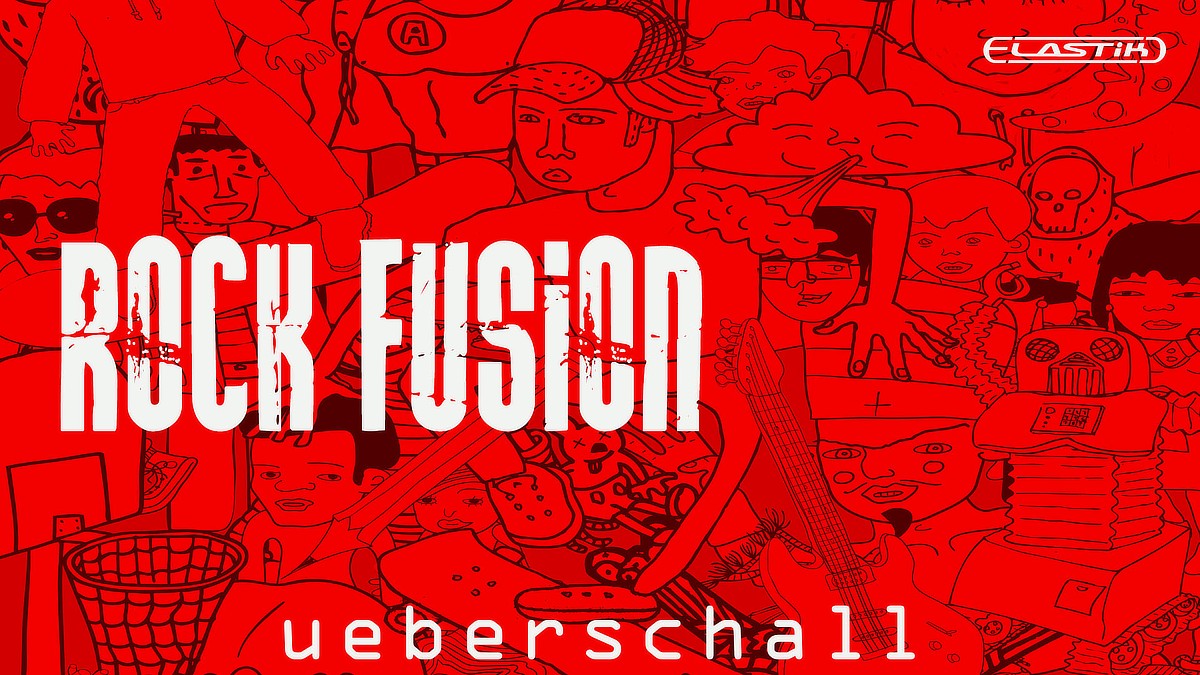 Rock Fusion - Progressive Perfection
Starting with rock, but then fused with elements of contemporary progressive styles, Rock Fusion manages to be both heavy and musically experimental. With some distorted and crunch guitar tones leading the way, these are complemented beautifully by both electric bass and synth bass for the low-end. Synths, organs and pianos add musical depth, while jazz-influenced solos on sax, trumpet and synths provide a great top-line when required. Powerful drum performances with some cool time signature variations deliver a great rhythmic feel. If you like your rock heavy, but rhythmically and harmonically sophisticated, Rock Fusion lets you dial in your inner 'prog'.
Massive Construction Kits For Maximum Flexibility
Crafted into 5 extended construction kits, Rock Fusion contains 2.6 GB of sample data, with nearly 650 loops and phrases. Each of these kits provides 3 or 4 main musical sections plus dedicated intro and outro elements. With many sections featuring extended loops, sophisticated chord progressions or riffs, key changes and plenty of instrument options, the construction kits are very flexible. You can therefore build full song arrangements with ease. Tempos across the five kits span 120 to 138 BPM.
Harmonically And Rhythmically Sophisticated
As ever, the highest standard of recording signal chain has been used throughout for pristine sound quality. For the electric guitar, each phrase is provided as a mic'ed version and a DI. The former gives you instant access to a perfect ready-to-mix sound, while the latter allows you to add your own amp simulations and ambience for additional flexibility. For the bass, the DI and distorted amp loops can be easily blended, providing the ideal level of low-end drive. The synth bass can be added to deliver additional sub-bass depth. Drum parts are provided as both pre-mixed loops for immediate use and as individual loops for kick (two loops with mic inside and mic outside options), snare, hihat, toms, cymbals, overheads and room so you can fully customize your drum mix.
Contemporary Progressive Rock Fusing Rock, Jazz, Funk And Metal
These constructions kits would be ideal for media composers needing the flavour of contemporary progressive rock for a score. Equally, they would make an inspiring starting point for producers or song writers creating their own instrumental or song compositions. If you like your rock heavy, but rhythmically and harmonically sophisticated, Rock Fusion lets you dial in your inner 'prog'.
Elastik Features
Ueberschall's Elastik-Player is the ideal plug-in for Rock Fusion. It offers high quality time-stretching, pitch-shifting and scale syncing and also creative functions like resample, formant, reverse and a multimode filter. The player's attribute-based browser makes it possible to locate specific sounds across all installed Elastik libraries, thus opening up endless combinations and possibilites.
Free ELASTIK 3.6 Loop-Player is included in this product.
With its intuitive Loopeye editing environment, the high-quality pitch, key, scale and tempo manipulation algorithms and the huge collection of Elastik-ready sample libraries, spanning almost every conceivable musical genre, Elastik is a powerful workstation for loop-based musicproduction. It can be used either as a standalone application or as plugin within almost any DAW on both Windows and macOS platforms.
Mac:
macOS 10.12 or higher
Apple Silicon Support
64 bit
Windows:
Required Registration:
Ueberschall products require you to register with the manufacturer at www.ueberschall.com to activate your license.
This product requires an activation!
An internet connection is required to authorize / activate the product.