Sci-Fi Energy Weapons
A whole arsenal of sci-fi, futuristic, and current weapons may be found in Sci-Fi Energy Weapons. In their approach to this collection, Rescopic Sound combine a strong experimental element with a practical element. They also want to provide you with a selection of fully created energy weapons that you can use in your game, movie, TV show, advertisement, or other media, as well as source material from real-world items and synthesized noises to design your own original ideas.
These extremely useful and cutting-edge energy weapons are ideal for futuristic machine pistols, small to medium-sized handguns, rifles, shotguns, carbines, and large launchers after months of development and many source recording and editing sessions.
What's Inside
655 Designed Sounds
441 Source Sounds
033 Plasma Weapon Shots (5 variants, 165 files)
038 Pulse Weapon Shots (5 variants, 190 files)
020 Plasma Recharge/Reloads (3 variants, 60 files)
020 Pulse Recharge/Reloads (3 variants, 60 files)
020 Compact Recharge/Reloads (3 variants, 60 files)
020 Plasma Fly By/Projectiles (3 variants, 60 files)
020 Pulse Fly By/Projectiles (3 variants, 60 files)
137 Charge Up Sounds
131 Robotic Morphs
066 Mech Processed Sounds
024 Robotic Glitches
083 Synthetic Whooshes
Multiple Variations - Rescopic Sound made many versions of each sound to ensure versatility and variety in sound programming. The sounds may sound alike at first glance but have slightly different pitch, duration and position. As a result, you get a satisfactory realistic experience.
Creative Freedom - All sounds are 100% dry. No reverb was applied. We want to give you all the freedom and possibilities you need to put them in any (huge, small or complex outdoor) environment.
UCS Compliant and detailed Metadata embedded - This sound fx collection is fully universal category system compliant, and all sounds are meticulously embedded with metadata.
Technical Specifications:
1096 royalty-free sounds in total.
24bit/96 kHz in stereo wav format.
1.7 GB of audio files.
Metadata in csv and txt format to import the data into your favorite software.
Duration: Approx. 45 minutes.
This Multi Format Library (included formats listed in product description) does not include any playback software. A suitable software is required to load and play the sounds included with this product.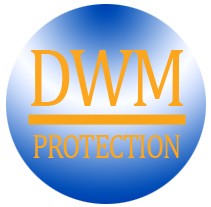 For your own protection this library is provided as individual personalized files including a
Digital Water Mark - DWM!