Sick7 - the goosebumps library
This huge collection features 6 unique creatures and 5 classic human NPC ("Non-Player Character") voice over sound-banks, organized into 38 important gameplay event categories, each including a wide variety of alternate round-robin takes and style variations to choose from.
It's got everything you need, including screams, chokes, falls, get-hits, growls, breaths, jumps, laughs and much more. Whether you've got a litch king miniboss that needs to fearsome hiss or a few red-shirts ready to report for interstellar cannon-fodder duty - perfect for instant horror and action video games, films, ads and animation.
The bunker percussion bank includes 27 deep, resonant metal impact percussion articulations. Soundiron wanted to capture that tense, intimate and foreboding feeling for this industrial percussion ensemble, so they worked with bare hands and boots on location at a variety of derelict bunker facilities and recorded right up close at the impact point to fully soak up the ambience and deeper vibrations as they move through the inner recesses of these abandoned and decaying relics of wars past.
For the sound designed atmospheric and tonal instrument content, they decided to have a little fun and get weird. They assembled a huge assortment of creatures to create their "Choir Of The Dead" chorus and 13 distinct chromatic creature sing/scream sustains.
Cinematic Creature VO, Instrument and Sound Designed Content:
Comprehensive Combat Voice-Over "Bark" Kits for 5 Human Henchmen and 6 creatures. The humans include several different soldier grunt characters, common civilians and even an old wizard. The creatures include a massive brute, alien hunter, insectoid, ghoul, reptilian and goblin, although they're easily suitable for any number of creature and monster types, from zombies to face huggers. These large banks of frequently called-for voice-over files are typically plugged into video game engines or used in cinematic sound design and re-recording mixing work, but you can use them in all kinds of ways. You're sure to find everything you need for these common gameplay events and contexts: battlecry, breath mid, breath soft, breathe hard, challenge, charge, choke, death quick, death slow, enemy hear, enemy see, fall, fear, gethit heavy, gethit lethal, gethit light, gethit medium, growl angry, growl threat, idle, jump, laugh down, laugh long, laugh up, lift heavy, lift light, lunge, panic, scream loud, scream muted, seethe, stabbed heavy, stabbed light, stabbed throat, strike heavy, strike light, swing, and tortured.

A mighty mind-bending ensemble chorus of zombies, goblins, demons and wrathes in beautiful unsison.

13 sound-designed chromatic solo creature sustains, each fully playable across a wide musical key range.

43 bonus environments, ambiences, soundscapes, creature hordes and human cacophonies for added flavor.

27 Bunker Percussion Articulations, including iron anchor ring large, iron anchor ring small, bar tap 1, bar tap 2, bar tap 3, door kick deep 1, door kick deep 2, door knock deep, door pound deep 1, door pound deep 2, door pound deep 3, door pound deep 4, grate scrape 1, grate scrape 2, hatch slam heavy, hatch slam thin 1, hatch slam thin 2, hinge creak 1, hinge creak 2, metal plate knock deep, metal plate knock small, metal plate pound deep, metal plate pound medium 1, metal plate pound, edium 2, metal plate pound medium 3, metal plate pound small and metal plate tap small.

Standard non-compressed full-resolution PCM wav samples, conveniently organized and clearly-named following a standard and easily-understood file naming convention, so they're easy to use in software or hardware platform you wish.
Product Specs
5.16 GB Installed

8,746 Samples

12 Kontakt 5.5 .nki instrument presets

25 custom sound designed FX presets

24 bit / 48kHz uncompressed PCM wav audio

Unlocked presets and wav samples to allow user customization

6 creature and 5 human enemy/character combat and horror voice-over sound banks.

Wide variety of 27 metal impact, scrape, slam, and squeak percussion sound sets with responsive dynamics & 8x round-robin.

Massive creature choir, 13 solo creature chromatic sustains, soundscapes and ambiences.

Flexible & intuitive multi-layer user interface controls, with LFO, filter, glide, and arpeggiator.

Full FX rack with convolution reverb with custom rooms, halls, chambers & FX environments.
The full retail version of Native Instruments Kontakt version 5.5.2 (or later) is required to use .nki instrument presets included in this library. The free Kontakt "Player" and "Add Library" import process do not support this standard open-format Kontakt library.

Please notice: This library can not be used with the free Kontakt Player! To use this "Open Kontakt" format, you need a full version of Kontakt, which is included in products such as Komplete or Komplete Ultimate.
The minimum required Kontakt version number for this product is stated in the product description or can be found on the developer's website.
System Requirements:
Mac:
macOS 10.14 or higher
64 bit
Intel Core i5 or Apple M1 (native)
RAM: 4GB (6GB recommended)
Windows:
Windows 10 or higher
64 bit
Intel Core i5 or similar CPU
RAM: 4GB (6GB recommended)
Supported Interfaces:
Mac (64-bit only): Stand-alone, VST, VST3, AU, AAX
Windows (64-bit): Stand-alone, VST, VST3, AAX
Legacy Versions:
If you require legacy installers of Kontakt Player please refer to this Knowledge Base Article.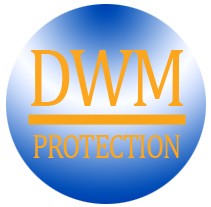 For your own protection this library is provided as individual personalized files including a
Digital Water Mark - DWM!