Polyphonic synthesizer with full 3D audio support
SkyDust3D is a virtual instrument with full 3D audio support – you play a note and get instant spatial audio.
With a polyphonic synthesizer and the Sound Particles 3D engine completely integrated, you can produce ground-breaking results with a user-friendly interface. Consider using MIDI aftertouch to control 3D location, EGs to control note movement, an LFO to alter note height, and an arpeggio that moves across space. For the first time, spatial audio can be a creative instrument for musicians.
It's fantastic for stereo and exceptional in spatial, making it the ideal choice for music producers, composers, keyboardists, DJs and all professionals working with music, whether they are working in a live performance or producing an album in the studio.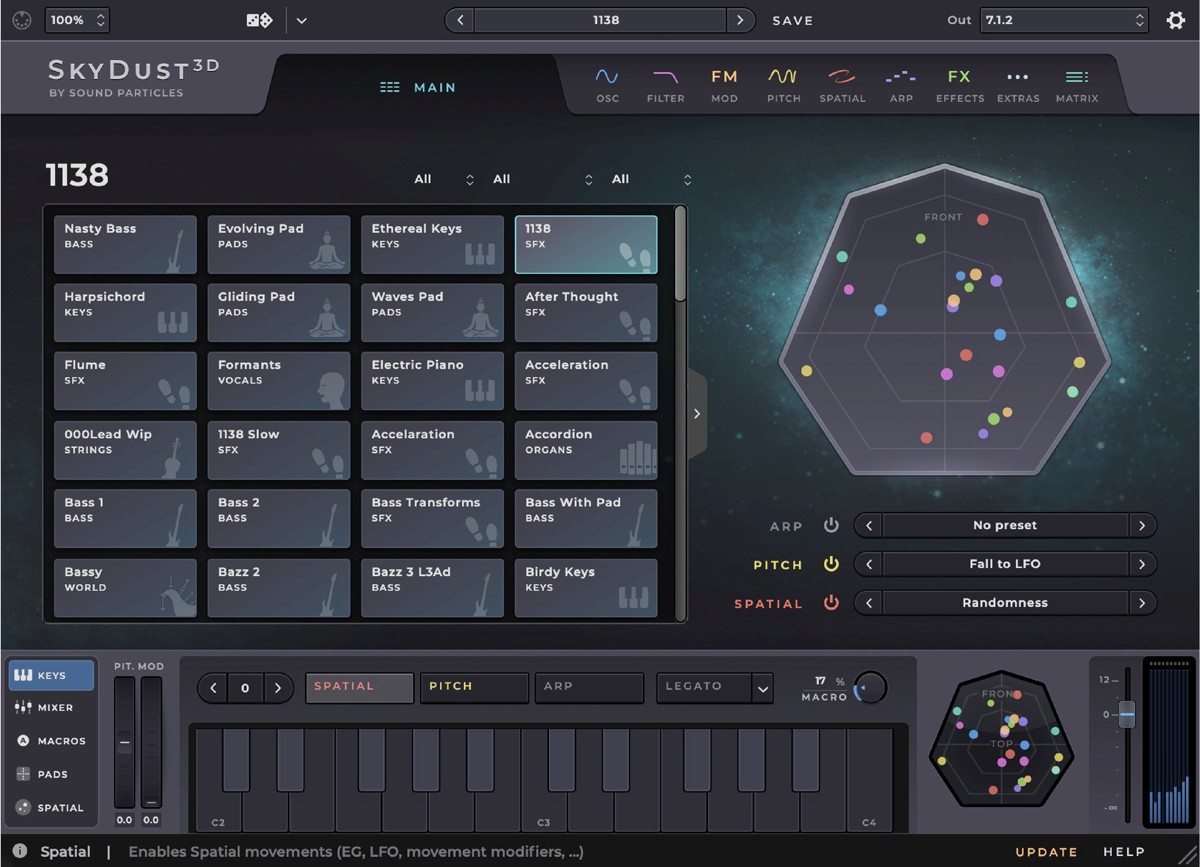 Key Features:
Oscillators: 8 oscillators, each with a 3D position per note, to obtain fantastic sounds.

Spatial: Use EGs, LFOs or movement modifiers, with the fully integrated 3D engine, to create unbelievable spatial effects.

Presets: Easy-to-use presets, with the power and flexibility of sub-presets.

Arpeggiator: A modern approach to the Arpeggiator and Sequencer.

Frequency Modulation: Add FM synthesis and create amazing sounds.

Filter: Subtractive synthesis, with independent filters, to obtain wonderful results.

Pitch: Use pitch effects to create unique sounds.

Effects/Mix: A Mixer and audio effects that help you shape the sound.

Supporting all important Surround and 3D output formats, including Dolby Atmos, Ambisonics and Binaural.

Import Samples: Instead of oscillators, import your own samples to create your music.

Ring & Amplitude Modulation: AM and Ring Modulation to create even more interesting sounds.
Jean-Michel Jarre is one of the first artists who tried SkyDust3D and he is beyond impressed:
"SkyDust3D is a game changer - something I've been waiting for a long time. It's the first synthesizer to create sounds in multi channels and binaural from scratch. The first musical instrument for immersive sound."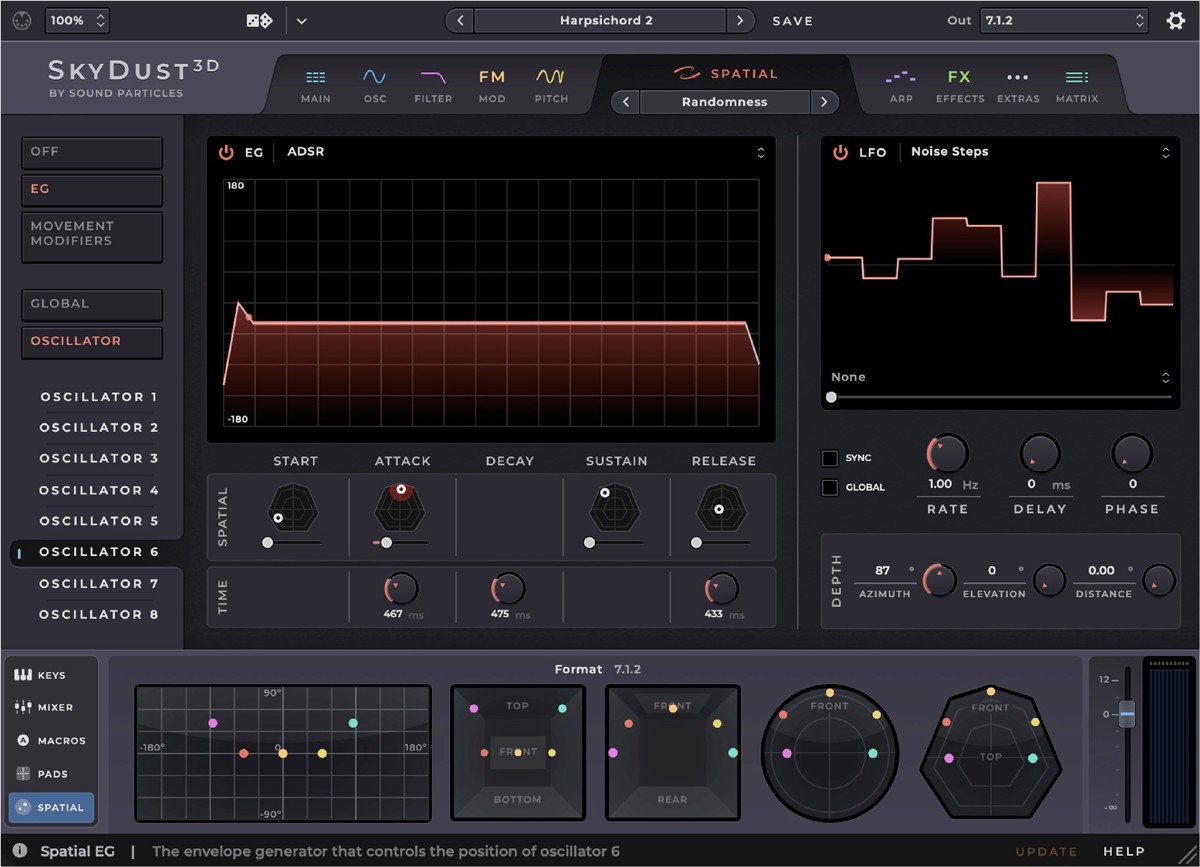 Mac:
macOS 10.13 or higher
64 bit
4-Core CPU or higher
RAM: 8GB
Windows:
Windows 10 or higher
64 bit
4-Core CPU or higher
RAM: 8GB
Required Registration:
Sound Particles products require you to register with the manufacturer at www.soundparticles.com to activate your license.
This product requires an activation!
An internet connection is required to authorize / activate the product.