Intelligent True Peak Limiter
Sonible's latest addition to its AI-powered range of plugins is an intelligent true peak limiter. smart:limit offers automatic parametrization, extensive loudness monitoring and a unique set of sound-shaping tools. Additionally, the plugin interactively guides users in finding the right loudness and dynamics for publishing. smart:limit is an AI-powered tool that actually makes "set – check – publish" as straightforward as it sounds.
smart:limit is all about worry-free limiting: by analyzing the signal's characteristics and the various influences limiting can have on the sound, the plugin gives users real-time access to all the relevant information about the loudness and dynamics of a track. Newly designed processing and genre-based profiles suggest limiter settings that preserve detail and ensure a mix that can breathe.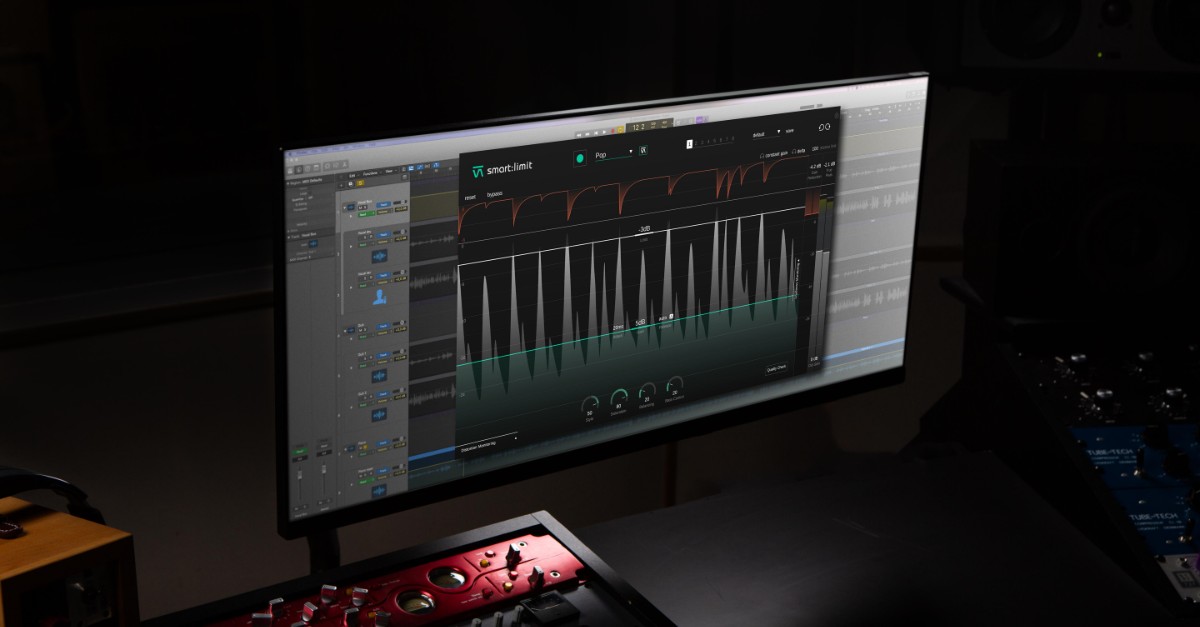 Features
Automatic limiter parametrization in seconds

Extensive loudness monitoring with all relevant information for publishing

Visually guided loudness and dynamics targeting for: Streaming services, Loudness standards, Genres, and Reference tracks

4 sound-shaping tools for fine-tuning and styling: Limiter-Style from Soft to Hard, Saturation for spectral thickening, Balancing – Genre-specific EQ-Shaping, and Bass Control

Instant Impact Prediction for a smooth workflow

Quality check for confident settings adjustment

Visual Distortion display

Intelligent auto release
Mac:
macOS 10.12 or higher
Support for Apple Silicon M1 & M2 native
64 bit
Intel Core i5
RAM: 4GB
Windows:
Windows 10
64 bit
Intel Core i5
RAM: 4GB
Required Registration:
Sonible products require you to register with the manufacturer at www.sonible.com to activate your license.
This product requires an activation!
An internet connection is required to authorize / activate the product.