A unique blend of hybrid synthesis, microtonal scales & world music sounds
With SOLO, a cutting-edge cross-platform virtual instrument plugin made to take your music to new heights, you can unleash your creative potential and go on a musical adventure. SOLO is the ideal tool for composers, producers, and musicians looking to add enticing international flavors to their creations. It has a distinctive combination of hybrid synthesis, microtonal scales, and world music sounds.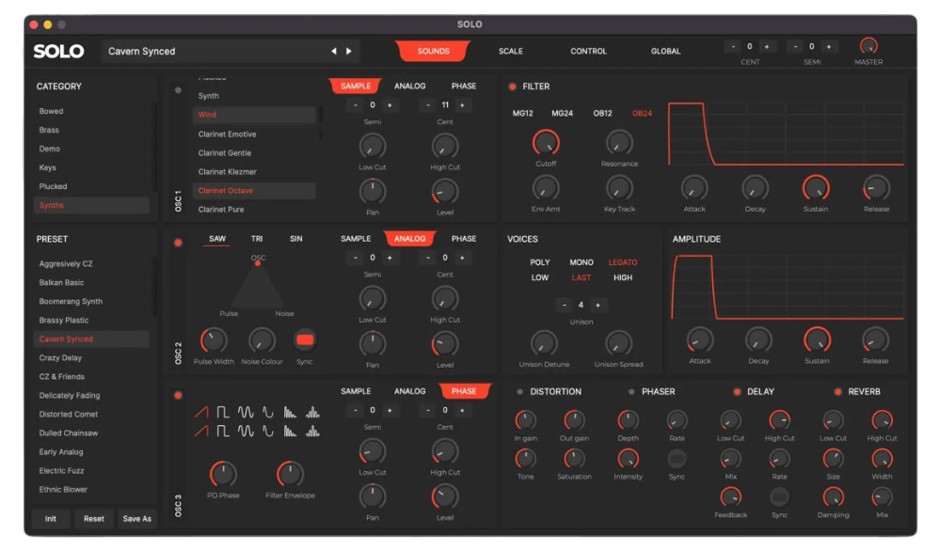 World Sounds at Your Fingertips: SOLO takes inspiration from diverse musical traditions around the globe, curating an exceptional collection of world music sounds that transcend cultural boundaries. Immerse yourself in a library brimming with unique presented sampled instruments blended with a hybrid synth engine featuring analog and phase distortion modeled oscillators to provide modern sounds.

Explore Microtonal Maqam Scales: Break free from the twelve-tone scale by dialing in world microtonal scales with an "oriental-style" scale converter. SOLO ships with a huge library of the most popular scales used throughout the Middle East and the world.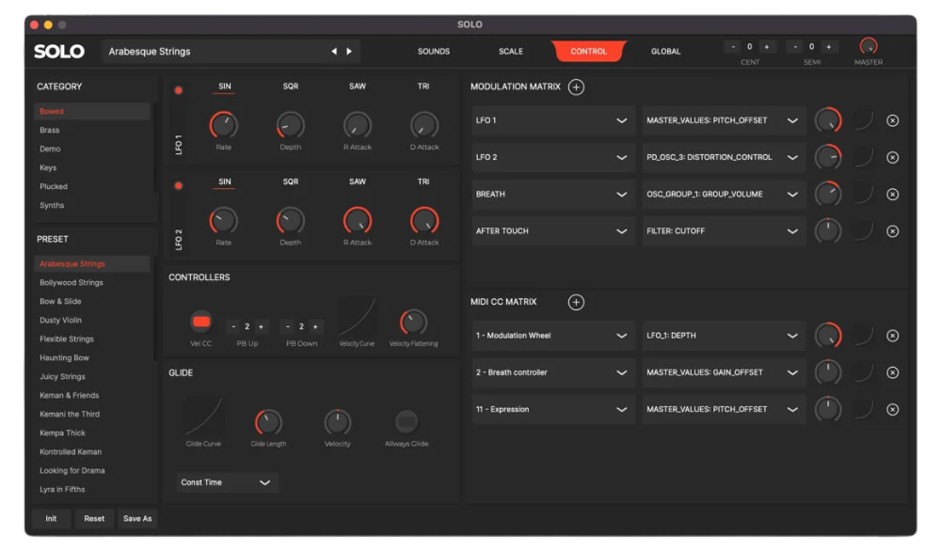 Take Expressive Control with MIDI: SOLO combines advanced performance control, MIDI Polyphonic Expression (MPE), and deep modulation capabilities to unleash your creative potential. Infuse your performances with lifelike expressiveness through our extensive performance and modulation options.

Deep Sound Editing: SOLO allows you to dive deep into sound editing by allowing you to pick which oscillator types you want, filter types (Ladder & SEM style filters) along with a suite of studio-quality effects (Distortion, Phaser, Delay & Reverb).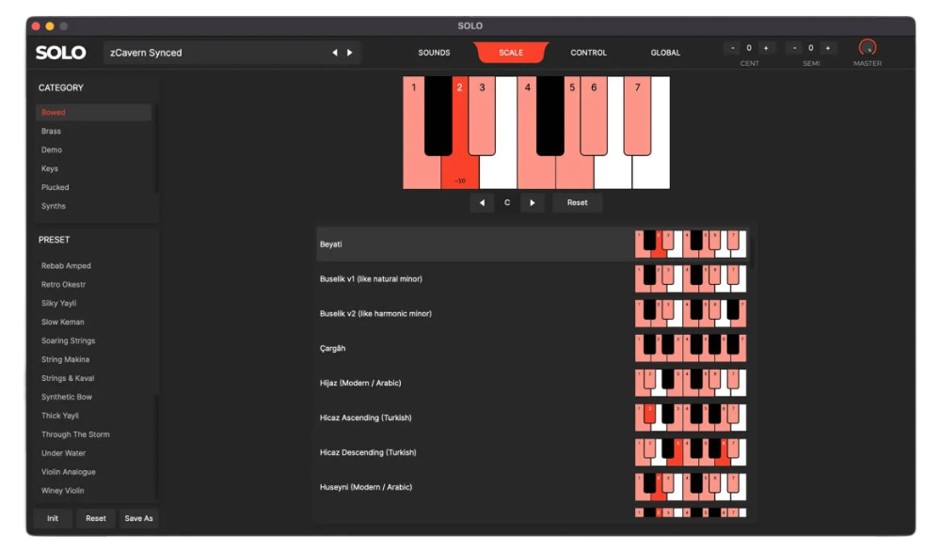 Import KMP & SF2 Samples: SOLO allows you to use Korg KMP and SoundFont2 samples within our sample oscillator providing you limitless capability to create new sounds. Just add the search path to the Global tab and start sculpting!

Activate On Up To 5 Devices: The licensing system allows you to activate SOLO on up to 5 devices per license key. No more dongles or other third-party tools are required.
Mac:
macOS 10.13 or higher
Intel CPU or Apple M1
64-bit
Windows:
Windows 10 or higher
Intel CPU
64-bit
Required Registration:
TAQSIM products require you to register with the manufacturer at https://taqs.im to activate your license.
This product requires an activation!
An internet connection is required to authorize / activate the product.