Complete mix & binaural engine
This product is intended for industrial applications in large-scale game, music, and film facilities involving multiple workstations, and it includes New Audio Technoglogy's "SAD In-One" plugin. Using an advanced virtual bus system, the Spatial Audio Designer (SAD) allows for the mixing and monitoring of any immersive format in all digital audio workstations (DAWs) and many video workstations. Formats like 5.1, 7.1, Dolby Atmos 7.1.2 to 9.1.6, AURO-3D, MPEG-H, IMAX 3D and 22.2 are just a mouse-click away with the SAD. Use it to create and export multi-format mixes for custom configurations such as those in planetariums or other installations.

In addition, you'll see that the SAD can use existing panning and volume automation data. This means that existing multi-channel 5.1 mix sessions are just minutes away from a discrete 7.1 mix – and then of evolving to a 3D audio mix for home, cinema, 360/VR or mobile entertainment applications.

The SAD is also the only tool in the market for authoring, mixing, monitoring, exporting and encoding all MPEG-H formats, including those compatible with Sony 360 Reality Audio. The binaural virtual loudspeaker processing capabilites of the SAD is based on real studio measurements as well as unechoed chambers and allows for any type of format to be mixed with just regular headphones if no appropriate loudspeaker system is available.

The SAD is also the perfect tool for the straightforward production of breathtaking binaural audio mixes.

The In-One version is a plugin geared towards monitoring needs, giving users the binaural headphone virtualization capabilities required for these purposes instantly. If you want to create rather than simply monitor, you'll likely want to have a Virtual Producer or more expansive licenses, as the SAD In-One Plugin does not support MPEG-H creation.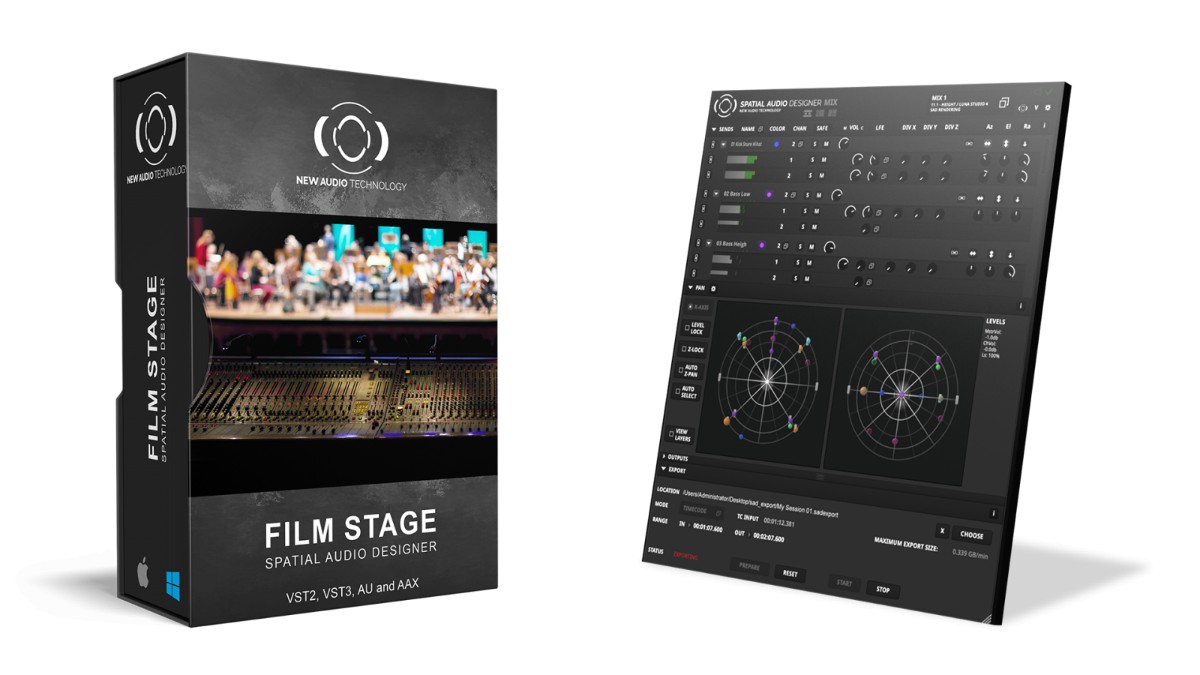 Product Features
100% object-base processing: Create a mix in one certain environment and play it back instantly in the environment of your choice.

Unlimited inputs: Your DAW can work with hundreds of objects/track channels easily. The objects can be from either a mono, stereo or 7.1 source.

Up to 330 outputs: A discrete 5.1 output is as easy as 7.1.4 for MPEG-H and Dolby Atmos or 64.0 for a full-dome environment.

Object-based export: Following the general export of your production, any format can be rendered discretely using the separate SAD Offline Export Tool.

OSC control: All input objects and outputs can be controlled using OSC.

GUI adjustment: Customize the interface with just a few clicks and work with the panning grid in either box or sphere style.

MPEG-H & SONY 360 RA creation: Using Fraunhofers technology, both formats are provided in approved workflows and quality.

Output monitoring: Any output format can be monitored and calibrated with gain, mute, and solo functions discretely and in groups.
Mac:
macOS 10.13 - 11.+
64 bit
Intel Mac with 2 GHz Dual2Core processor or higher
M1 (Rosetta)
Windows:
Windows 7 - 11
64 bit
Intel PC with 2 GHz Dual2Core processor or higher
Required Registration:
New Audio Technology products require you to register with the manufacturer at www.newaudiotechnology.com to activate your license.
This product requires an activation!
An internet connection is required to authorize / activate the product.