Stormdrum 3
SD 3 features the best instruments from the private collection of Mickey Hart.
Features additional instruments from the Remo private collection, hand picked by Remo himself.
Played by master percussionists Mickey Hart, Greg Ellis and Chalo Eduardo.
Produced by Nick Phoenix, "Two Steps From Hell" composer and creator of Stormdrum 1 and 2, epic percussion collections.
Includes tempo synced percussion performances directed and played by Mickey Hart, with Greg Ellis, Chalo Eduardo and Nick Phoenix
Includes 5 user-controllable mic positions for each instrument.
Recorded in the world famous EASTWEST Studio 1, the home of major Hollywood soundtracks and television themes.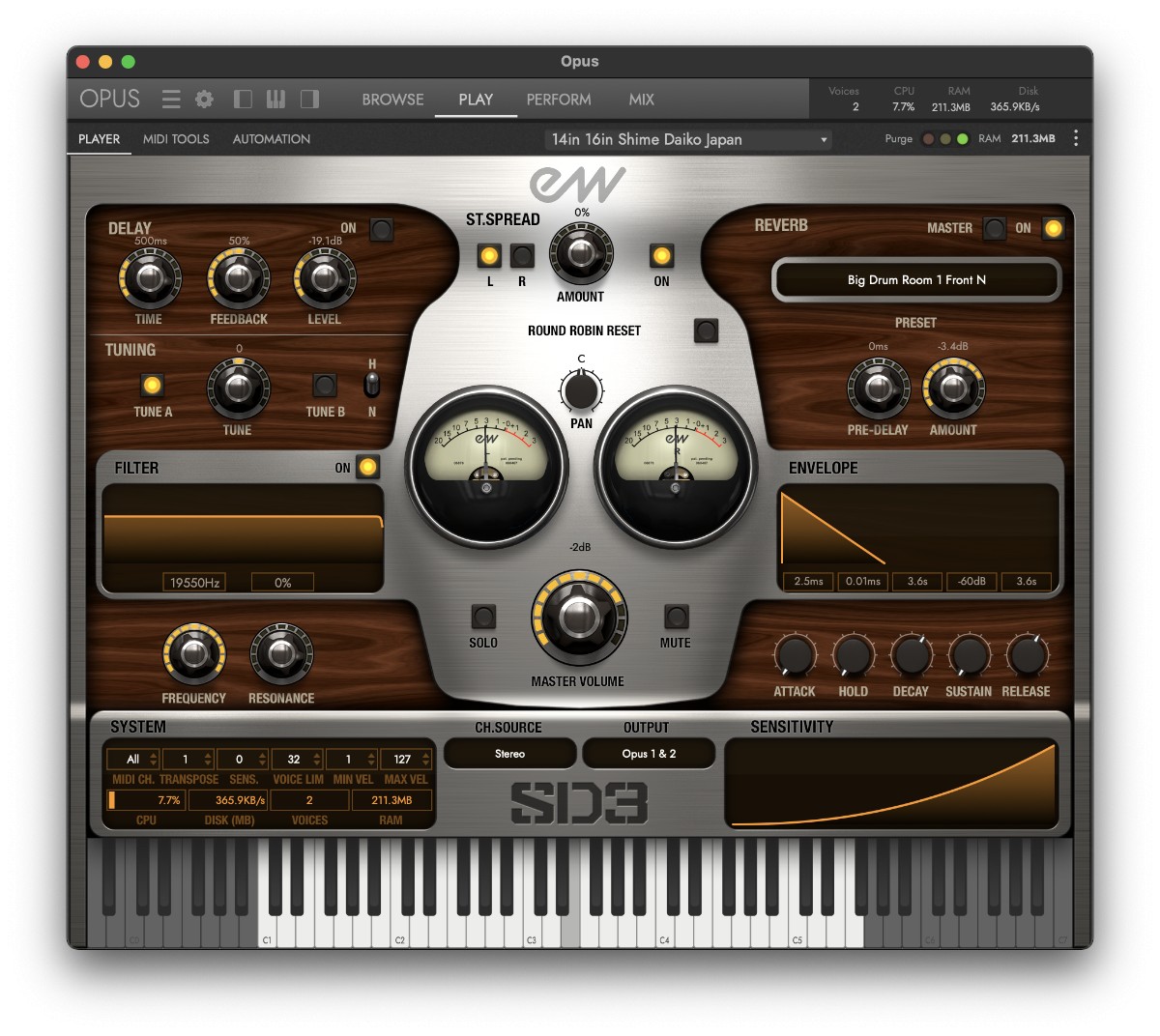 CONTENTS
Big Drums: These are the larger drums that do not fall in the Taiko family. Many of them include large, deep and booming sounds, but others are more complex in nature. There are some real gems in here from Mickey´s magical warehouse of one of a kind hand drums. Highlights in the epic genre here are The Beast, Double Headed Tree Drum, Lord Of Toms Ensemble and Dragon Ensemble.
Gongs Clocks Waterphones: These instruments provide the iconic sounds of several gongs and waterphones, some played underwater! The "Clockworks" patches are the result of Nicks field recordings in 6 antique clock shops.
Metals: This group includes bells, deep bowls, chimes, and cymbals collected by Mickey on his world travels. Some are well known like the Brazilian berimbau (which is played on a metal wire), others are unusual, such as hammered copper pots and handmade doorstop drums.
Shakers: The instruments in this group include several made from naturally occurring objects, such as snake rattles, seed pods, and deer hoofs, in addition to the more common ganza, modern shakers and Mickeys mighty rainsticks. Playability here is key.
Small Drums: Here you´ll find a very large collection of smaller drums. Some have names you´re probably familiar with, such as bongos, frame drums, and tambourines. But there are so many others that will surprise and delight you. Many of the Indian drums in this category are particularly special, such as the tuned tablas and madal. Performance techniques are stellar.
Taiko Family: This collection includes taiko drums ranging from huge to small. Many of the sampled instruments came from the collections of Mickey Hart and Remo to create a wide variety of sounds. Others came from the top taiko builders in Japan. They are played both individually and in ensembles. This is the Holy Grail of taiko samples. Finally.
Woods: In this group you´ll hear unpitched sounds from wooden resonators; tuned chromatic instruments, such as a gourd marimba and a balaphone; the mighty gourd drum, a playable 12 ft. long redwood tree branch and wonderful scraped sounds, such as the Thailand frogs.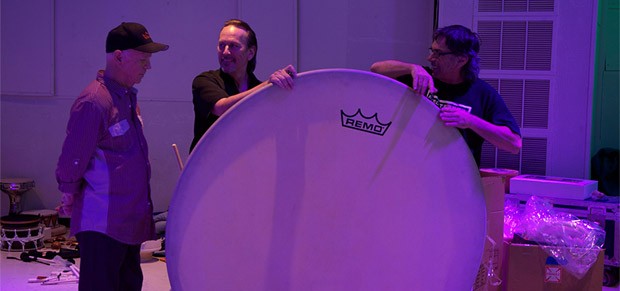 MusicTechMag 03/2014

excerpt:
All things considered, SD3 is an impressive package, and a music tool that will grace many Hollywood soundtracks for years to come.
Computer Music, 10/2013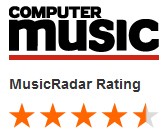 "We've never come across a more expansive collection of massively multisampled drums"
ComputerMusic review StormDrums3

Computer Music, 4,5 stars

James Newton Howard
The Dark Knight, King Kong, Michael Clayton
"Having new sounds at my fingertips is always an inspiration and these new PLAY plug-ins have plenty of great sounds to choose from."

John Powell
Hancock, Kung Fu Panda, The Bourne Trilogy
"I am a big fan of the EastWest / Quantum Leap libraries. Their collections contain generous sound palettes with great attention to detail. I am also very impressed by the power of the PLAY engine."
This library includes "Opus" as a Sample-Player.
Mac:
macOS 10.13 or higher
64 bit
Quad-Core CPU (Octa-Core recommended)
2,7 GHz or higher
RAM: 16GB (32GB or more recommended)
SSD hard drive (SATA or PCIe)
Windows:
Windows 10 or higher
64 bit
ASIO sound driver
Quad-Core CPU (Octa-Core recommended)
2,7 GHz or higher
RAM: 16GB (32GB or more recommended)
SSD hard drive (SATA or PCIe)
Required Registration:
East West products require you to register with the manufacturer at www.soundsonline.com and with www.ilok.com to activate your license.
This product requires an activation!
You can either "soft" activate on your computer without addditional hardware or transfer the license to an iLok USB dongle which has to be purchased separately. The iLok dongle can be used to run the protected software on different computers. Your licenses can be easily manged using the iLok Licence Manager. To protect your investment against theft or loss we recommend the iLok Zero Downtime protection with TLC.
An internet connection on any computer and a free user-accout at www.ilok.com is required to authorize the product.
Please check with the software manufacturer which iLok version is required at least if you want to use a hardware iLok!