Sound Effects for Film, Music, and Video Games
The Studio Box SFX Fantasy Bundle contains all four Fantasy Volumes.
Studio Box Mark III is one of the most comprehensive and versatile sound effects libraries in the world. A great sound archive for film, advertising, music and game production.
In Studio Box SFX Fantasy Bundle you will find among others:
Rin bowl, tib bowl, doom, dracula, alien, sierra, space, energizer, twirl, usa cristal bowl, energy, dangerous brake, dark forces, cluster.

Laser, metal, discovery, tractor, space, tractor beam, pulse, robot, creature, voice, what, synth, transporter.

Space, alien, scanner, robot, broken, bubbly surface, generator, grain, laser, phaser.

Spaceport, mystic, spooky, spiritcatcher, spooky, growl, sea monster, teleport, torture chamber, sword.
Credits:
Sound & Recordings:
Terry Drivas, Washington, USA
Ingrid & Martin Garfoot, London, GB
Dieter Kandler, St Augustin, Canada
Horst Bösing, Bad Zwischenahn, Germany
Gerhard Kornhuber, Vienna, Austria
Markus Krause, Hamburg, Germany
Holger Leonhard, Munich, Germany
Freddy Rettberg, Hamburg, Germany
Konzept & zusätzliche Tonaufnahmen: Klaus Kandler, Munich
Licensing: Basically all the sounds of Studio Box MK III may be used royalty-free. Purchasing this content entitles you to use the sounds in music-, multimedia-, film-, TV-, radio-, game-, webcast-, or similar productions, as long as no isolated samples, loops or phrases become available. You may not use the content in a network environment, where others have access as well.
This Multi Format Library (included formats listed in product description) does not include any playback software. A suitable software is required to load and play the sounds included with this product.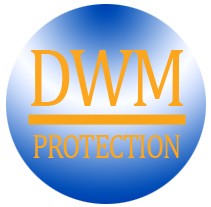 For your own protection this library is provided as individual personalized files including a
Digital Water Mark - DWM!