Treat Your SubBass Right
Treating the lowest frequencies is not an easy task. And in some listening environments, it is almost impossible. If you mix while travelling or your mixing room or your system is not 110% perfect, you should see the doctor. Namely SubBass Doctor 808.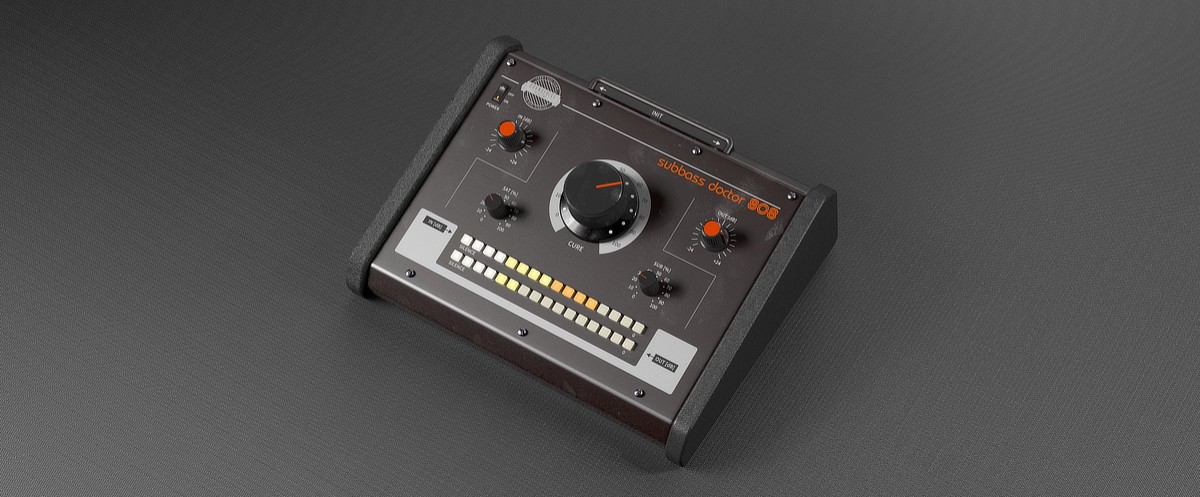 Features
Your subs can be harmful: We all want the pumping subs that shake the body. But without the right treatment, they can get out of control. Although they are inaudible in some environments, wrongly mixed low frequencies can even destroy big PA systems.

Who needs the Doctor 808: You may want to mix while travelling, you may be producing in a home studio. Your monitors do not deliver the lowest frequencies right or your room is perhaps not 100% acoustically treated. In all these cases you should search for the Doctor.

Get your cure: SubBass Doctor 808 is a safety net for all mentioned above. It filters the harmful frequencies and guards the lowest basses not to exceed the healthy limit.

Extra sub: As SubBass Doctor 808 steals something from the low end, it compensates the loss in healthy sub frequencies ensuring you don't lose even a little bit of the sub-bass power.

Saturate: To accentuate the low frequencies and to add extra warmth SubBass Doctor 808 adds pleasant parallel saturation. This helps the sub-bass to set off and astonish the audience.

808, 5-string and double bass: As the name suggests SubBass Doctor 808 is mainly designed for synth bass and drums. But it is essential when mixing other instruments that reach really low - such as low-B five-string bass or double bass.

Realistic 3D yet flexible GUI: Photorealistic graphic user interface of the plugin gives you the feeling you are touching the real hardware. But it easily adapts to your needs. You can always drag the arrow in the bottom right corner to change its size - make it smaller to save the valuable screen space, or enlarge it to make it easier to use.

64-bit audio quality at any sampling rate: The plugin provides the maximum audio quality you can get. It uses internal 64-bit audio processing and can handle any sampling rate. 192 kHz or even higher.

Smart bypass: The intelligent way this plugin manages bypassing ensures that you don't get any click or harmful noises when automating the parameter. It also compensates for latency ensuring that the bypass states are perfectly in sync with each other.
Mac:
macOS 10.7 or higher
32 bit & 64 bit
Intel processor
Windows:
Windows 8 or higher
32 bit & 64 bit
Intel or AMD processor
Required Registration:
United Plugins products require you to register with the manufacturer at www.unitedplugins.com to activate your license.
This product requires an activation!
An internet connection is required to authorize / activate the product.