Powerful and fast string sections
SWAM String Sections comprises four essential plugins - Violins, Violas, Cellos, and Double Basses.
Expressive Modeling: Harness the power of physical and behavioral modeling for limitless articulations and musical styles.
Creative Workflow: Experience an uninterrupted creative workflow. Play and control real-time parameters to achieve the perfect sound attack, evolution, and articulation, without the need to pause for searching and browsing a library.
Spatial Control: Take charge of room modeling and section placement, tailoring your desired sound and spatialization. With a Room simulator, you can choose the room absorption and size and move each section to any place, simulating the geometry of acoustic reflections.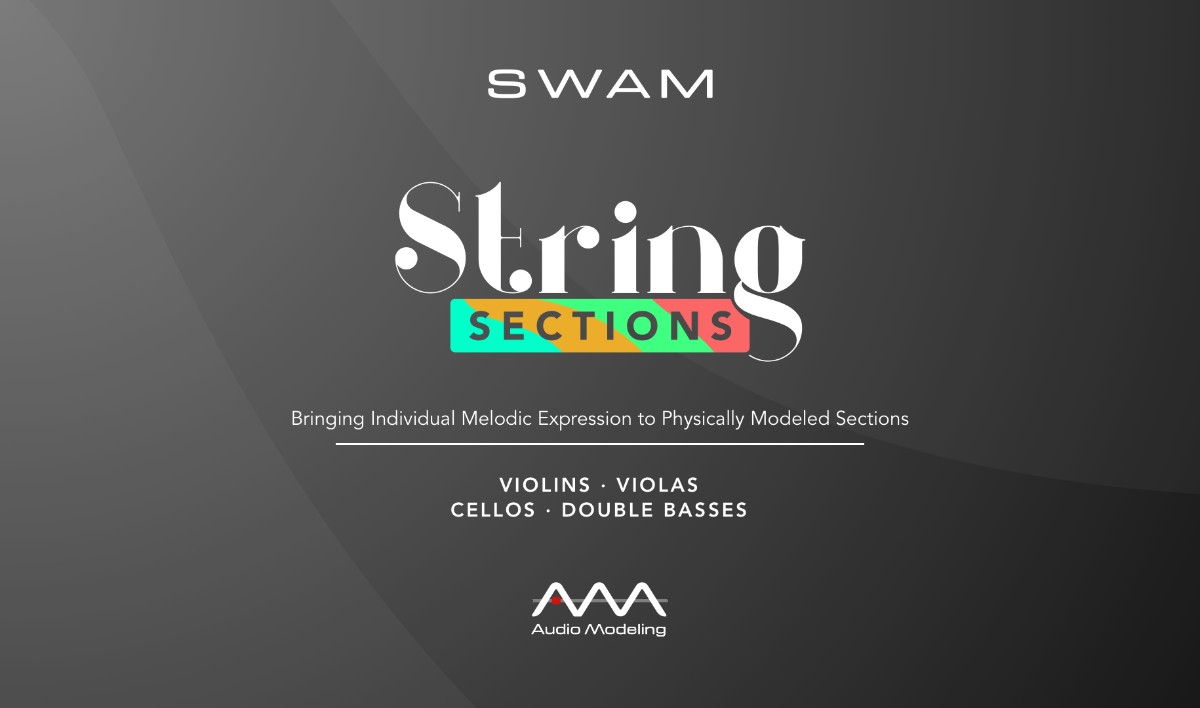 Realistic Monophonic Section Programming: Capture the authenticity of a live orchestra by programming each monophonic section individually in your DAW, complete with their unique parameter evolution. Just as real orchestras have sections that play monophonically with different evolutions, SWAM String Sections allows you to replicate this realism in your compositions. Having each section monophonic is not a limitation; it's a plus, offering precise control and authenticity in your orchestral arrangements.
Seamless Communication: Plugins work together harmoniously, allowing seamless management of multiple sections without phase cancellation.
Orchestral Flexibility: Build your orchestra from small ensembles to grand symphonies. As you add more sections, they intelligently communicate, automatically placing themselves in the room with anti-phasing settings for exceptional sound quality.
Musical Freedom: Elevate your compositions with a new tool that offers unparalleled orchestral sound shaping possibilities.
Features
String Sections are powerful and fast! Without the need to search for articulations, they allow you to play directly and record your musical ideas.

Room simulation: Samples are recorded in a room that you can't change, but SWAM String Sections have a room acoustic geometry model that calculates the reflection depending on the absorption and room size. Have fun finding your orchestra sound.

Same known advantages as SWAM Solo Strings, thanks to physical modeling.
Mac:
macOS 10.10 - 12.0
64 bit
1.6 GHz Core 2 Duo CPU
Apple Silicon architecture is supported natively, except for AAX plugins.
Windows:
Windows 7 or higher
64 bit
1.6 GHz Core 2 Duo CPU
Required Registration:
Audio Modeling products require you to register with the manufacturer at www.audiomodeling.com to activate your license.
This product requires an activation!
An internet connection is required to authorize / activate the product.