170 of IK's most powerful music creation products
Total Studio 4 MAX is the most extensive edition of IK´s popular software suite for music creation.
Total Studio 4 Max covers all phases of music creation, including composition, production, designing, mixing, mastering, and playing, with a whopping 170 included items. Total Studio 4 MAX provides a more comprehensive solution than ever for producing music in almost any style thanks to its more than 640 GB of rich, authentic sounds and more than 500 ultra-realistic FX.
Total Studio 4 MAX offers
170 of IK's most powerful music creation titles in one incredible bundle

66 plug-ins covering the entire creative process from composing to mastering

Over 18,000 authentic-sounding instruments in every genre and style

Endless tone tweaking, mixing and mastering with over 500 effects

Instant inspiration with thousands of presets from top artists & engineers

Seamless installation and updates via IK Product Manager

What´s included
Total Studio 4 MAX Virtual Instruments
SampleTank 4 for Total Studio 4 MAX comes loaded with all 34 expansion libraries including Beat Machines and Bionic Drums, Salsa Percussion Loops, The Resonator, The Code Volumes 1 & 2, plus the complete Mojo Synthesis Collection. It's a massive resource of loops, grooves, sounds and effects to keep you inspired and productive.

Syntronik 2 is a cutting-edge virtual synthesizer that raises the bar in sound quality and flexibility thanks to the most advanced sampling techniques combined with a hybrid sample and modeling synthesis engine. You'll get all 34 synths from Syntronik 2 MAX v2, including Synth-X, CATO and more for a total of over 5,000 instrument presets.

Miroslav Philharmonik 2 lends the sound of lush strings and bright brass to any project. This is a true symphonic experience in the form of an elegant and easy-to-use software workstation. Miroslav Vitous pioneered the concept of a complete symphonic sample library for real composers, and has taken it to the next level.

SampleTron 2 combines the powerful sound engine of SampleTank 4 with industry-leading tape modeling technology to recreate the distinctive sounds of tape-based samplers from the '60s and '70s, along with quirky early digital sample players and vocoders. You'll enjoy vintage Mellotron and Chamberlin tapes, acoustic "non-Tron" sounds with tape processing, and the ability to load samples and create your own Tron sounds.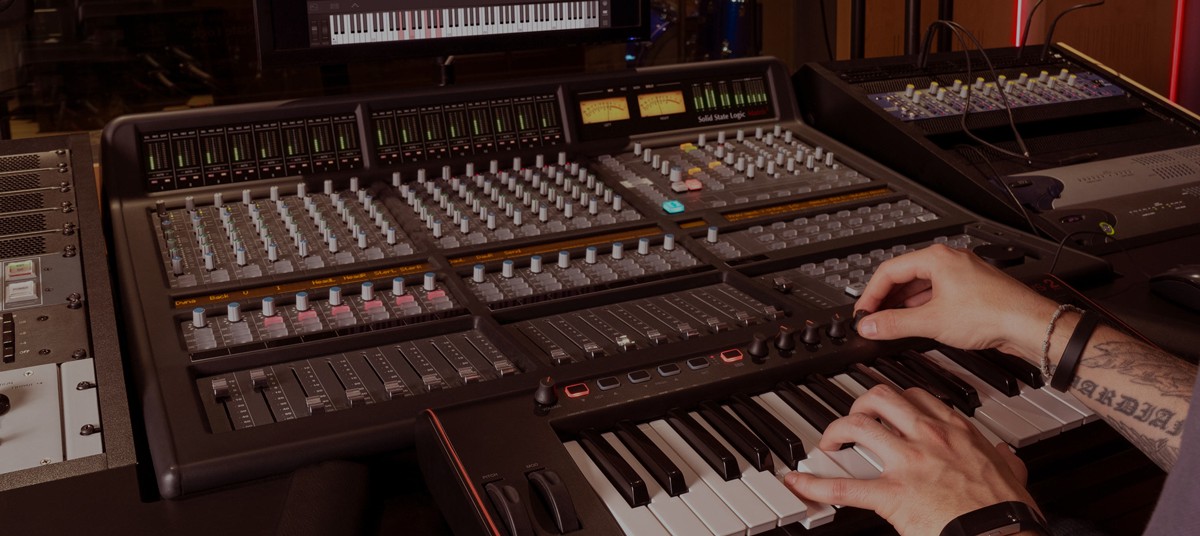 Hammond B-3X captures the authentic sound and vibe of the legendary Hammond B-3 with a comprehensive, holistic approach. The end result delivers the full sonic impact that this legendary organ has made on generations of musicians and modern music. Combined with the included AmpliTube Leslie collection, you'll be pulling out all the stops!

With Total Studio 4 MAX, you get MODO BASS 2 adding 8 basses, including fretless and upright options, a patterns section with tons of grooves and more advanced performance controls. Produce bass tracks with the realism and sound of an instrument being played by a master musician and the convenience of a plug-in virtual instrument.

Using a powerful combination of modal synthesis and advanced sampling, MODO DRUM delivers incredibly realistic and authentic tracks for your music, with a level of control over every detail you've never imagined before. In MODO DRUM 1.5, you'll find exactly the drum sound you need among 13 deeply customizable virtual drum kits to create the drum tracks of your dreams.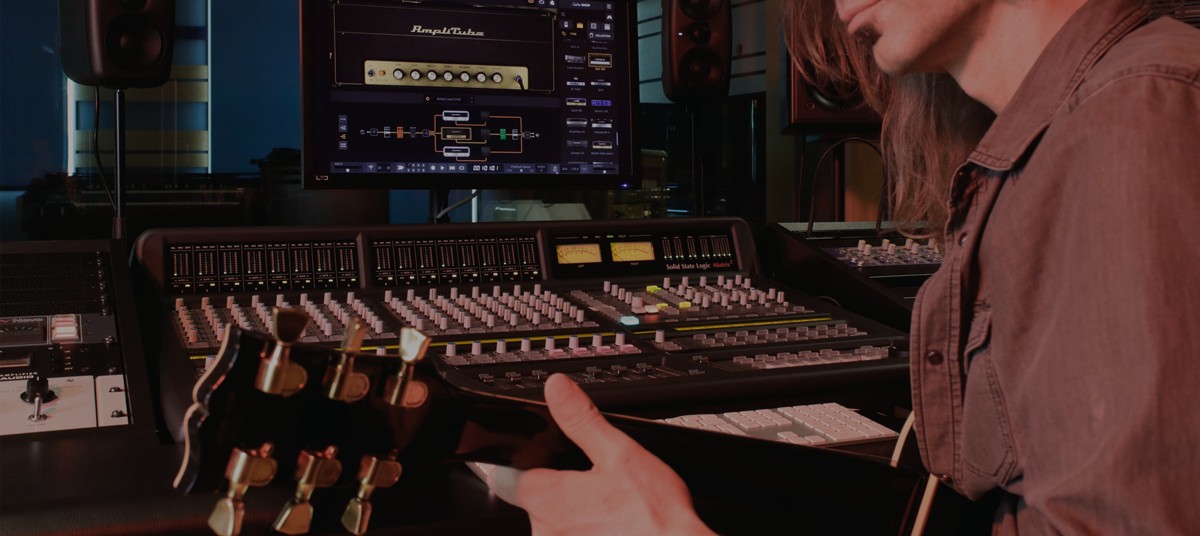 Total Studio 4 MAX Guitar & Bass Tone
AmpliTube 5 MAX v2 packs all 18 brand/artist collections for more amps, cabs and effects. Latest additions include the popular AmpliTube MESA/Boogie 2 and the 4 virtual X-GEAR Pedals representing boutique-quality distortions, delays, reverbs and modulations. Explore 435 gear models in all to find your next favorite sound and enjoy the freedom of downloading any of the thousands more AmpliTube presets currently on ToneNET, knowing you've got the gear to make them your own.

TONEX software uses breakthrough AI Machine Modeling™ technology to let you model the sound of any amp, cabinet, combo or pedal, and turn it into a plug-in, all with a sonic accuracy that's virtually indistinguishable from the real thing. You can instantly play with the included 1,000 Premium Tone Models, plus browse, demo and download the growing number of user-created Tone Models available on ToneNET. Produce your guitar or bass tracks with the most sought-after gear in the world, including your own.
Total Studio 4 MAX Mixing & Mastering
The latest version of T-RackS 5 is the most MAXed out ever. In addition to the 38 processors found previously in T-RackS 5 MAX, you'll get all 15 of the latest including The Farm Stone Room, Joe Chiccarelli Vocal Strip, Comprexxor, Sunset Sound Studio Reverb, T-RackS Leslie, all 4 models of TASCAM Tape Collection and FAME Studio Reverb. With the album assembly section, there's simply everything you need to produce and export your completed project.

Don't let the mixing room spoil the mix. ARC 3 uses a ground-breaking new analysis and correction algorithm that measures your room across a 3D space around the listening position, identifying problematic issues without over-processing the sound. The result is an incredibly natural-sounding correction like you've never heard.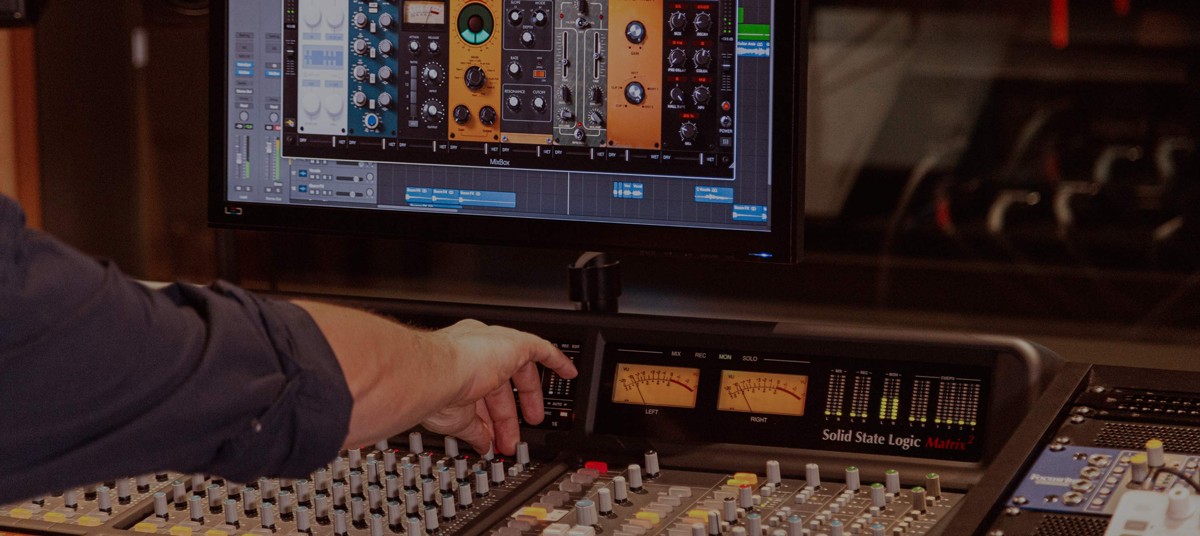 Gaining more and more fans, MixBox packs 72 award-winning mixing processors and creative effects derived from T-RackS, AmpliTube and SampleTank into a convenient 500-series style plug-in. Create, compare and save your own custom channel strips or multi-FX chains, or choose from over 600 presets to give your creativity a kickstart.

Learn from a master with Lurssen Mastering Console. This plug-in faithfully recreates Lurssen's successful philosophy of mastering, which has made him a GRAMMY-winning mastering engineer. With it, you get a top-of-the-line mastering processor chain, created and tweaked by Gavin and his team to reflect the settings they use in the studio while mastering hip-hop, rock, pop and more.
Mac:
macOS 11 or later
Apple Silicon: Apple M1
Intel Core i3 (Core i5 recommended)
8 GB of RAM
650 GB of hard drive space
Windows:
Windows 10 or later
Intel Core i3 or equivalent CPU (Core i5 recommended for Modeler)
8 GB of RAM
650 GB of hard drive space

Required Registration:
IK-Multimedia products require you to register with the manufacturer at www.ikmultimedia.com to activate your license.
This product requires an activation!
An internet connection is required to authorize / activate the product.