Urban Explosions Bundle - the best of both worlds
This bundle gives you the full sound design power as it contains both - the Designed and the Construction Kit at a discounted price.
Construction Kit - recorded in real urban environments
Why Urban Explosions? Most explosions in movies, games or trailers don't happen out on a plain field, they happen in urban environments with buildings around them that shape the character of the explosion sound in a very specific way. The special thing about this urban explosions sound FX library is that it has been recorded in a real urban environment, so you get super-realistic reverbs and tails instead of artificially processed post-production reverbs or tails that don't sound urban at all. For the sake of completeness, Boom Library also recorded a non-urban explosion on a plain field, so you're covered here as well.
Multi-Channel recordings with up to 42 channels
Boom Library had a lot of microphones with them and they placed them in all possible positions around the explosion spot. They have very close mics, close mics, medium distance mics, distant mics, mics in front of buildings, mics behind buildings, mics inside of buildings. Each explosion in the Urban Explosions Construction Kit comes with a minimum of 24 channels, including a 4 channel ambisonic file, so you can simply drag all channels to your DAW and easily mix the sound exactly as you want.
What's inside
explosions, phasings, crackling lights, rumble impacts, echoing impacts, hits, swallows, squashes, punches, kicks, smacks, crunches, crackles
Urban Explosions Designed
The Designed edition comes with 672 ready-to-use explosion sound FX in the categories indoor, neutral & urban, each of them in small, medium & large explosion size. Beyond that, you have the choice between medium and far distances, fast or slow explosions and a modern, soft, crisp or distorted character. With this range of sounds, you're certainly sure to find the right one for your scene.
Stereo & 5.1 Surround
In addition to the stereo version Boom Library's sound designers created 5.1 surround versions for each sound so you are fully prepared to implement your creative surround vision with ease.
Designed by 4 award-winning sound designers
They consider sound design as a craftsmanship and they're very happy and proud to rely on the talent of four really outstanding sound designers that know their trade and left bright traces in the world of sound design.
2400+ Royalty-Free Sound FX • 650+ WAV Files • 96kHz/24bit • 13.4GB
This Multi Format Library (included formats listed in product description) does not include any playback software. A suitable software is required to load and play the sounds included with this product.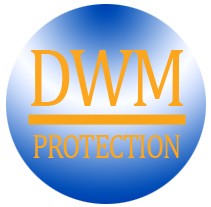 For your own protection this library is provided as individual personalized files including a
Digital Water Mark - DWM!