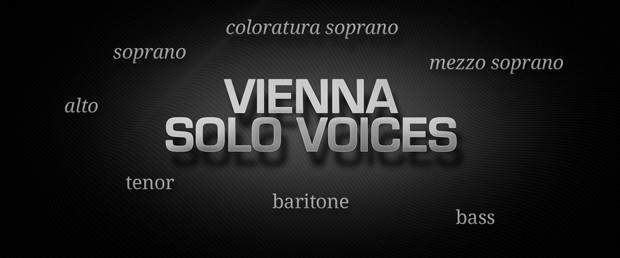 Raise your Voices!
Recording the human voice as the oldest and most expressive musical instrument ever is a special challenge and to make it "playable" as an intuitive virtual instrument requires even higher demands. That's why only the best singers with a special focus on a homogenous timbre over the full register have been selected, featuring four female voices (coloratura soprano, soprano, mezzo soprano, alto) and three male voices (tenor, baritone, bass). Countless hours were spent performing with utmost perfection regarding tone, intonation and consistency. Every recorded note is a testament to the professionalism of these outstanding artists. For the first time this collection allows for an accurate and authentic realization of polyphonic vocal repertoire – both as an a cappella performance or in various other instrumental combinations.
The recordings include staccatos, sustains and Legato Performances of the vowels "A" (aah) and "U" (ooh) in four dynamic levels as well as various staccato repetitions (of the syllables "ta", "pa", "ra", "sa", and "tu", "pu", "ru", "su"), sforzatos, crescendos, diminuendos, trills and glissandos.
Includes 4 female and 3 male solo voices: Coloratura Soprano • Soprano • Mezzo Soprano • Alto • Tenor • Baritone • Bass
Library Content
Standard Library: Samples 27,655 | Download Files Size 20,7 GB | Installed File Size 32,7 GB

Full Library: Samples 50,118 | Download Files Size 20,7 GB | Installed File Size 32,7 GB


SoundOnSound 5 stars
*Upgrades and User Discounts: You already own VSL Products?
After the login you can check in the shopping cart if you are entitled for a VSL User-Discount and apply it. This works for Upgrades, Crossgrades, EDU products and also when you complete Bundles. Simply add the desired products to your shopping cart and then check for the VSL User-Discount.
Please note that all discounted user-specific orders must be processed manually by our sales team and therefore may take up to one business day to be completed.
Your purchase of any VSL library entitles you to download the free Vienna Instruments Pro player software that includes the Vienna Ensemble mixing host.
Mac:
macOS 10.13 or higher
64 bit
Intel Core i3 (Intel Core i5/i7/i9/Xeon recommended)
RAM: min. 8 GB (16GB recommended)
Windows:
Windows 8.1/10 or higher
64 bit
Intel Core i3 / AMD Athlon 64 X2 (Intel Core i5/i7/i9/Xeon recommended)
RAM: min. 8 GB (16GB recommended)
Free hard drive space according to the library size.
Product activation
This Instrument requires an eLicenser compatible Key for activation of the software (by Steinberg, formerly Syncrosoft)!
This USB protection device is not included in the box of this collection, it is a separate item you have to buy additionally. Each eLicenser dongle can store many product licenses - so it has to be purchased only once.
Additionally an internet connection on any computer is required to authorize the product.