Voyager Drums by Best Service brings you two Power Drum Kits, recorded and edited by the maker of "Artist-Drums" and "Artist Grooves".
The punchy and powerful sound is perfect for your Pop, Rock, Jazz and Funk productions. 360 MIDI Grooves for instant use are included.
Voyager Drums contains two different YamahaTM Drum Kits:
Kit 1 is a Yamaha Maple Custom
Kit 2 is a Yamha Recording Custom.
​

PaisteTM Line Series cymbals were recorded with the kits
Each drum kit comes with three different instruments:
FULL Kit, direct, overhead and room microphones
OVERHEAD, direkt und overhead microphones
DIRECT, direct microphone only
Voyager Drums were recorded from three different microphone positions with 24 bits and 96 KHz, 5 Round Robins and 16 velocity layers in the Principal Studios near Münster, Germany. Finest equipment from SPL, API, Apogee as well as microphones by Neumann, Sennheiser, AKG, Rhode and Shure were used to achieve the best possible results.
You can set individual Attack and Decay times for all three microphone positions. Since the direct signal was recorded in mono you can set your own panorama.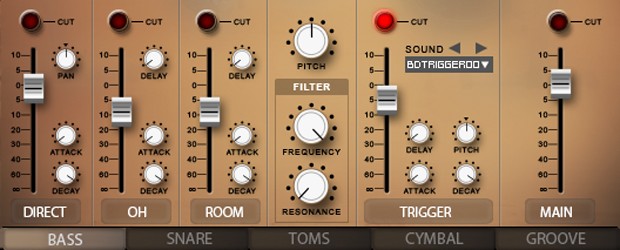 Trigger Samples
The Trigger Sound allows you to enhance the natural sound of the bass drum (also available for snare and toms) with synthetic drum sounds. This way you can create new and exciting drum sounds. The trigger sounds have an individual Delay and Pitch control as well.
Effect Section
The Effect Section was designed for ease of use. The compressor offers a selction of usefull presets. The limiter keeps the signal from clipping. Using the equalizer and the distortion, you can shape the sound to your taste.
The Arranger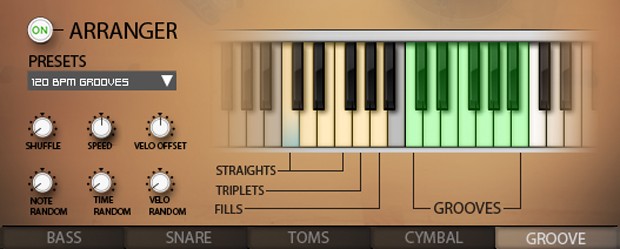 The arranger allows you to trigger midi grooves from within Voyager Drums. These grooves will always be in sync to your sequencers speed. Select from 5 different speed presets, each containing 48 straight grooves, 12 triplet grooves and 12 fills. Each groove was recorded in the indicated BPM setting, bringing you a total of 360 individual variations. You can also find the grooves as midi files in your library folder, for the direct use in your sequencer.
Best Service Engine
Thanks to the Best Service Engine 2 you will enjoy a beautiful and easy to use interface and have easy access to all real-time performance parameters.
Credits
Produced by Chris Marr,
GUI Design by Ingo Hermes
Additional editing: Dan Corches
Thanks to Ulli Baronowsky and the Badroom
Sound Bytes Magazine

excerpt
As it stands, Voyager Drums is a great drum instrument that sounds very good (both the kits are top notch) with intuitive controls that get you to your required drum mix fast.
releasetime.de 05/2015

Auszug
Wer seine Library mit einer guten Soundalternative aufpeppen möchte oder ein solides Startpaket sucht, liegt bei den Voyager Drums mit Sicherheit richtig. Die Audioqualität ist vom Feinsten – das gilt nicht nur für die lupenrein gesampelten Natursounds, sondern auch für die analogen Layer.
KEYS, 05/2015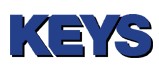 Auszug:
Fazit
Voyager Drums bieten zu euinem angemessenen Preis zwei akustische Yamaha Drumkits in bester Audioqualität, die sich dynamisch lebendig und echt in Szene setzen lassen. Die mischbaren individuellen Mikrofinierungen ermöglichen eine detaillierte Gestaltung des Raumklangs. Zusätzliche Samplöes analoger Drums eröffnen einen ungewohnt druck- oder effektvollen Klang.
Andreas Ecker, KEYS
digital-notes.de 03/2015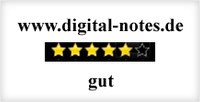 Auszug
Die Voyager Drums sind, trotz vielfältiger Einstellmöglichkeiten, einfach zu bedienen und bieten eine gute Ausstattung an Toms und Cymbals von Yamaha und Paiste. Die Software liefert kraftvolle Grooves in verschiedenen Geschwindigkeiten. Natürlich kann man sie aber auch individuell benutzen. Sie kann Standalone, oder als Plugin genutzt werden


digital-notes.de, Gut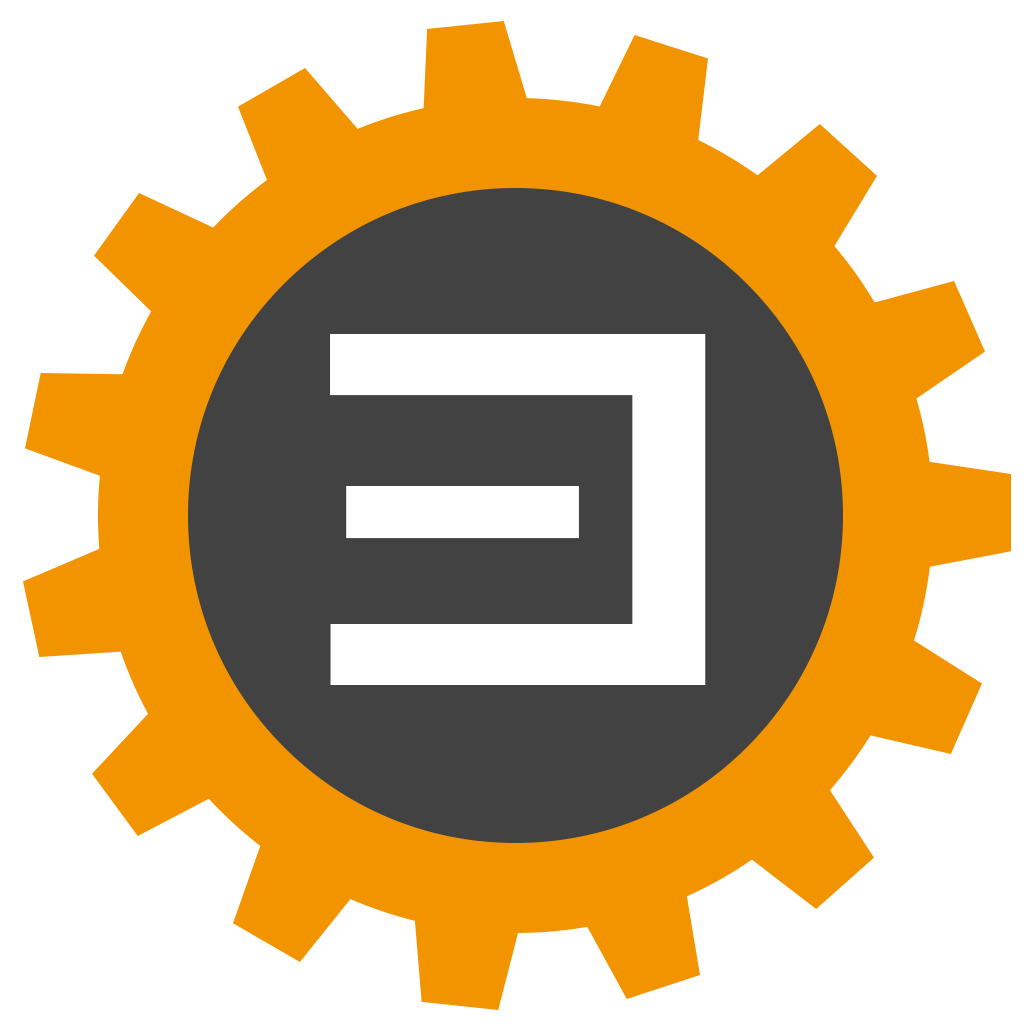 Best Service ENGINE 2 Sample Player is included with this product!
Mac:
macOS 10.14 - macOS 13
64 bit
Apple Silicon (support via Rosetta 2)
Intel Mac
2GHz
RAM: 2GB
Windows:
Windows 8-11
32 bit & 64 bit
Intel Core processor
2GHz
RAM: 2GB
The latest Engine 2 and a tutorial video can be downloaded here:

Best Service Downloads
Required Registration:
Best Service products require you to register with the manufacturer at www.bestservice.com to activate your license. To use Kontakt Player Libraries you also need to register with www.native-instruments.com.
This product requires an activation!
An internet connection is required to authorize / activate the product.