Unleashed feline fury – Roaring through your speakers
Over 3.4 GB of growls, sniffs, snarls, mating calls, moans and incredible roars. Delivered in 192 kHz and 24-bit, this library offers perfect source recordings for heavy pitching and fx processing. Use this as a stand-alone or as a great addition to our "Creatures" library.
The biggest Lion and Tiger Sound Library to date
Get one of the most extensive collections of big wildcat recordings. This library comes with a full 3.4 GB set of great source sounds. All of the recordings on this disc were recorded in 192 kHz, 24-bit. The collection also contains a 48 kHz, 24-bit version for your convenience.
Highest possible Quality and Flexibility
To provide you with the fastest and easiest workflow possible all files contain extensive metadata. You can use this library as a fully grown animal library for all sounds related to big wildcats or as a source for designing incredible creature sounds. The high audio quality provided gives you all possibilities to pitch, fx process and edit the sounds while keeping the a top notch level of clarity and precision. Make your mixing room shake with these huge sounds!
Included Sounds - Keywords
wildcats, lions, tigers, cougar, squeaks, snarl, aggressive, growls, roars, animals, breath, sniffing, snarling, lioness, mating, calls, moans
900+ ROYALTY-FREE SOUNDS 200+ WAV files • 192kHz/24bit • 5GB
This Multi Format Library (included formats listed in product description) does not include any playback software. A suitable software is required to load and play the sounds included with this product.
Required Registration:
BOOM Library products require you to register with the manufacturer at www.boomlibrary.com and with www.ilok.com to activate your license.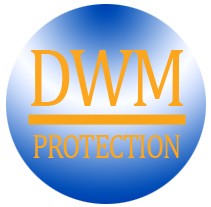 For your own protection this library is provided as individual personalized files including a
Digital Water Mark - DWM!